Natural Beauty Tips To Get You Ready For Coachella (Or Any Festival)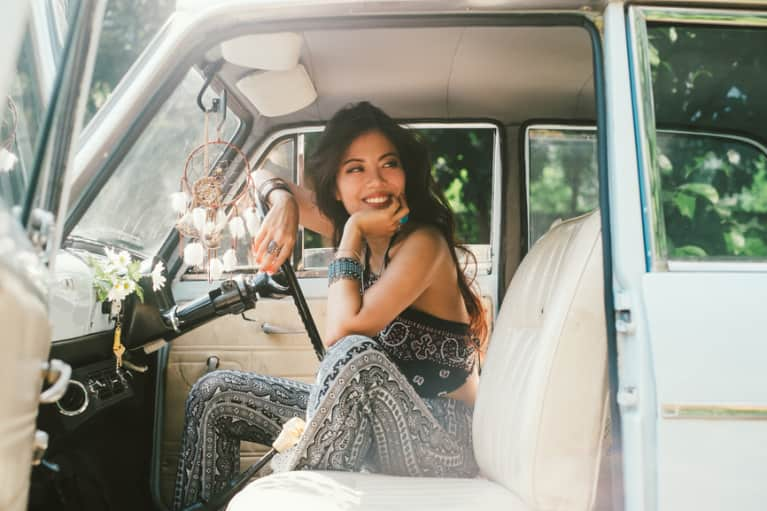 Our editors have independently chosen the products listed on this page. If you purchase something mentioned in this article, we may
earn a small commission
.
Starting tomorrow, it's time to break out your best boho-chic clothes, pile on the flower crowns, and get that Instagram trigger finger ready—that's right, Coachella is a-callin'! And while the main event for the two-weekend music festival is, well, the music, you'd never know it by looking at social media—it might as well be an annual fashion and beauty convention.
These four beauty essentials will make sure you make every best-dressed list:
Body adornment is basically Step #1 for Coachella prep—but do yourself a favor and make it one that can wash off. Two natural options: The user-friendly Earth Henna Kits have loads of stencil options to create the design you want for a dark, inky finish. Or, if you're more into the metallic tattoo concept, fake it with a little tape, waterproof cream or liquid liner, and some hair spray.
Here's how: Cut the design you want out of a piece of washi tape (Pro tip: Find some Flash Tattoos on Pinterest you love and try to copy the shape as your stencil) and then paint over it with your silver or gold waterproof eyeliner. Peel off the tape, then spritz it with hair spray to get it to last all night.
Fun in the sun is the name of the game, but make sure you're protected with a broad-spectrum sunscreen. Look for one that's mineral-based, like Coola Sport SPF 30 Citrus Mimosa Moisturizer, which will naturally protect you from UV damage by deflecting rays as they sit on skin as opposed to chemical blocks that penetrate skin to absorb the sun's rays.
Whether it's across your hairline as a crown or swept all to one side, a braid is the ultimate festival hairstyle for a few reasons: It gets your hair out of your face and off your neck in the heat of the day, it adds to the overall boho feeling, and it will let you show off a DIY flash tat in an unexpected place (might we suggest the nape of your neck?). But before you start plaiting, mist all over with a saltwater spray (try the John Masters Organics Sea Mist Salt Spray with Lavender, or you can even make your own with 1 cup of water, 1 tsp. sea salt, and ½ tsp. leave-in conditioner in a spray bottle from a beauty supply store), and give your hair a good scrunch. This will create that bit of unruly texture that just screams Coachella-cool.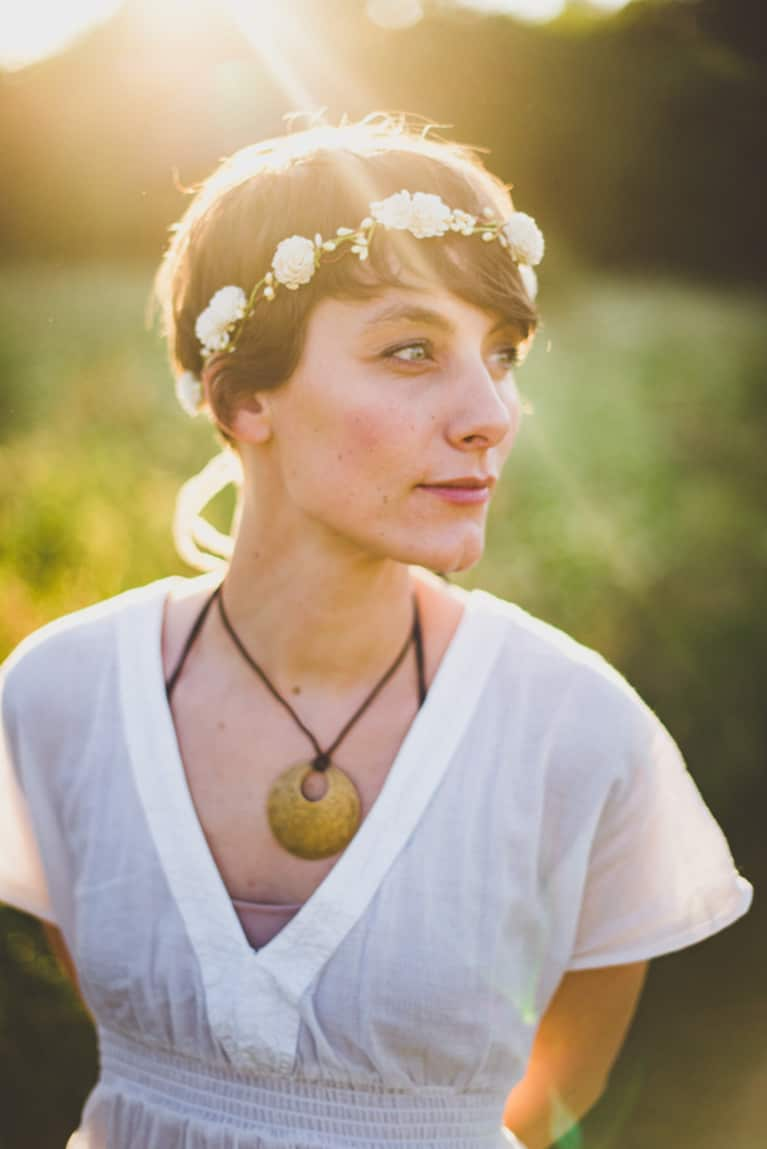 A big, bright flower crown is the best way to top it all off—but unless you plan on flying in some beautiful blooms to your desert destination, stick with one that's (attractively) artificial. Dauphines of New York and Urban Outfitters have some great options (we particularly love the ethereal Bohemian Romance Flower Crown or, for a more subtle approach, the Golden Flower Halo Headband and Athena Headband are gilded, low-key options), but this is a category where Etsy really shines—plenty of independent artists are on the site willing to customize hairpieces to suit your specific style. So, pencil in some Internet shopping time to find the best one for your look before catching the next plane to Palm Springs.