3 Questions To Help You Find Your Perfect Workout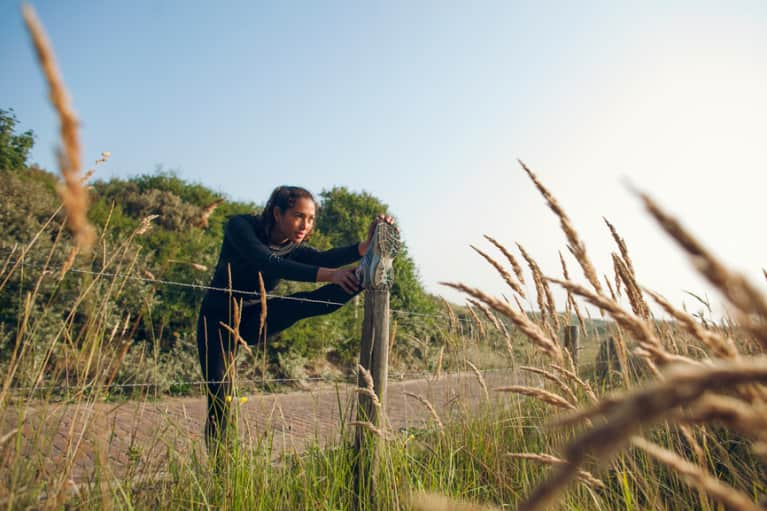 We all try to find time to work out, ideally five times a week. You know you should be working out, but how do you know what activity you should be doing? There are so many classes and pieces of equipment to choose from that it can feel almost overwhelming. Some people choose to do certain classes because they're fun—and that's so important because working out should be fun. But what if the exercise you choose is far from what your body craves?
We want to create balance in the body. Let's look at our workouts as something therapeutic for our mind and body. As a physical therapist, I design workout programs for patients that will help them undo the negative consequences of the day. For example, sitting all day long can lead to poor posture, stiffness, and a compressed spine. And standing all day long can lead to swelling and poor circulation in your lower legs. Why not choose a workout that'll counteract any problematic physical effects you built up over the day? Here's how.
Desk jockeys probably choose biking as their go-to form of cardio. Why sit again? Choose movement that requires you to stand, for example, walking uphill, jogging, using the elliptical, or doing dance cardio. All of these are weight-bearing and will work your posture muscles (after you crunched and slouched in your seat all day). Try to hold yourself up nice and tall throughout your spine as you do these forms of cardio so that you can create space in your joints.
Choose biking or swimming for your cardio training. Both of these will increase the circulation in your legs and help you flush out any swelling from a long day on your feet. It's also very beneficial to elevate your legs at the end of your day (for example, with Legs up the Wall) to help decrease swelling.
3. Does your job require you to be walking around most of the day?
Good news for waiters, real estate agents, and anyone else always on the move: You have essentially done a light level of cardio all day long. Look to do a workout that helps you stretch out and decompress your body, such as yoga or gyrokinesis.