8 Science-Backed Ways To Heal Your Leaky Gut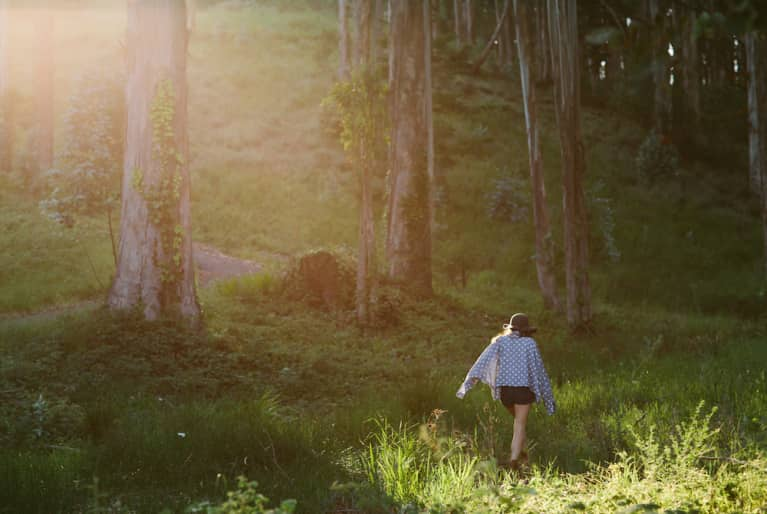 Josh Axe, a certified doctor of natural medicine, is a leading expert in digestive health and the holistic approaches to healing. In this adapted excerpt from his new book, Eat Dirt: Why Leaky Gut May Be the Root Cause of Your Health Problems and 5 Surprising Steps to Cure It, he shares his favorite methods for relieving stress as part of the gut-healing process.
One of the biggest causes of leaky gut is emotional and mental stress. A 2014 study published in the journal Gut found that emotional or psychological stress greatly increased the risk of leaky gut and inflammatory bowel disease. Here are eight things you can do to reduce stress today and begin healing your gut:
1. Get a massage or reflexology treatment.
It's easy for stress and tension to build up in your muscles, including your neck and shoulders. A nice relaxing massage or foot reflexology session have tremendous value at reducing stress.
Moderate-pressure massage has been proven to reduce cortisol levels, relieve pain in fibromyalgia and rheumatoid arthritis, and improve the function of the parasympathetic nervous system. MRI studies have also shown that massage creates lasting changes in the brain in areas related to the stress response.
Hike a trail, ride a bike, go to an indoor rock climbing gym, or if you have joint issues, get in a pool and do some water aerobics.
Movement increases circulation, which naturally improves energy and also causes your body to release the "good mood hormones" known as endorphins.
3. Have a warm glass of chamomile tea in the evening.
Chamomile has the ability to relax the entire body, prepare your body for a restful sleep, and is a natural antispasmodic, which relieves tension in the neck, shoulders, and even the gut.
Recent research has also shown chamomile to reduce digestive spasms, such as stomachaches, and reduce symptoms of IBS.
4. Read something uplifting.
Whether it's your favorite novelist, an inspiring memoir, a self-help book, or a spiritual text, wind down at the end of the day not by zoning out in front of the TV but by engaging your mind in content that will boost your mood and help to unwind your stress.
5. Use essential oils of lavender, vetiver, Roman chamomile, vanilla, orange, and ylang-ylang.
Try rubbing them on your neck and forehead. Also, you can buy a diffuser that you can leave running in your house day and night.
Essential oils contain therapeutic compounds that help relieve anxiety and improve mood. In a controlled study of 60 patients under stress while being treated in the intensive care unit, their nurses found that aromatherapy with essential oils increased the patients' quality of sleep and reduced their level of anxiety.
6. Try a magnesium supplement.
I recommend approximately 500 milligrams a day to help relieve tense muscles and headaches. You can also consume more magnesium-rich foods like avocado, pumpkin seeds, spinach, figs, and yogurt.
7. Listen to music for at least 10 minutes a day.
And if you want to drop your stress levels even further, sing! Singing allows your body to release deep-rooted stress, and according to a study published in the journal The Gerontologist, can even help improve memory, focus, and mood.
Go on a short walk in the woods, and take many deep breaths, consciously bringing the scent of the trees into your lungs. This form of aromatherapy is a practice called shinrin-yoku, or "forest bathing," in Japanese. Researchers there found that breathing in the antimicrobial organic compounds called phytoncides—the woods' essential oils—decreased cortisol levels and blood pressure, enhanced immune system function, and stabilized nervous system activity.
Related reads:
Excerpted from EAT DIRT. Copyright 2016 by Dr. Josh Axe. Harper Wave, an imprint of HarperCollins Publishers.