The Unexpected Secret To Deeper Relationships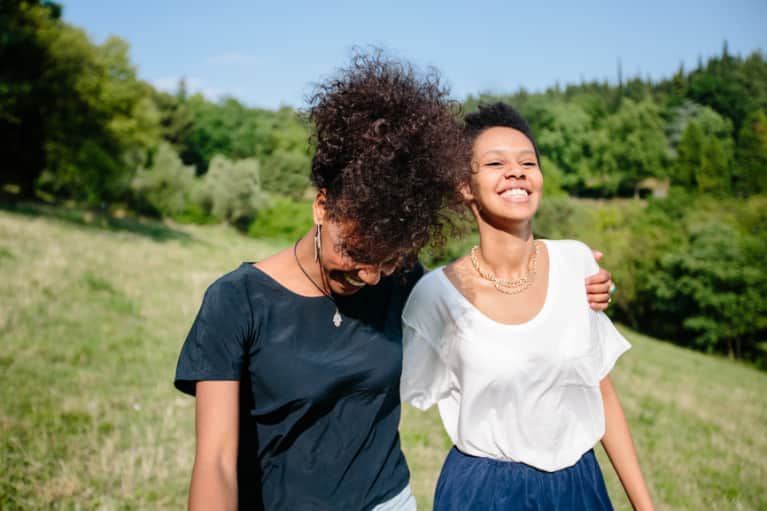 Recently my wife and I attended a very wonderful dinner party—a dinner salon, really: a bunch of interesting people, brought together to share good food and fine conversation. And a lot of what people talked about was who we are. Not what we did for a living—this wasn't, thank God, a networking event—but what were our stories.
And in the days after, I thought the truth about our stories is that they twist and turn in all sorts of interesting ways. It is the twists, in fact, that make them interesting.
Nobody listens to the scales as music. One note that follows another with no surprises—that's too predictable. Boring.
Nobody sits alongside an irrigation ditch to while away the time. Too straight. People sit along rivers because rivers bend. We like roads that curve.
But when we tell our stories, we tend to avoid many of the curves and twists in the path. Because often those are things we're too ashamed to admit even to ourselves, let alone anyone else. But they are the things that make us relatable. That make us human. That make our stories interesting.
There is no better expression of this truth than Brené Brown's powerful TED talk on vulnerability, and how it's the gateway to deeper, more-intimate connections. And in a world where so many feel isolated and lonely, what better tonic could there be?
But because we can hold on to the shame of those experiences for years, decades even, it can be difficult to allow ourselves to even think of them without cringing and wanting to hide, let alone share them with others. (Side note: For a decidedly humorous take on the sharing of shameful things, I enjoy getmortified.com.)
The daily practice of meditation helps in two ways. First, it allows us to decrease the level of irritation and agitation that stress creates. So we feel a little less raw, a little more often. But, more importantly, meditation is a way of connecting to the deeper place within us where there is no shame. Where we can know ourselves as beautiful and whole, not the flawed creatures stumbling through life that we might believe ourselves to be. And having an experience of that truth, day after day, changes us.
Almost 10 years ago I had an affair, which blew up in the ugliest, most soap-operatic way you can imagine. (We just recorded a podcast about it, in fact.) It was terrible. Shameful. But it was the catalyst for my wife and me to start meditating. I used to be embarrassed about it. Ashamed of it. But now I see it as a giant boulder that was dumped into our path. A boulder that split us apart for a time but that, like a river, we flowed around and past.
I don't know what twist in your story meditation can help you own. But I do know that owning it, whether you choose to share it or not, is a powerful thing.