The One Thing Every Parent-To-Be Should Do Before Having Kids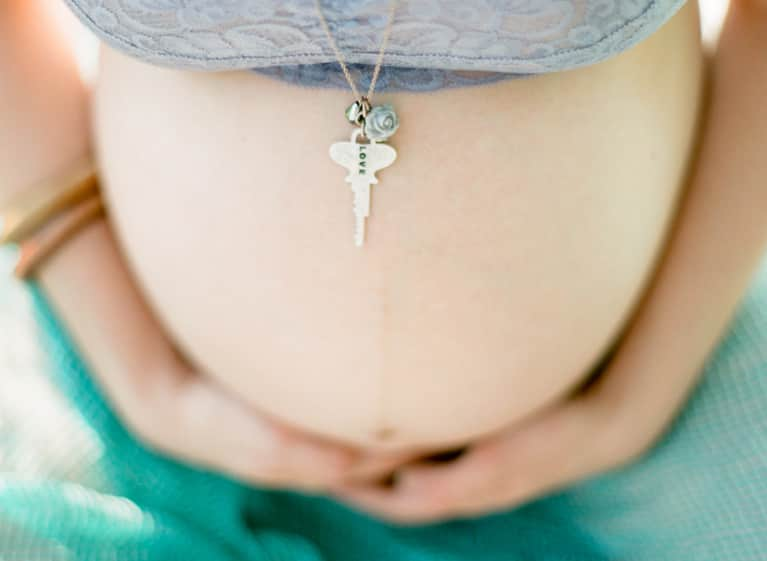 With our increasingly jam-packed lives, many parents-to-be aren't finding the time to prepare for birth. According to a study published in the Journal of Obstetrics and Gynecology, less than 30 percent of expectant couples take childbirth education classes. And many aren't even getting to the stack of books they had hoped to read during their pregnancy. Meanwhile, the majority of images and stories we see about pregnancy and birth in the media tend to be extremely dramatic and traumatic.
Unfortunately, this leads many moms and dads to only feel frightened of childbirth and uninformed about the basics and realities.
Whether you're hoping to have a nonmedicated birth or planning to have an epidural the moment you set foot in the hospital, it's important that you educate yourself about all of the options with the most up-to-date, evidence-based information available.
After all, the number of cesareans soared 60 percent between 1996 and 2009 and now accounts for almost one-third of all deliveries. A report from the American College of Obstetricians and Gynecologists and the Society for Maternal-Fetal Medicine states that "the rapid increase in the rate of cesarean birth without evidence of concomitant decreases in maternal or neonatal morbidity or mortality raises significant concern that cesarean delivery is overused."
What does this mean to you? It means that if you want to do what you can to avoid an "overused" cesarean, you need to educate yourself in advance.
After spending years as a senior research analyst for an investment fund, I stepped away from the finance world while pregnant with my first child. With my background in research and a good amount of time on my hands and a whole lot of questions, I quickly shifted my focus toward researching how to best equip myself for this new chapter in my life. I read tons of books; I took childbirth courses and workshops; I watched videos; I practiced yoga and meditation.
After the birth of my son, it became very clear to me that without all of the information I had learned, I would never have had the birth I had hoped for.
Unfortunately, most pregnant women don't feel they have extra time on their hands. But most great experiences take preparation and hard work—and a birth is no different.
Think about how much time and money most of us spend preparing for our wedding, "our big day." We research different venues, spend countless hours deciding who we will include and countless more mapping out seating arrangements and earmarking money for a cake and music. Doesn't the birth of your child deserve this same amount of care, attention, and preparation? This is big—this is your child's "big day," his or her birthday.
Here are some of the many benefits of taking childbirth education before the arrival of your little one:
1. You'll understand all your options for birth.
Did you know that there's something available to laboring women that has been scientifically proven to "increase the chance of spontaneous vaginal birth," i.e., giving birth without caesarean, vacuum, or forceps, as well as shortening labor and leaving a woman feeling more satisfied with her birth? (Hint: Look into getting a doula.)
Do you know that inducing a woman early with a "big" baby may have no benefit? Are you familiar with the numerous tips and tools available to help a woman overcome the challenges of laboring naturally?
Without childbirth education, you may not be informed of all your options.
2. You'll build confidence in your body.
Exploring all of the research on childbirth and the anatomy of the female body will help you build confidence in your ability to give birth. Your body is superbly designed for giving birth. If you don't feel confident in this truth, just take a look around you at the number of people who are alive and thriving on planet earth today.
That said, most women today, especially in the U.S., reach childbearing age never having witnessed a birth. I don't know about you, but I certainly wanted to understand how my body was going to push out my 9-plus-pound baby beforehand.
A good childbirth education course should also help you understand and form realistic expectations of what your life will look like after the birth of your child and how to care for your new baby, including breastfeeding.
3. You'll create a vision.
Each woman is unique with a unique baby. The more you learn, the more you become inspired and empowered to make birthing and parenting choices that are right for you.
This is not a time to just "hope for the best" or expect someone else to take care of the whole thing for you. Through education, you'll be better equipped to evaluate any advice you're given that doesn't leave you feeling more positive.
After coming up with your vision, make sure that you share it with those you've chosen to be a part of this experience with you; pay close attention to whether they truly support your choices.
4. You'll learn to trust yourself.
In addition to educating yourself about your body, pregnancy, birth, and the type of parent you want to be, it's important to also recognize when you don't need any more information.
At some point, you'll need to start tapping into your inner guidance, your intuition. Without cultivating your ability to trust yourself, your job as a parent becomes immeasurably more difficult.
A good childbirth course will remind you that ultimately you know your body and your baby best. Pregnancy is a great opportunity to connect with what I call our mothering "superpower": our intuition. Believe me, you'll need this power in motherhood. As mothers, we are constantly faced with new, uncharted territory and decisions. Activate this superpower now.
5. You'll get on the same page with your partner.
This is extremely important. The more that you and your partner can get on the same page with your needs and desires, the smoother the sailing when you become parents.
Exploring your childbirth options together allows you to decide where, with whom, and how you are planning to give birth. In order to do this, you need to examine the pros and cons of all the possibilities.
Who do you want at the birth, a midwife, an OB/GYN, a doula, your family, friends? Are you planning to breastfeed, co-sleep, or, if you have a boy, to circumcise? Ultimately, this may present some challenges as you work to get on the same page. However, you're much better off doing this ahead of time. And what could be better than bonding over the vision of how you wish to welcome your new baby?
If our goal is to raise happy, healthy human beings, then we need to understand that just like anything we strive to be our best at, we must prepare.
Related reads: