3 Mindset Traps Keeping You From Taking Your Yoga Practice To The Next Level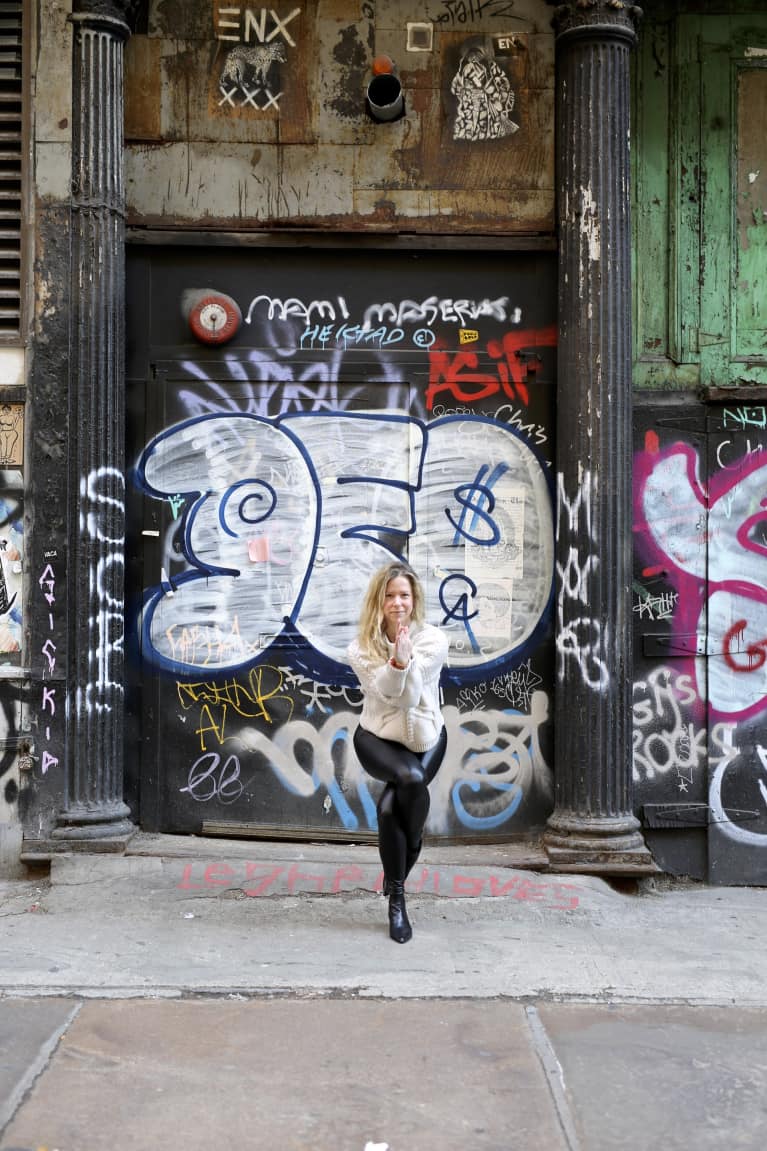 As a yoga teacher, I'm always helping my students focus on their progress and growth. But over and over, I notice the same seemingly tiny things holding yogis back. Here are three mindset traps that can keep practitioners (myself included!) from taking their yoga to the next level—and how to fix them.
1. Disconnecting during transitions
Sometimes I joke in class that yoga is like starring in your very own reality show—the cameras are always on, so it's never a good idea to just check out. We tend to do this during moments we deem unimportant. This is especially true during transitions: The mind just wants to get there, knowingly or unknowingly attaching your identity to the destination. Stay connected through every frame of the journey. Every moment counts. This attitude helps us cultivate presence in the moment. Meditation can help facilitate this focus, and if we apply this practice to our mat, asana becomes a meditation in motion.
2. Focusing on what you can't do
It's easy to get trapped in our own sense of inadequacy. Faced with a difficult posture, it can feel impossible to look beyond our own limitations. Rather than focusing on what you can't do, bring your attention to what you can do. Concentrate on what you're doing well, and then do it to the best of your abilities. This mentality translates into our daily lives by helping us focus on our strengths. Easier said than done, right? Somehow it always feels easier to focus on the negative.
At the beginning of class, yoga teachers often encourage everyone to "set an intention" for their practice. That's different from attaching to a goal. Devote yourself to understanding your goal rather than achieving it. Don't define yourself by your ability or inability to achieve the goal; you are beyond success or failure. Let go of the results. After all, it's the process, not the destination, that reveals what we hope to find.