Uncertainty Is More Painful Than Pain Itself, Study Says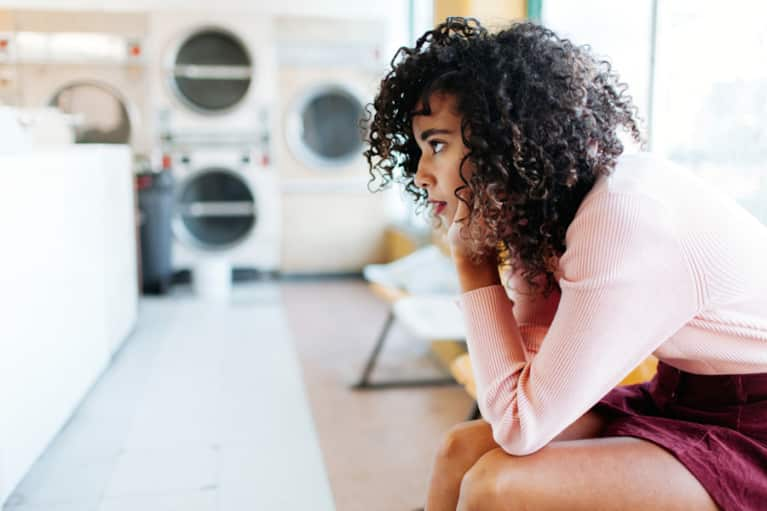 People say that the anticipation of something always ends up being worse than the thing itself.
For example, in How I Met Your Mother, Marshall and Barney have an ongoing "slap bet" (wherein the winner of the bet slaps the loser as hard as he possibly can) which rides on a secret about Robin's past. Eventually, Lily, the Slap Bet Commissioner, gives Marshall the right to slap Barney either ten times in quick succession or five times at any point in the future. Barney chooses the five slaps—a terrible call—because Barney must now live in constant fear of being slapped.
He regrets his decision immediately, quivering at the sight of Marshall's hand, knowing it will continue to torment him until the last slap is delivered.
And now, science has proven that very phenomenon to be true.
A research team from University College London conducted an experiment wherein 45 volunteers played a computer game to test their stress levels. In the game, they needed to turn over rocks that may or may not have snakes under them. If they turned over a rock with a snake underneath, they would receive a mild electric shock on their hands. One group knew they would get a mild electric shock while the other had to guess which rocks were safe.
The researchers tracked stress through several physiological measures, including perspiration and pupil dilation, and they had the participants report on how stressed they were feeling from moment to moment.
They found that anxiety levels were higher in those who didn't know whether or not they would receive an electric shock than in those who knew and anticipated the shock.
"When applying for a job, you'll probably feel more relaxed if you think it's a long shot or if you're confident that it's in the bag," said co-author Dr. Robb Rutledge in a release. "The most stressful scenario is when you really don't know. It's the uncertainty that makes us anxious. The same is likely to apply in many familiar situations, whether it's waiting for medical results or information on train delays."
But, surprisingly, the researchers also found that the higher anxiety levels actually helped the uncertain individuals—because it allowed them to better assess risk.
In other words, the individuals who experienced the most stress during a period of uncertainty were better at judging whether or not a snake was under a rock. This suggests that the anxiety that stems from uncertainty may help us make better decisions in the long run and may offer "some survival benefit," according to the authors.
By this logic, Barney should have gotten better with time at predicting when Marshall would smack him across the face, but instead, he let the anticipation kill him—far more than the slaps themselves.
We crave control more than anything—and if we don't have it, we feel anxious. So, if like so many of us, you're uncertain about what you're "supposed" to do with your life, take comfort in the fact that this stress might be helping you make smarter choices. Not all anxiety is necessarily counterproductive.