4 Ways To Escape An Identity Crisis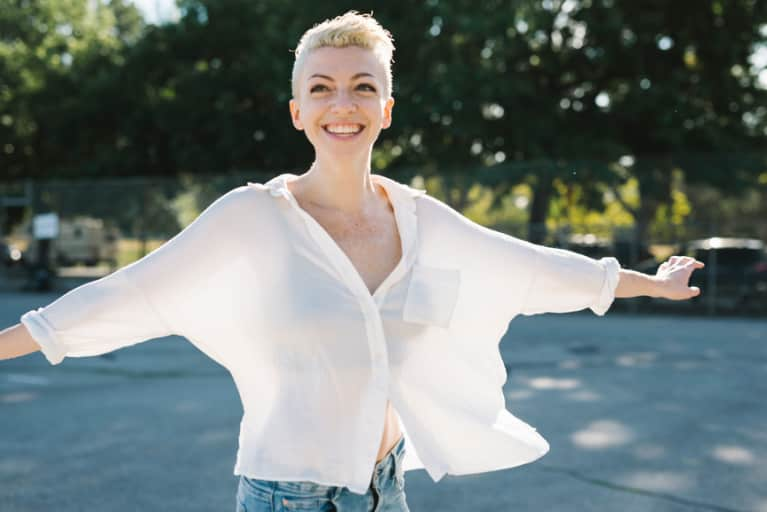 I'm turning 35 in a few days, but it already feels as if I've lived several lives.
At 22, I was a newspaper reporter writing feature articles—profiles and colorful stories on human nature. I got to meet more people and hear more stories than I could have ever imagined. I used to try to live all those stories before releasing them onto paper, so despite my age, it felt like I'd already experienced hundreds of lifetimes.
My days as a journalist have passed, but they left me with the desire to wander among different worlds, different people, and different stories. I discovered a passion for going through life wearing different hats.
After my years of being a writer, I wore the colorful hat of the advertising yuppie, with all its coolness and prestige. Then, I wore the hat of a serious, responsible banking executive.
Though I was comfortable in this hat, life soon kicked me out of it. I fell in love with a man, and I had to choose between my mind and heart, or specifically between a career and love.
Without thinking—because thinking was impossible at the time anyways—I chose the heart. I quit my job, packed my things, and moved across Europe to be with the man I loved and would ultimately marry and have a baby girl alongside.
With that, I traded in my last hat—and I felt completely empty without it.
It might take time and inner work to make up your mind about what you want your life to look like.
I had always extracted my self-worth from my job, so once I stopped working, I went through an identity crisis that was dark, compulsive, and full of fear.
I spent a while in this state of mental darkness until it hit me: all those old identities were just outside images—kaleidoscopic projections of my true self. In reality, this true self had never left me.
Here are four lessons that helped me make my way out of my identity crisis and into a peaceful existence:
1. We are not our life hats.
We are not our professions. We are not our life roles. In the end, we are that inner observer that sees, feels and experiences all these outside influences. Losing these hats does not mean losing yourself—it just means starting a new adventure.
2. If something feels right, don't overthink it.
As Facebook COO Sheryl Sandberg said in an address to Harvard Business School grads, "If you're offered a seat in a rocket ship, get on. Don´t ask what seat."
I was never mentally or emotionally prepared to give up my executive job and move to be with the man I loved. I was never really prepared to become somebody's life partner. And I definitely was never prepared to be somebody's mother! Nobody ever prepares you for these experiences, but I've found that you just have to let them happen. When things flow, magic occurs.
3. Finding your purpose often takes time.
It might take time and inner work to make up your mind about what you want your life to look like. You can't marry the first boyfriend or girlfriend you have in the hopes that it will one day turn into real love. These major life decisions take patience. Better to wait and do something that you really enjoy than start a compromise that you get stuck in for the next 30 years.
4. Giving up is the only failure.
If you're going through an identity crisis, you're bound to cling to identities that don't necessarily fit. We all have our victories and losses, but failure happens only to those who give up on the journey to find themselves. Because, in the end, it all boils down to finding that hat—that identity—that makes you look and feel incredible.