Clear Your Home Of Hidden Toxins With These 6 Simple Swaps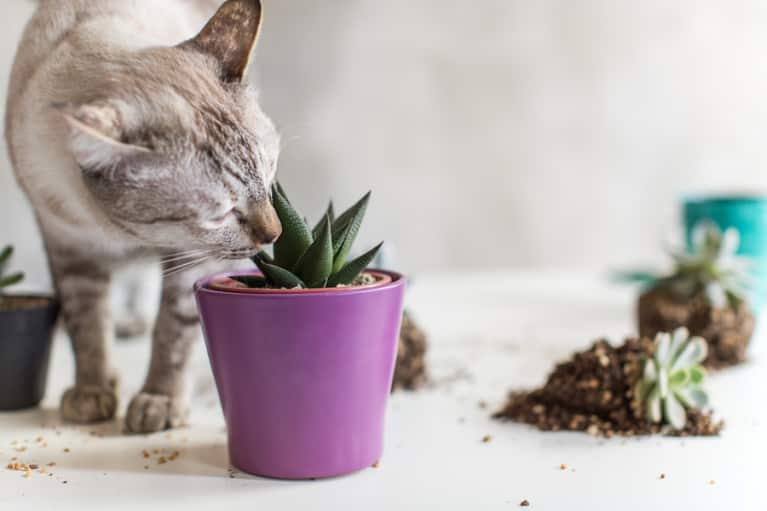 It's ironic that some of the products we buy to keep our homes clean and fresh may contain ingredients that are unhealthy or even toxic. Use these six simple tips to add some green to your spring cleaning routine this year and create a home that's free of potentially dangerous chemicals.
1. Switch to plant-based products.
Harness nature's power by using plant-derived cleaners that are pH-balanced and free of toxins such as formaldehyde, ammonia, phosphates, and 1,4-dioxane. Always read ingredient labels carefully and look for:
Full ingredient disclosure
Naturally derived ingredients, such as coconut, lavender, and citrus
Hypoallergenic, especially for products that come in contact with your skin
Safer Choice certification from the U.S. Environmental Protection Agency
2. Use pet-friendly cleaning products.
Because of their smaller size, our four-legged friends are particularly susceptible to the negative effects of toxic cleaning products—their symptoms can range from respiratory and skin irritations to neurological damage. Using plant-based cleaners, especially on floors and carpets, is a great way to protect pets—and the entire family—from harmful ingredients.
3. Steer clear of disinfectant soaps that contain triclosan.
Recent studies have found that triclosan (the active ingredient in disinfecting hand soaps) is a probable carcinogen and hormone disrupter. Instead of using disinfectants, the FDA recommends washing hands with warm water and soap that doesn't contain the chemical.
4. Open the windows and let the fresh air in.
Believe it or not, the air inside your home can be 5 to 70 times more polluted than the air outside. In fact, the EPA has ranked indoor air pollution as one of the top five environmental risks to public health. Opening windows allows fresh air in and keeps indoor toxins flowing out.
5. Keep a "shoe-free" home.
Shoes bring toxins and germs from the outside world into our homes. Anyone with kids knows they spend most of their time crawling, playing, and rolling around on the floor. Pets spend most of their time on the floor, too, so it's a good policy to take shoes off as soon as you get home.
6. Buy more household plants.
Beyond providing natural beauty to homes, household plants are excellent air filters. Studies show that plants can remove up to 87 percent of toxins from the air by absorbing chemical vapors like formaldehyde and benzene, not to mention that they remove carbon dioxide from the air and help boost oxygen levels to help us feel more alert.
Keep reading: