Get A Radiant Glow Every Day: A Natural Beauty Expert Shows You How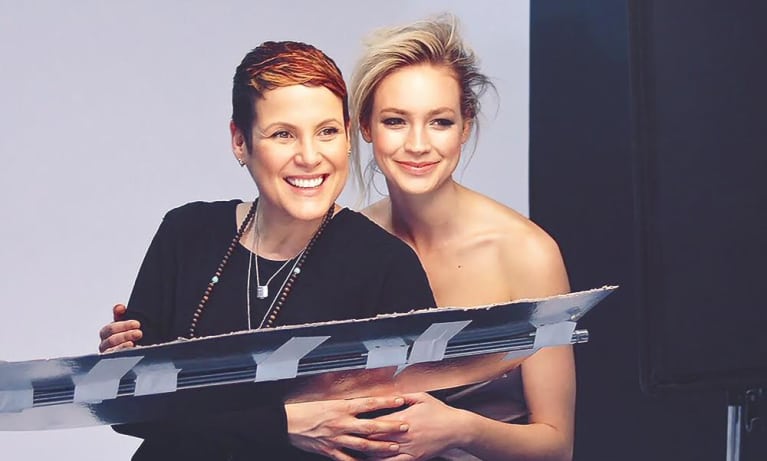 Let me start by saying I am a beauty junkie. I am not a yogi. I am not a holistic healer. I love makeup and I love taking care of my skin.
I can thank my mother for this. When she realized my passion for makeup, my mom made two decisions that deeply impacted my life. The first was that I wasn't allowed to wear makeup unless I cared for my skin. The second was that I needed lessons. (My 14-year-old hand was quite heavy when it came to applying color.)
So here I am.
As far as my daily routine goes, I'll leave the nutrition and exercise to the experts; beauty is my jam.
I am a morning person, but it does take me a minute to "get there." Without fail, every morning I wake and b-line it to the kitchen for a cup of delicious matcha tea. Then my matcha and I head to the bathroom…and so it all begins.
Let me be very clear when I say that I truly enjoy the time I spend in my bathroom preparing for the day. I always have. It is my ritual, my quiet space where I can truly appreciate the skin I am in, no matter where I am.
The shower goes on, and once warmed up, I hop in and gently exfoliate my complexion and my body every single day without compromise. The act of sloughing off dull, dead skin cells is the key to radiant skin, as far as I am concerned.
My current favorite scrub is May Lindstrom's The Clean Dirt. I don't feel that my complexion is at its glowing best without it. Then I cleanse and hydrate my body with The Body Deli's invigorating Moroccon Mint Hand & Body Wash and Osmia Organic's Emerald Body Essence oil (aka heaven).
Before applying my W3LL PEOPLE good-for-you makeup, I prep my complexion with a spray of SW Basics' Toner. The apple cider vinegar helps to keep my pores in check while readying my skin to absorb my powerful serums (note the plural).
I apply one pump of ARCONA's Youth Serum and then layer Marie Veronique's Serum du Jour over it. If I am feeling drier than usual, I add a boost of hydration with The Body Deli's Melon Peptide Crème Gel to my face and neck. All three treatments are loaded with wrinkle-fighting peptides and collagen-boosting Vitamin C, which equate to a killer anti-aging cocktail.
(Did you know that Vitamin C not only repairs damaged collagen, but it also helps diminish hyper-pigmentation due to sun damage?)
I can easily spend an hour on my makeup, but it's just not realistic for my day. I dedicate about 10 minutes to color.
Since every woman has a facial feature she loves, I educate women to embrace and celebrate these features. For me, it's my eyes. As a very passionate, energetic and expressive woman, my eyes help me communicate intentions and actions.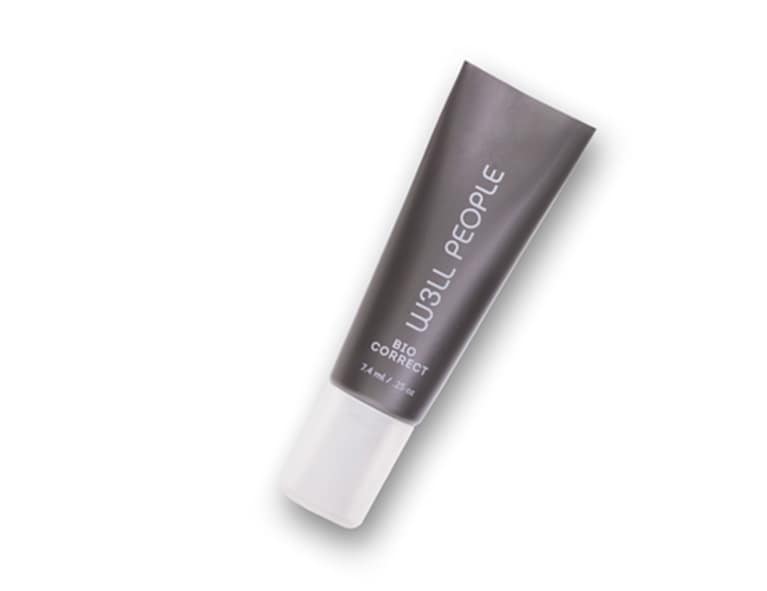 To wake my gaze, I apply a small amount of W3LL PEOPLE's Bio Correct Concealer to brighten and diminish dark circles around the eye. I love to say that 'a painter never paints on an uneven canvas'. Best way to apply: use your index finger to tap and warm the product onto the skin starting with the inner portion of the eye, blending product outward. The concealer has a fair dose of coffee seed extract that immediately tackles any sleepy-eyed puffiness.
My greatest glow weapon is our Bio Brightener Stick. I apply it to my cheekbones and eyelids, creating a rested, skin-enlightened effect.
I want to take a moment here to celebrate the choice of not wearing makeup as well. Makeup is a choice, not a necessity. I don't wear makeup to cover or "change' my look. I wear it because it makes me feel good. It makes me feel confident and prepared to tackle my day. For some people, it's mediation. For me, it's makeup.
When the skin and makeup part of my morning is done, it's onto breakfast. At home, breakfast consists of a plant-based protein smoothie that includes maca, chia, flax, and my favorite Sun Potion transformative powders (Reishi, He Shou Wu, Chlorella, Moringa, and Tocos). I add in a hefty dose of kale and berries to boot.
This ensures that I get a considerable amount of my daily energetic food intake in one serving.
Since I travel A LOT and smoothies on the road aren't so easy, I do my best to make healthy, positive choices when it comes to my eating. Before I hit the road, I take the time to create daily doses of my supplements and Sun Potion remedies.
If you open my purse, you are sure to find a can of matcha, green tea sachets, and a pouch of raw almonds.
By the end of the day, I can't wait to wash my face. I equate it to clocking out at work: My day is complete, and I am literally and symbolically washing off all that came with it. Enter the self-care and appreciation for completing another day with my best face forward!
Choosing the right cleanser is imperative to maintaining healthy, nourished skin. A cleanser that makes your skin feel tight minutes after washing is most likely too drying for your complexion. Your skin should feel spongy, soft, and cleansed.
I am a big fan of oil cleansers because, while oil removes oil and dirt, it also nourishes by maintaining the balance of the skin. One Love Organics' Vitamin B Enzyme Cleansing Oil is what I use to wipe the day away.
To finish, I treat my skin with a few drops of Osmia's Luz Facial Brightening Serum. This wonder oil nourishes, brightens, and stimulates collagen with ingredients like prickly pear, wheatgrass, and broccoli seed oil. What's not to love?
When my face is clean and nourished, I crawl into bed and resist all temptation to look at my phone. Instead, I apply H. Gillerman's Sleep Remedy to my pulse points, breathe, and express gratitude for the day passed and the one to come.
In my opinion, the ultimate source of a natural glow is positivity.
Co-owning a growing beauty brand isn't easy. It is the most challenging and rewarding adventure I've ever been on, and I wouldn't change one single thing. But the stress, fatigue, and worry that come with it are depleting.
The bad news is that they're ever present in our world. The good news? We have the power within to choose how we react to our triggers. Take ownership of your struggles and emotions. Feel them, embrace them, then let them go. Move forward. Your heart, your soul, and your skin will thank you.