11 Things You Need To Know Today (April 4)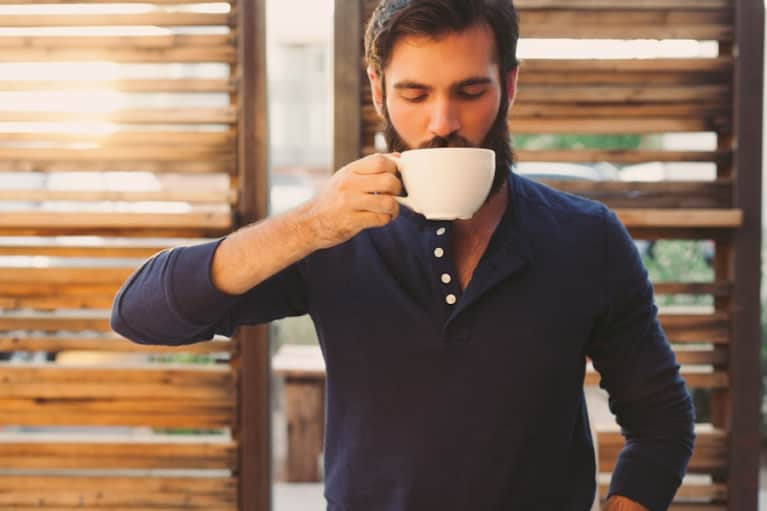 1. Yet another reason to drink coffee
2. Breast cancer survivors should avoid late-night eating.
According to a new study, fasting less than 13 hours between dinner and breakfast was associated with an increased risk of a breast cancer recurrence in women with an early stage of the disease. (Washington Post)
3. LGBT couples can now adopt in all 50 states.
A federal judge struck down Mississippi's ban—the last of these archaic laws in the country—on same-sex-couple adoptions. But, unfortunately, Mississippi also just approved a bill that says "public employees, businesses, and social workers cannot be punished for denying services based on the belief that marriage is strictly between a man and a woman and that the state government can't prevent clerks from refusing to license a same-sex marriage." Ugh. (Washington Post)
4. Zika is officially linked to microcephaly.
The World Health Organization announced there's now scientific consensus to confirm that the virus is connected to microcephaly, in which babies are born with small heads and brain damage. (NPR)
5. There are now more obese people in the world than underweight people.
In the past, there have always been a higher proportion of people who weigh too little than those who are obese. But a new study finds that over the last 40 years, the world has changed dramatically—obesity is now more common. The researchers also suggest that if the current pace continues, about one in five adults will be obese by 2025. (HealthDay)
6. Preorders for new Tesla Model 3 reach $10 billion in the first 36 hours.
The electric sedan will be released in late 2017, at an average price of $42,000 per vehicle. (Entrepreneur)
7. New York now has an revolutionary new family-leave policy.
The New York State Legislature finalized a budget deal that included not only a promise to raise the minimum wage to $15 but also the nation's newest—and by far its strongest and most comprehensive—bill mandating paid-family-leave time for most employees. It really is the "concrete jungle where dreams are made of" (not grammatically correct, Alicia, but whatever). (The Cut)
8. This restaurant found an easy way to feed the homeless and reduce food waste.
Pappadavada, an eatery in Kochi, India, installed a fridge on the sidewalk, where patrons and kitchen staff can put their leftovers to make them available to the city's homeless population 24/7. Simple and effective. (Huffington Post)
9. Learning to become more mindful can help veterans with post-traumatic stress disorder.
A recent study found that veterans who completed four months of weekly mindfulness training sessions—in which they were given techniques to develop more in-the-moment attention and awareness—had reduced PTSD symptoms. This could be due to the fact that they developed stronger connections in the area of the brain responsible for wandering thoughts. (HealthDay)
10. A love of exercise could start in the womb.
Researchers have discovered that female mice that voluntarily exercise during pregnancy have offspring that are more physically active as adults. Should this phenomenon prove true for humans as well, it could serve as an effective tool in fighting obesity. (Science Daily)
11. Watch how chocolate is made, from bean to bar.
There are a lot of steps involved in making chocolate—watch this video to fully appreciate your favorite treat (Eater)