5 Essential Foods For Strong, Healthy Nails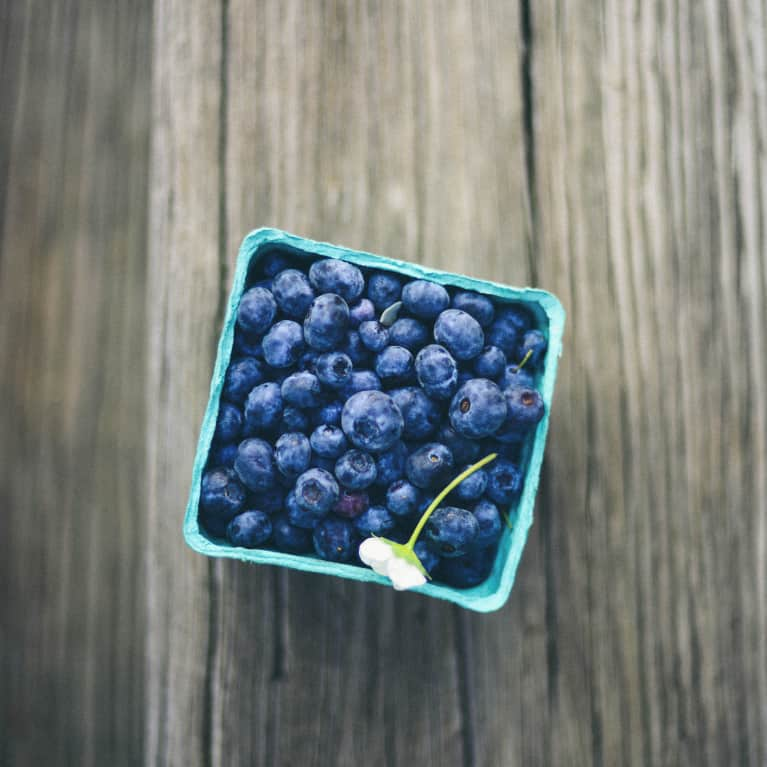 I'm a podiatric surgeon, and I frequently help patients deal with chronic conditions that could have been averted with proper nutrition. These are five foods you can immediately put into your diet and begin to see positive results in the health and strength of your nails.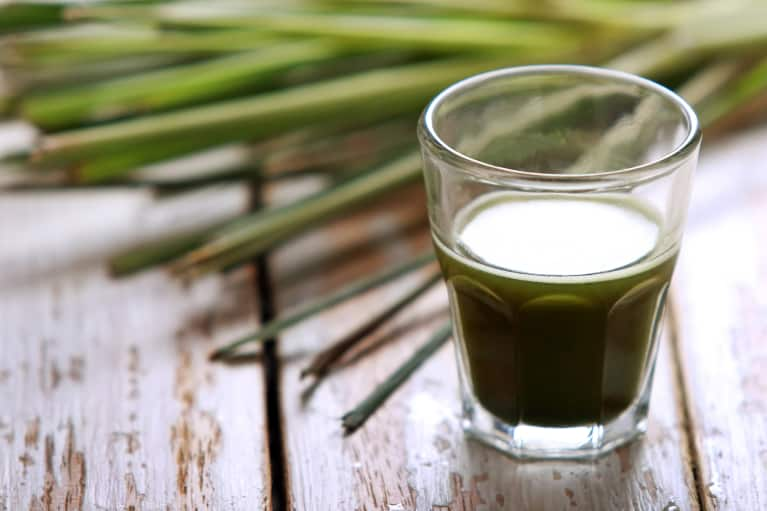 I drink a wheatgrass shot every day. Yes, that's right—every single day. This gift from heaven is one of the reasons my hormones are well-balanced. Not only is drinking a 2-ounce shot a great way to naturally increase your energy level, it's also an effective way to infuse your nails with more than adequate amounts of vitamins A and C and loads of antioxidants. If the taste is a bit strong for you, chase it with a slice of orange or mix with 1 ounce of ginger (which I do).
2. Organic Eggs/Egg Whites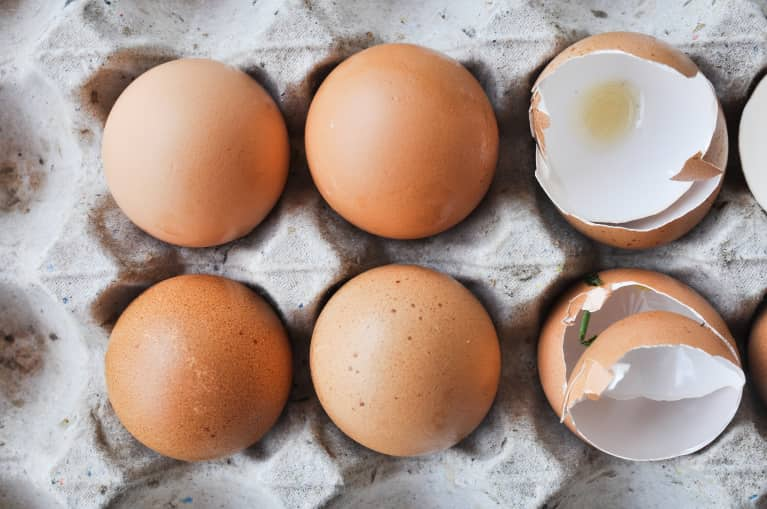 Organic eggs (or just egg whites) are loaded with biotin (also known as vitamin H ), which is key to maintaining strong, healthy nails. I often recommend that my non-vegan patients increase their intake of organic eggs up to four times a week. For those of you who have cholesterol concerns, just skip the yolks. Make sure they're made by a good organic brand. As for vegans, try tofu.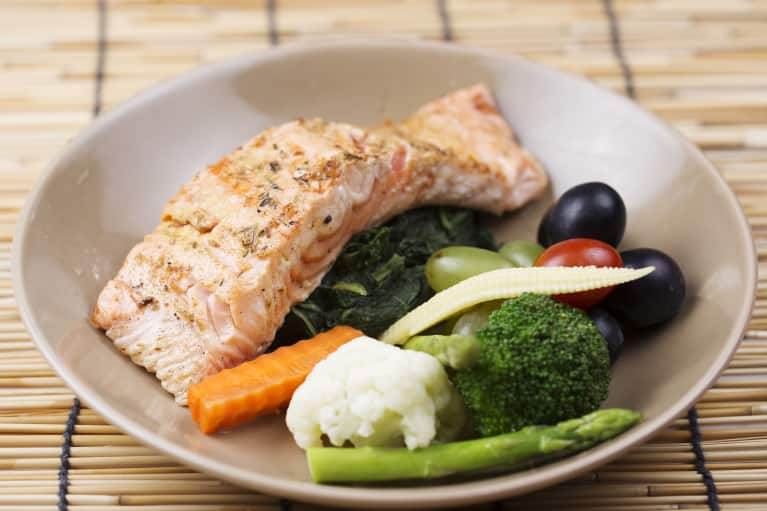 Farm-raised fish is no bueno. Studies have shown that while farm-raised fish is much less expensive than fresh-caught, it is also known to exacerbate inflammation. Farm-raised fish is also known to have high concentrations of pesticides and antibiotics. Most grocery stores and restaurants will specify when fish are freshly caught (aka wild). If you're not sure, ask. As for vegans, try tempeh.
4. Organic Spinach (and/or any dark green, leafy veg)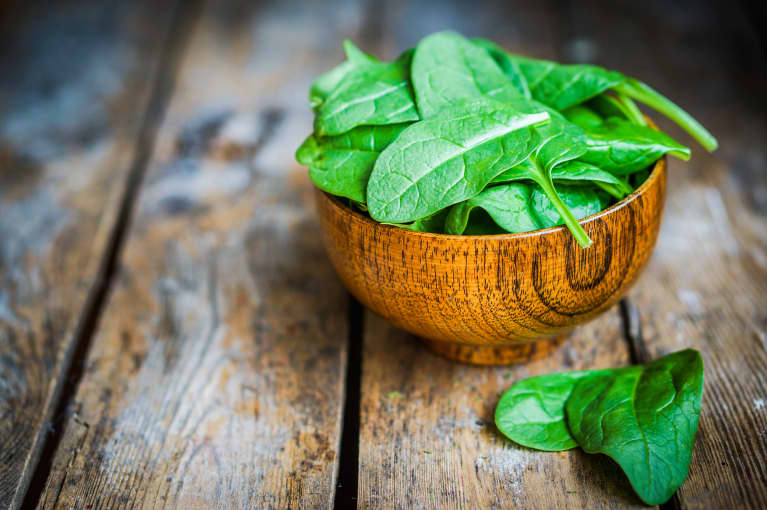 Organic green veggies are really good for your nails and every other part of your body. Leafy greens are full of vitamins A, C, E, K, and B and are also loaded with calcium, magnesium, and potassium. When I get my green juice, I take care of getting my full day's serving all at once.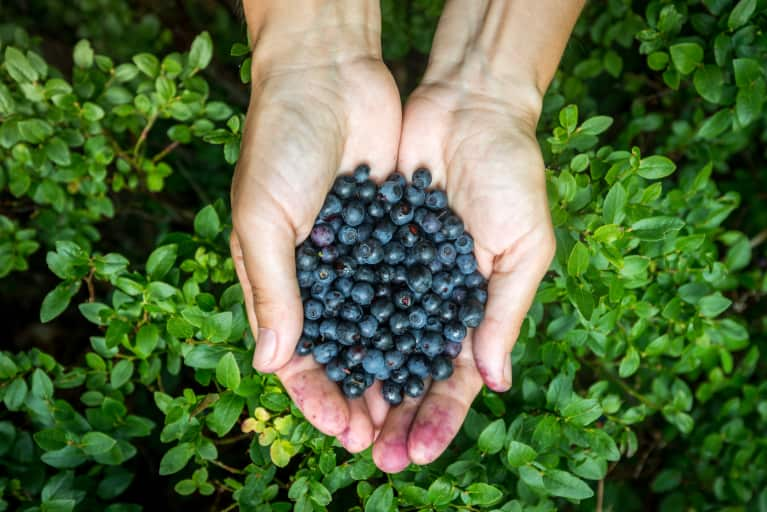 Blueberries have much less sugar than many other fruits, and their benefits are far-reaching. They also have tons of antioxidants, which benefit nail health. They're also very versatile, as they make a great frozen snack. The freezing process doesn't damage them or decrease their antioxidant effects.