How To Have The Best Vacation Sex Ever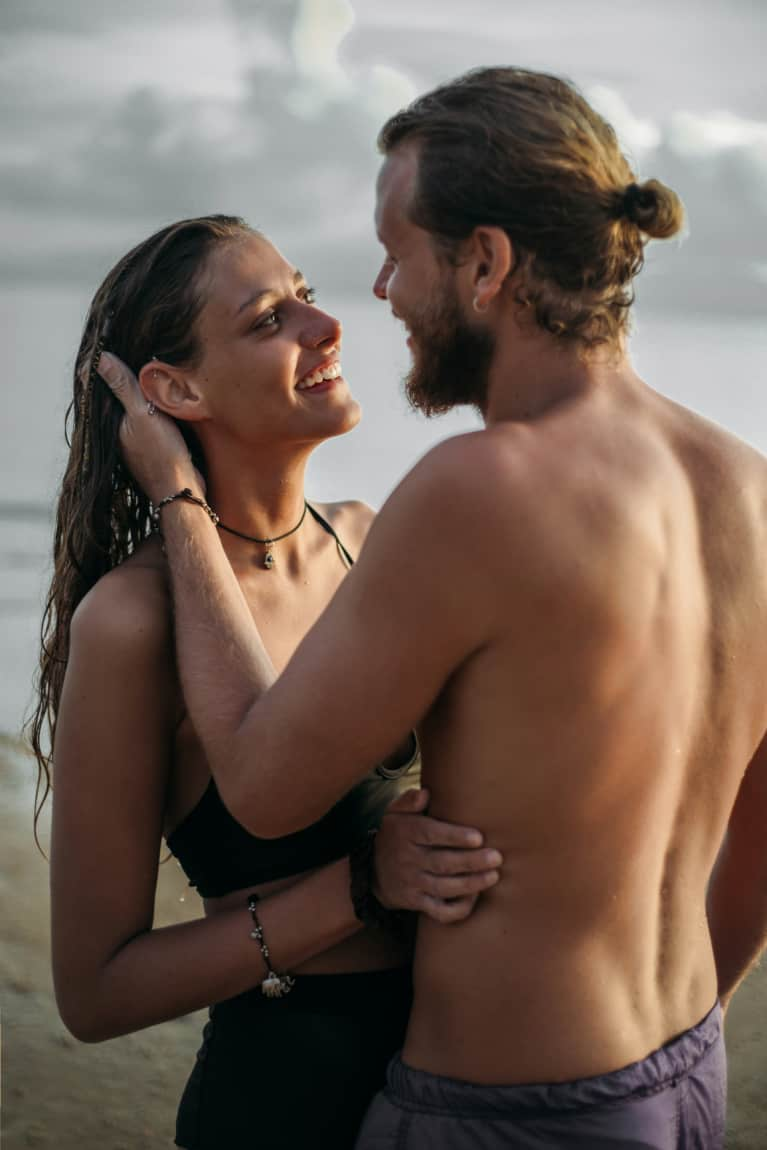 There's something especially titillating about the idea of vacation sex. Removed from the struggles of everyday life, we get more adventurous. And the change of scenery makes everything feel fresher. So, next time you take a trip with your S.O. (or on your own), try these tips to take those magic moments to a whole new level.
1. Have sex toys, will travel.
When planning a vacation, there's no reason your favorite vibrator can't come along too. Just be mindful of a few considerations, especially if you're traveling on a plane. Choose a smaller vibrator, which is less likely to be flagged on a security monitor. If you do get questioned, play it cool and be honest—there's no shame in your vibrator game!
2. Intercontinental sexting.
Bummed that your boo couldn't take off work to come with you? You can still have sex no matter where you are! Vibrators like the We-Vibe 4 Plus and Nova are app-enabled, so your partner can control your vibes from across oceans. Plus, you can text and FaceTime in-app—it's as close to the real thing as you can get.
Traveling to a new place means plenty of new places to get busy. Venture outside your hotel room and explore new spots to sneak in a quickie—just be wary of places like the pool and beach, which aren't always very hygienic.
(Nothing ruins a romantic getaway like a yeast infection!) Some of our favorite outdoor spots include cars (fun fact: also the number one place people masturbate), on a boat, deserted beaches or parks, or private bathrooms.
4. Survive a family vacay.
Taking a trip with kids or your parents? The thought of fitting in sex might seem daunting, but with a few adjustments it's totally doable. Bedsprings can be squeaky, so try taking sex off the bed to minimize noise. If you're really concerned about being heard or caught, stick to foreplay, or try hitting the showers together after a workout at the hotel gym.
5. New place, new positions.
Challenge yourself to try a new position for every new place you travel to. Some favorites include Cross Your Heart and Lap of Luxury. Try a few you've never done before OR spice up some favorites by adding in toys, or perhaps a blindfold, or light restraints.
Related reads: