Beyoncé Gives A Sneak Peek Into Her New Activewear Line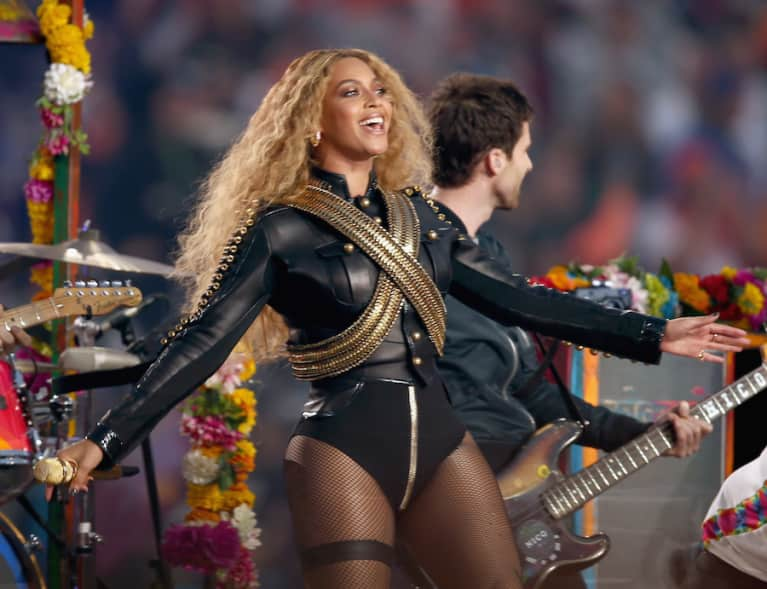 The buzz about Beyoncé's mysterious activewear collection with Topshop owner Sir Philip Green began last year, and was confirmed in November. But now the BeyHive has gone beyond buzzing—it's bugging out—because she posted a sneak peak of it on her Instagram, and we now know it's called Ivy Park.
According to a release from the brand, Ivy Park— which evokes both the singer's daughter's name and that of her company, Parkwood Entertainment—is a joint venture with Green, but it is not a Topshop collaboration. It will, however, be sold at Topshop, as well as Nordstrom and Net-a-Porter.
The release goes on to say that, like Queen B herself, it's targeting "all women of all body types, all sizes, and all price-points"—and indeed, the 200-piece collection ranges in size from XXS to XXL and in price from $30 to $200. Active members of the 'Hive—or just, you know, active people who wants some affordable athleisure, can get in line (Formation?) for it on April 14.
"When I'm working and rehearsing I live in my workout clothes, but I didn't feel there was an athletic brand that spoke to me. My goal with Ivy Park is to push the boundaries of athletic wear and to support and inspire women who understand that beauty is more than your physical appearance," she said in a statement. "True beauty is in the health of our minds, hearts and bodies. I know that when I feel physically strong I am mentally strong and I wanted to create a brand that made other women feel the same way."
Amen, B.
According to Vogue, it'll include "sleek and polished bodysuits with mesh trim, and cheeky over-the-thigh varsity socks"—seemingly straight out of the "Feeling Myself" music video. We hope she throws in the KALE sweatshirt in there, too.