Thoughtful Thoughtlessness: Meditation for the Untamed Mind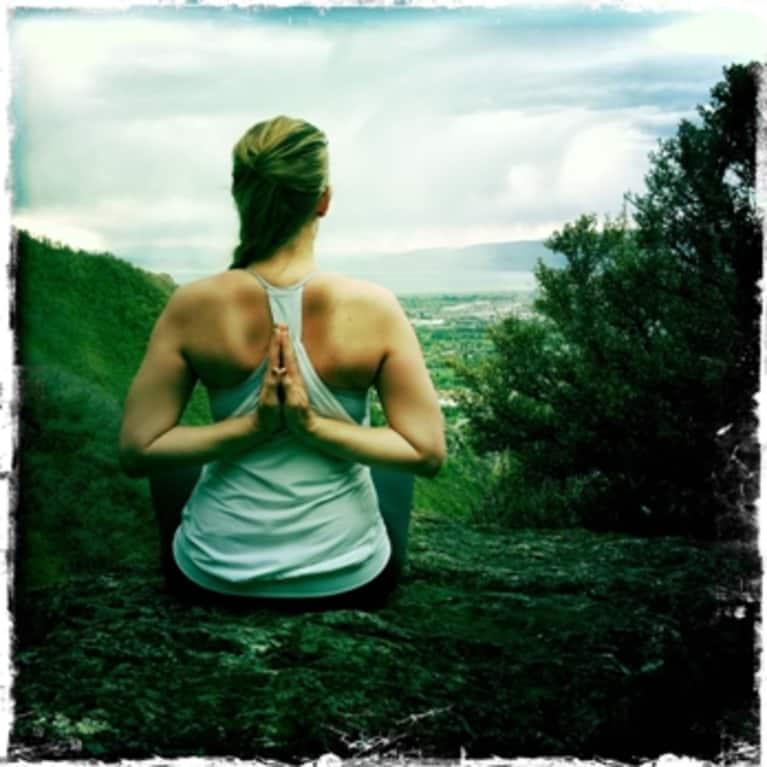 My mind is like a Busta Rhymes rap song -- too fast and impossible to understand. I have had multiple people ask me, "What's it like in there?" I'm not sure how to answer this, except by explaining what it's not. Twenty-three hours of every day, my mind is not a vulgar hangout for my thoughts; it is not a forum for intellectual theory; and it is certainly not merely a docking place for my actions before I act.
For the most part my mind is simple and it contains simple thoughts, but unfortunately those thoughts number in the billions every day. I often feel like I am not in control of the thoughts that are racing around my mind, competing for attention. In this way, my mind is untamed. This is certainly not an efficient characteristic for those that meditate and yet I have taught myself to successfully practice meditation.
As someone who suffers (and excels) from "Untamed Mind Syndrome," I've learned some helpful tricks so any crazy-minded, multi-tasking person can take on the ultra hip practice.
1. It must be said and thoroughly believed that meditation is progressive. I have never met anyone that was an absolute champ at meditation on their first go-round. Meditation takes time and patience; both in every experience and the lifelong relationship you yearn to have with it.
2. Stick around. A person can realize that meditation is a progressive practice, but still fall off the wagon when they realize they are swearing more than they are meditating. When I first started meditating, it was not fun. My mind was constantly battling itself -- "Sit still, shut up, appreciate it, love it. Wait! Stop thinking!" After five or six sessions of annoying myself, I nearly quit. But along came Mr. Positive Attitude, and I stuck around.
3. Write down each experience. After each time you meditate, take a second to journal how you felt. What was difficult? What were you thinking about? Did you have any small seconds of success? How long did you try it for? What did you try differently from the last time?
4. Meditation does not necessarily mean you are sitting in Lotus, back straight, palms up, eyes closed. You should be comfortable in the time you take to meditate. If that means that you are walking, then walk. If that means you are listening to music, then listen to music. However, I would not suggest lying down. Even if you choose to be still, engaging your physical body in meditation is important. It is slightly counter-productive if you've fallen asleep in your comfortable tempurpedic.
5. Study. One of the best gifts a yogi can give themselves is to actually study yoga -- not merely attend practice. The same is true with meditation. The more you study meditation, the more you are prepared to fully engage your mind-body in the practice. Studying meditation will provide you with a clearer understanding of what the purpose is and what you can get out of it.
One last word of advice -- take on meditation the way you would take on a good meal. As I am waiting for my blue crabs (smothered in Old Bay) to come out, I am giddy with excitement and anticipation. Try to bring that same level of enthusiasm (I know it's hard) to each meditation practice.