What Everyone Needs To Know Before Turning 30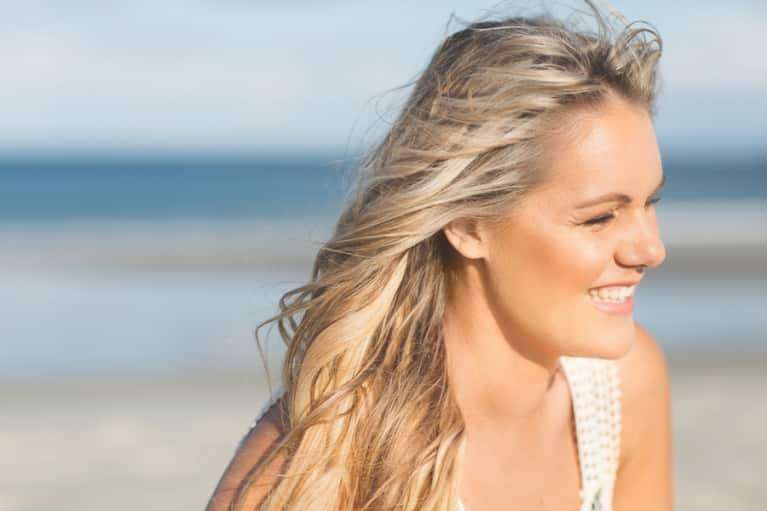 Sigh—one minute you're blowing out your Sweet 16 birthday candles and the next you're taking note of every new wrinkle that pops up.
When I recently turned 30, I was amazed at the shift in priorities that seemed to occur overnight. It was almost as if someone gave me a "Cut the BS" watch for my birthday.
Looking back on it, these are the three top lessons that I think everyone should know before they hit the 3-0 mark. May they help you totally own this incredible time in life.
Embrace the fact that you are aging, as aging is a privilege.
1. Acknowledge your Saturn return.
If you're nearing 30 and haven't yet diagnosed your overwhelming desire to question everything and everyone in your life, this astrological shift could be behind it.
It's a transition point that technically kicks off when you turn 29.5—when Saturn returns to the same place in the sky it occupied when you were born. Saturn returning is thought to ignite an internal shift away from bad habits, negative relationships, and unfulfilling careers. It's a chance to clarify what is really important to you in life, where you are going, and who you want to go there with. Consider it your astrological alarm clock to grow up.
Listen to it. Act on it. Take leaps. And be warned: Saturn swings around again in another 29.5 years, and if you have not resolved everything you need to this Saturn return, you'll be confronted with it all again down the line. So, best to get it out of the way now.
2. Up your self-care game (especially when it comes to your skin).
When you clock 30, your metabolism knocks down a gear and you start to notice laugh lines (or frown lines, depending on how the last 30 years have been). Sunscreen and night serums become that much more important. Upgrade your bedtime ritual to include a cleanser, toner, and restorative oil.
Take care of the rest of your body by drinking plenty of water, exercising, and eating whole, organic produce. Use skin protection. Meditate. Nourish yourself inside and out.
Embrace the fact that you are aging, as aging is a privilege.
3. Embrace your spiritual evolution.
In numerology, the number three is all about creation and communication. Women, in particular, tend to tap into their creativity and intuition in their 30s. Whether it's through creative or physic channels, allow yourself to come into your full spiritual self.
After all, there is one thing that will never sag or wrinkle—and that's your soul.
Your 30s are a time to feed your self-development and pursue the things in life you have always wanted to explore. Feed your soul. Nourish your mind. Love your body. And allow yourself space to grow spiritually.
Look out, 30, we are coming for ya!
Related reads: