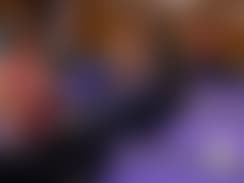 CBS
reports that more and more women are turning away from pills and injections and opting for
yoga
in an effort to conceive.
For many women who are turning to yoga for fertility, yoga also helps them deal with the mental ups-and-downs that come with fertility.
Holly Dougherty tells
CBS
:
"It so hard to not let your mind go to bad places, when you've been so unsuccessful for so long, but to try to keep you mind and body open to the fact that you will have a family. It's emotionally and physically draining."

"If anyone had said support group to me, I would have said, 'no way.' I kept my pain very private," Dougherty said. "But fertility yoga, you went and it was a lot of like-minded people and you eventually end up sharing your stories off the mat. And it became a real support network."

Namaste to that!