The New Juicer That Makes The Best Green Juice We've Ever Had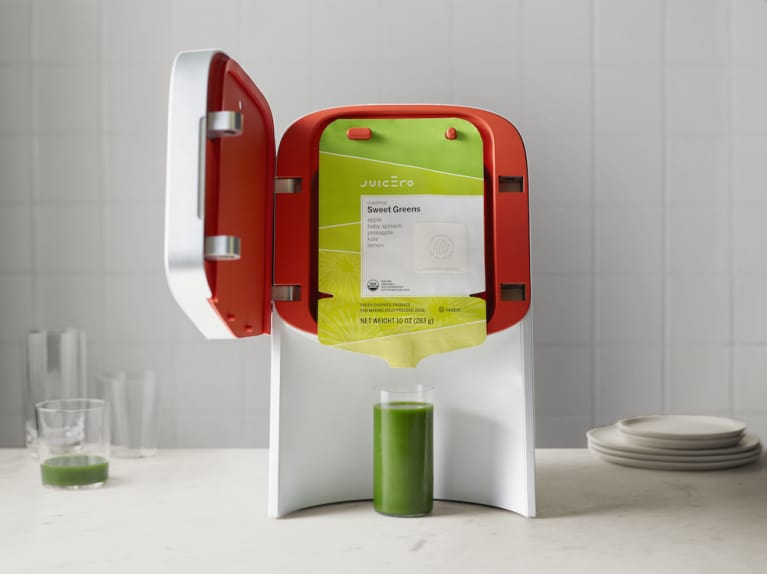 March 31, 2016 — 14:05 PM
Here at mbg, we believe in the power of a good green juice. Drinking a good-quality juice is a great way to get the vitamins and minerals necessary for a vibrant life in one sippable package.
Naturally, we've had a lot of juice over the years, but recently we tried some of the best cold-pressed, organic juice we've ever had. It tasted fresh, balanced, and, well, green.
The juice came from a Juicero Press machine, which might be the biggest startup you've never heard of—until now.
Juicero is a San Francisco–based startup that could take over juice as we know it. And founder Doug Evans knows juice. As the former CEO and co-founder of Organic Avenue, a New York City fresh juice chain, he's been in the game for over 15 years.
Evans raised over $100 million to make Juicero happen, and today they've officially announced their launch on the West Coast.
He decided to start the company after leaving Organic Avenue, where he had access to fresh cold-pressed juice all the time.
"There's no place that's actually making cold-pressed juice for you in the moment," says Evans. "Juice bars use centrifuge machines and most cold-pressed juice is pre-bottled. What I really wanted for myself was the same industrial technology I had in my commercial operation on my kitchen countertop."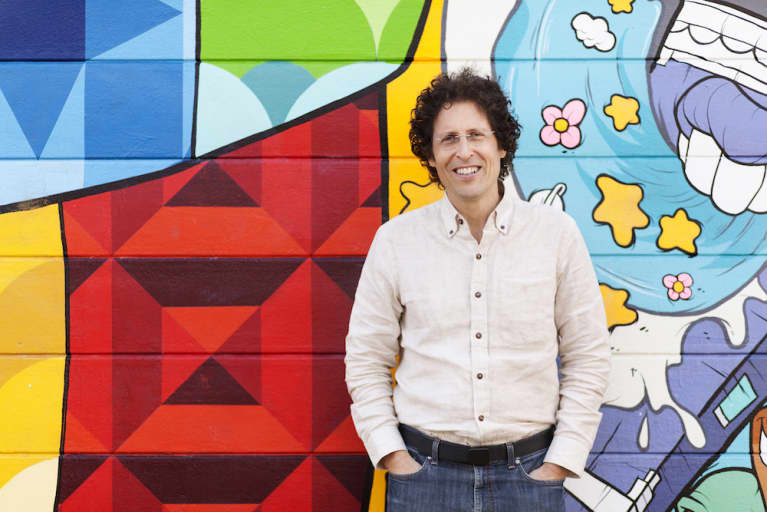 Evans has assembled a staff of over 70 people, including scientists, engineers, and chefs, to create a juicer that's completely different from any other we've seen.
The Wi-Fi enabled Juicero Press machine, which looks more like the latest Apple creation than a juicer, uses vacuum-sealed packs of raw, chopped organic vegetables and fruits (no prep!) to produce high-quality cold-pressed juice. As Evans put it, "It's like one part iPhone, one part Tesla Roadster."
"The kitchen is the new living room," Evans explains. "People are spending more time in their kitchens. We wanted to design something with a small footprint that's also beautiful, so people would be excited to have it on their counter."
Even though the machine is just over 16 inches tall, it's able to extract juice with 3 to 4 tons of force and press a full glass within a couple of minutes.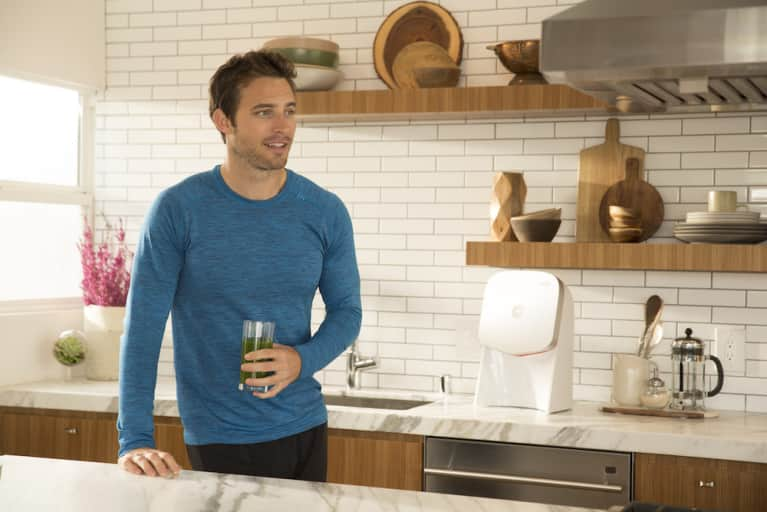 So, what actually makes this juice special?
The packs (which produce 1 serving of juice each) make juicer cleanup a nonissue because the pulp is contained within the pouch. You can open the pressed pouch and repurpose the pulp in other recipes, if you wish.
The produce used in the packs is all organic and traceable to the farm it was grown on, which you can do via app. The packs, which have a five- to six-day shelf life, can be ordered via the app for $4 to $10 each.
"If the number one vegetable in America today is a potato, I want to make it spinach or kale," says Evans.
"Fundamentally, people are not getting enough fruits and vegetables," he says. "I see Juicero as something that can become a healthy habit to help people get those foods. We wanted to design the technology to make it easier and more convenient for people to consume those fruits and vegetables and close that gap."
Right now, they're starting with five flavors—Greens, Carrot Beet, Sweet Greens (our favorite!), Spicy Greens, and Sweet Roots—with plans to create more.
When can everyone try it?
Right now, Juicero is only operating in California to ensure all their delivery systems are running efficiently before they expand nationwide toward the end of the year.
With its strong financial backing, Juicero could eventually be a worldwide operation. Just think, a juicer as ubiquitous as a coffee machine in the office kitchen. OK, maybe not that widespread (the machine costs $699), but we can dream.