The One Habit That'll Make You A Much Better Parent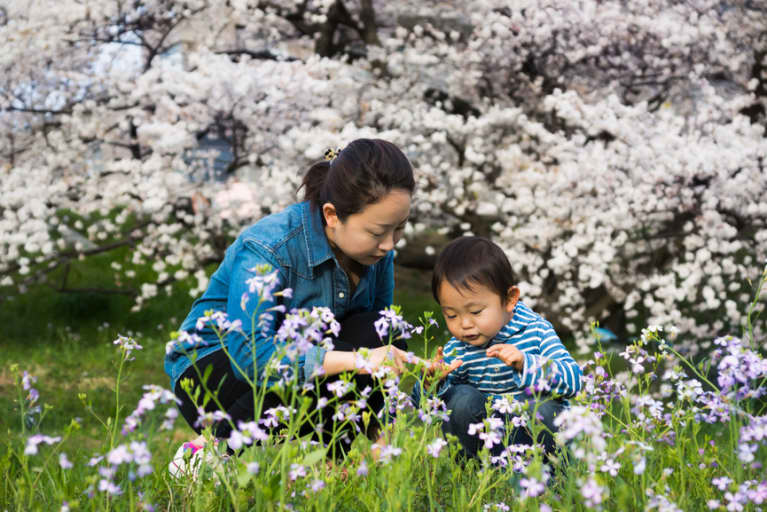 Every minute of the day counts when you're juggling soccer practice, gymnastics, tutoring, piano lessons, work, real estate, finances, and vacation planning. A high-demand life requires us to consistently perform at the top of our game. How do we thrive and succeed without getting tense, depleted, and stressed out?
I can offer up an answer, one that's effortless yet powerful in design. Vedic meditation is an incredibly effective stress-reliever. The practice also can deliver the energy, clarity, and focus required to elegantly balance the demands of modern living as a parent. That means it can help you become a better parent and partner and live a richer, fuller life. For proof, here are five benefits your family can expect thanks to your daily meditation practice:
If anyone can use more energy, it's parents. During meditation, the body rests very deeply. This rest naturally energizes the mind, so that you're ready to keep up with the kids and their activities all day. I've also found that daily practice can increase sleep quality and reduce the amount of sleep needed over time.
Children grow up fast. One moment they're saying their first word, and before you know it, they're getting dressed for prom night. It's easy to miss out on the full experience of parenthood when the mind is so easily distracted by last week's mishaps and tomorrow's to­-do list. Meditation spontaneously melts away irrelevant thoughts from the past and future so that you can experience "family time" right here and now.
3. Better-behaved children
Many parents report that after learning to meditate, not only do they feel calmer and happier, but their children's behavior improves, too. Children are sensitive to the energy of their parents—they respond according to your moods. Most people learn to meditate for their own benefit, but a fantastic side effect is that meditation positively affects the other people in our lives, too.
Women who meditate while pregnant are, in effect, meditating for two—these babies have an early head-start to a blissful life. Additionally, the restfulness from meditation may help a mother prepare for childbirth and, eventually, adapt to the new routines of early parenthood.
5. Better sex and romance
Meditation can do a number of things for your sex life. It reduces stress, which directly affects libido and fertility. It can refine the five senses, which heightens pleasure and romantic connection. And it increases energy, providing the drive needed to meet your partner's desires when they arise.
Related reads: