What McKel Hill Of Nutrition Stripped Eats In A Day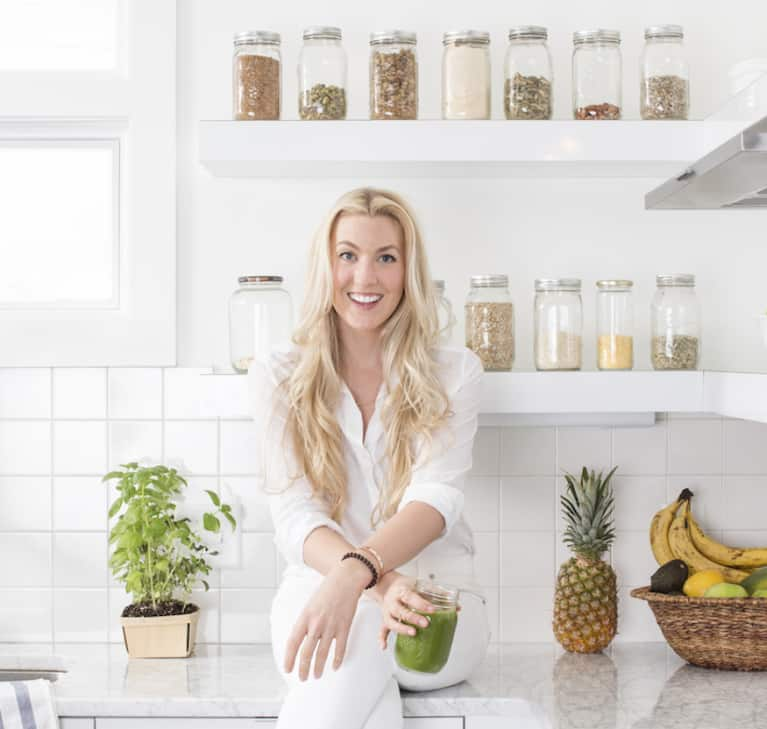 Our editors have independently chosen the products listed on this page. If you purchase something mentioned in this article, we may
earn a small commission
.
As a dietitian nutritionist who loves food, I hope to show you how healthy eating can be really simple, delicious, and allow you to think of ways to incorporate more nutrient-dense foods into your diet.
I'll be the first to say I'm not one to do these "what I ate in a day"-type of posts because I think it can be a breeding ground for comparison, and some can take it to the extreme, not using it purely as inspiration—which it is!
That's the beauty of owning our uniqueness and individuality when it comes to health and wellness. It's all about finding balance that works for you.
Just as I develop nutrition plans and programs for my clients around the world, I do the same for myself to help keep me on track with my goals—yes, even dietitians need accountability!
My nutrition plan changes depending on my training that season, what time of year it is, and what my goals are at that time of year. For example, as of this spring of 2016, I'm training for a half-marathon, so my diet looks a bit different from at other times of the year.
I always start my day with at least a quart of water with fresh lemon juice, if not more. I'm very active and sweat a lot during training, so staying hydrated is key.
Then I'll drink either my Coffee Elevated, turmeric milk latte or my matcha tea latte. I'll cycle between weeks of no caffeine.
5:30 to 6 a.m.: Before Training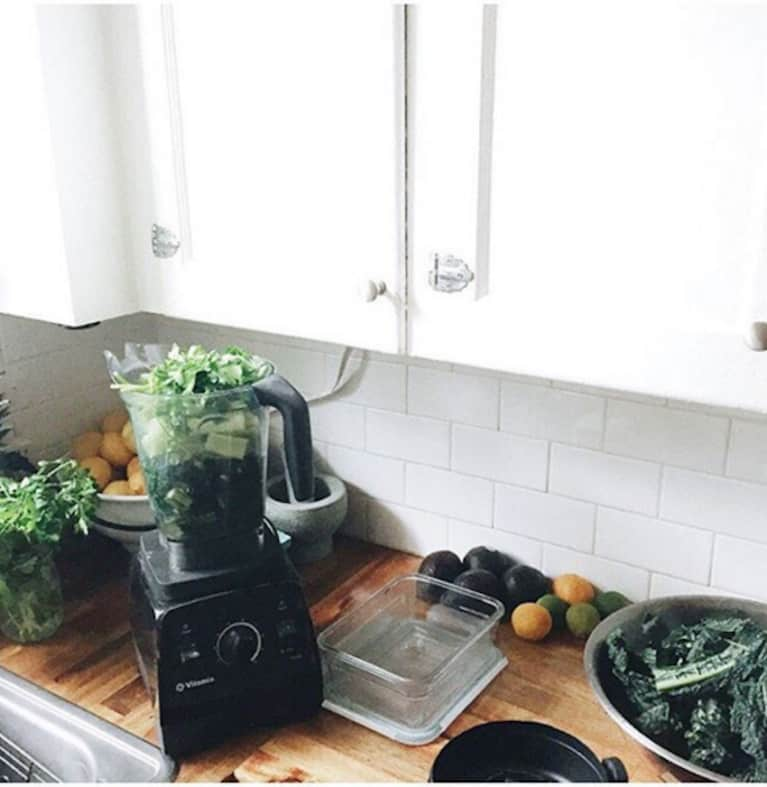 7:30 a.m.: Post-Workout Breakfast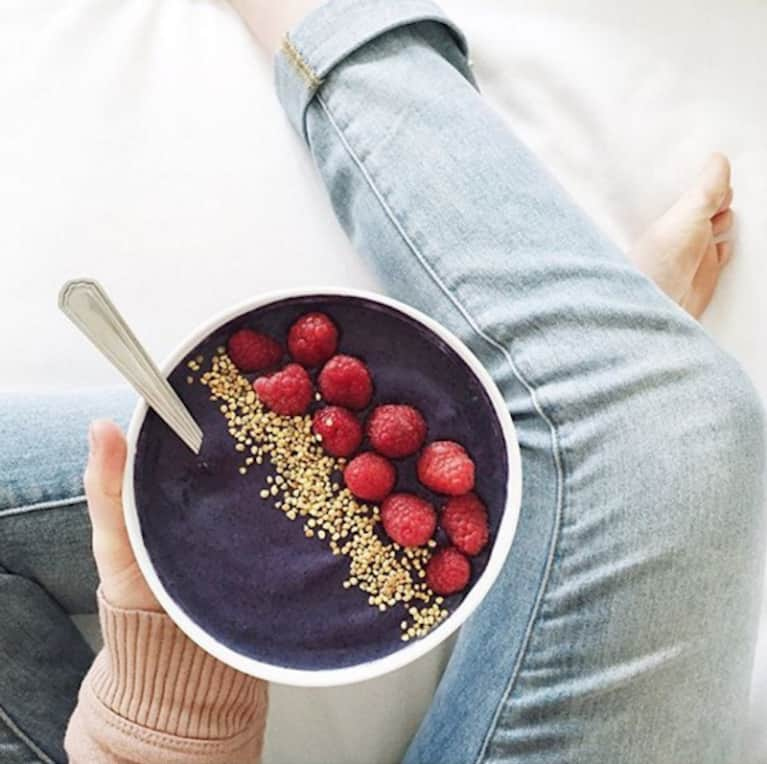 I have a variation of my Blue Morning Smoothie Bowl with added protein powder topped with mineral-rich cacao nibs, vitamin B-rich bee pollen, fresh fruit, and granola.
If I'm not in the mood for this I'll typically make oat porridge with a banana and coconut oil mashed into it, topped with pumpkin seeds, bee pollen, and eggs on the side. Since I'm training more lately, I'll add glutamine (an unflavored powder) into the smoothie or stir it in porridge.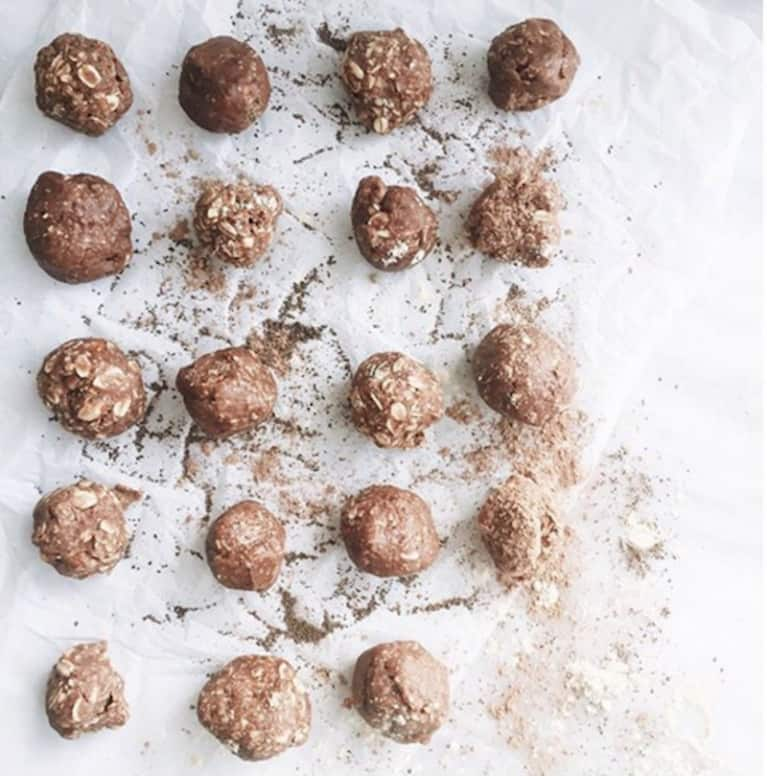 I'll only have a snack if I'm hungry, but I'll eat something like the Energy Almond Butter Balls from the Nutrition Stripped Society (my meal-planning subscription service)—I love these for a quick, healthy snack, and so do the hundreds of society members!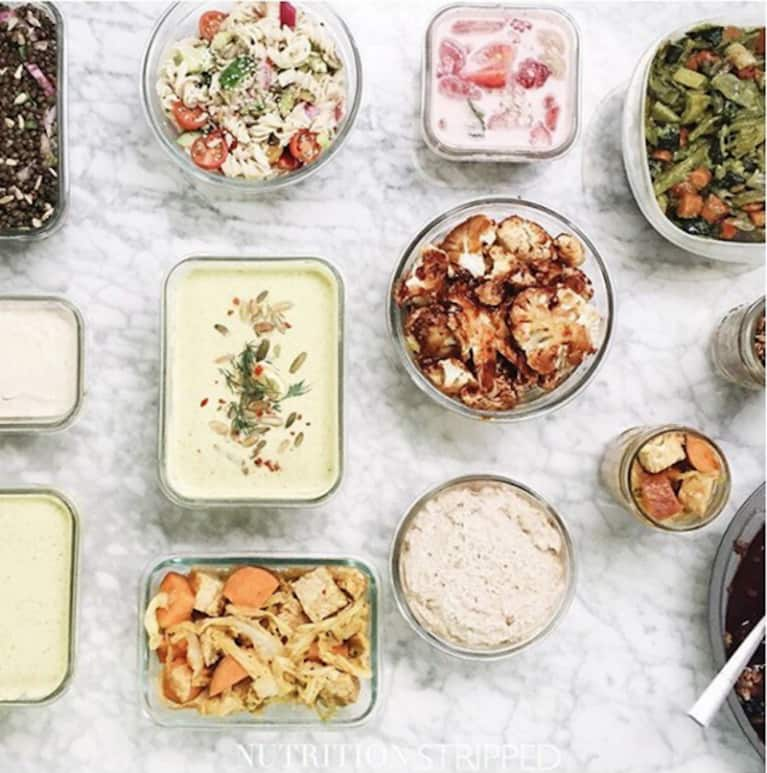 If I'm working from home, I'll heat up some soup and make a huge Nourish Bowl with half an avocado, olive oil, and balsamic dressing, a splash of raw apple cider vinegar, raw or leftover roasted veggies, and a protein like whole eggs, smoked salmon, or lentils with tempeh. Or if I'm on the go I'll opt for one of my favorite healthy places here in Nashville.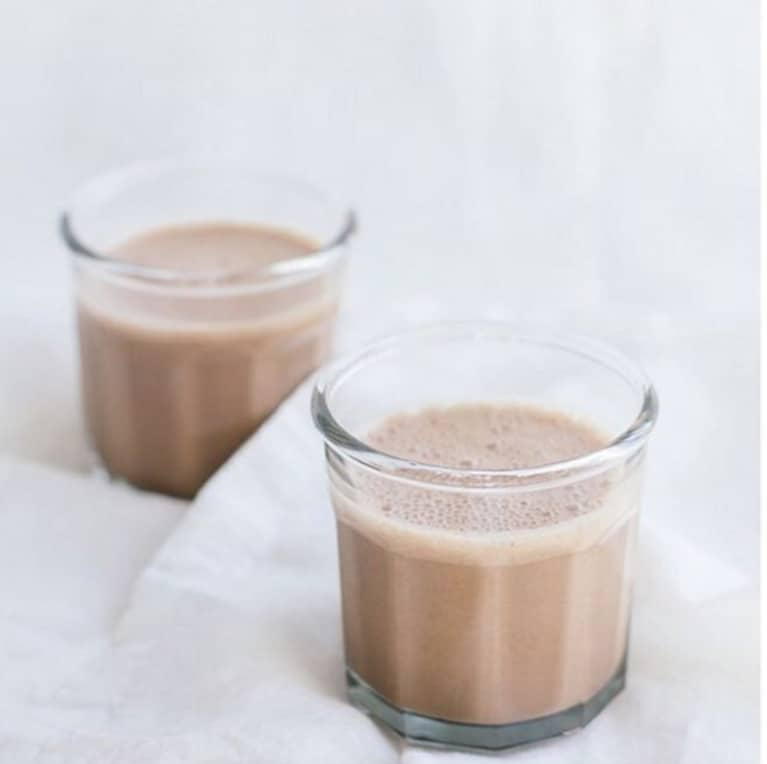 If I'm hungry, I'll have a Quick Protein Shake from the NS Society. It's a delicious combination of cocoa, maca powder, protein powder, and healthful fats from coconut milk and almond milk with a dash of cinnamon to help balance blood sugars with no afternoon slump.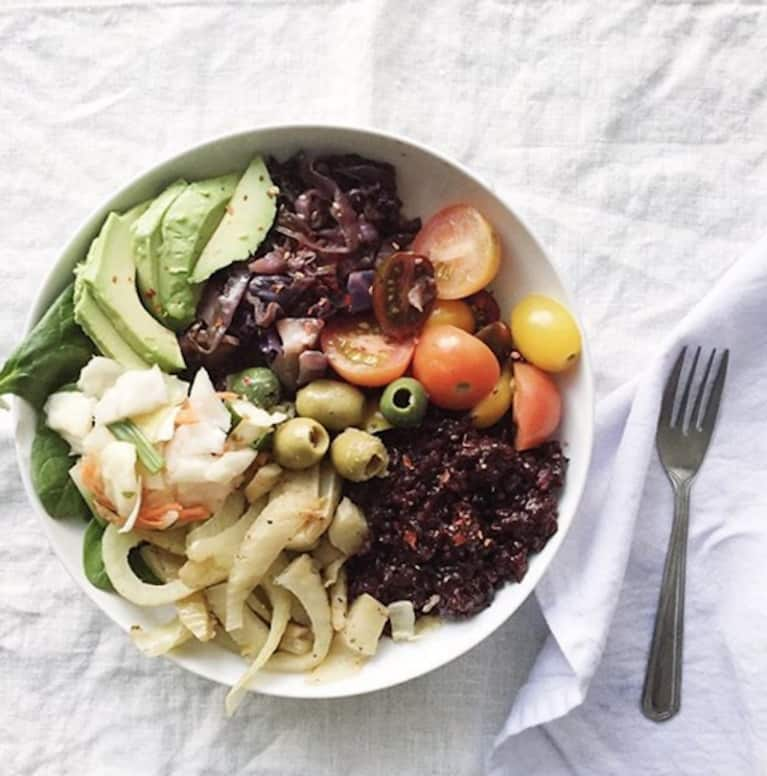 I use my meal plans from the society so it could be a stir-fry, curry, stew, leftovers from recipe testing that day, etc. In a nutshell, it's always some carbohydrate like baked sweet potatoes (which are my favorite) or quinoa/rice/millet, protein, healthful fats, fermented veggies, seaweeds (like nori or dulse), and seasonings.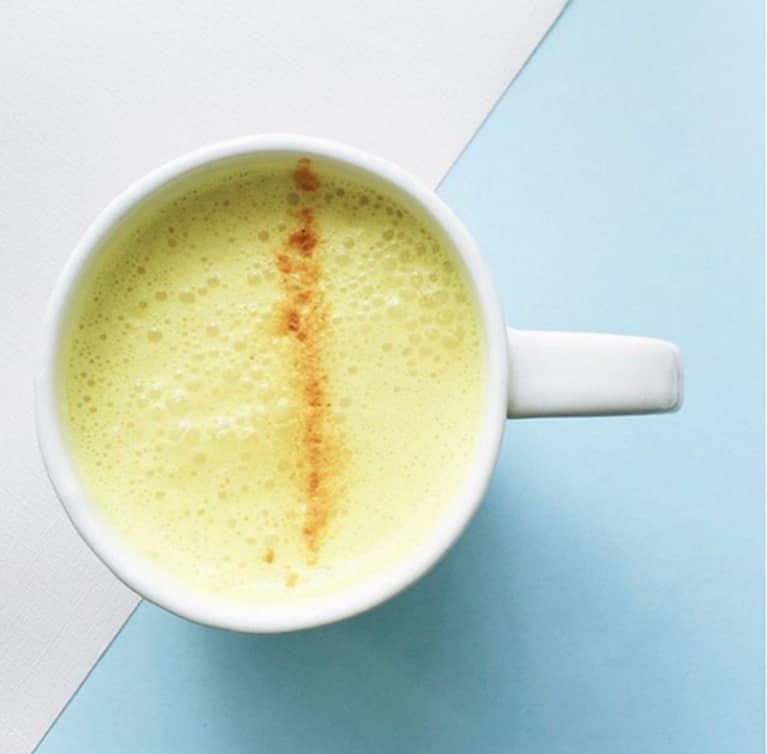 I'm typically not too hungry at this point, but if I haven't eaten enough during the day or my training was intense, I'll try to squeeze in more calories and nutrients here through fruit with almond butter, celery and cashew butter, or my coconut milk yogurt from the Nutrition Stripped Cookbook.
Oh, and turmeric milk always! It fights inflammation, is great for muscle recovery, and it's relaxing!
Enjoy exploring hundreds of free recipes on the Nutrition Stripped Blog or join us in the NS Society if you need help with meal planning. I've created a space where you'll get exclusive recipes, cooking videos, wellness guides, shopping and cooking lists, chats with the amazing community, and so much more. #nutritionstrippedsociety