Simple Ways To Detox Your Skin For Spring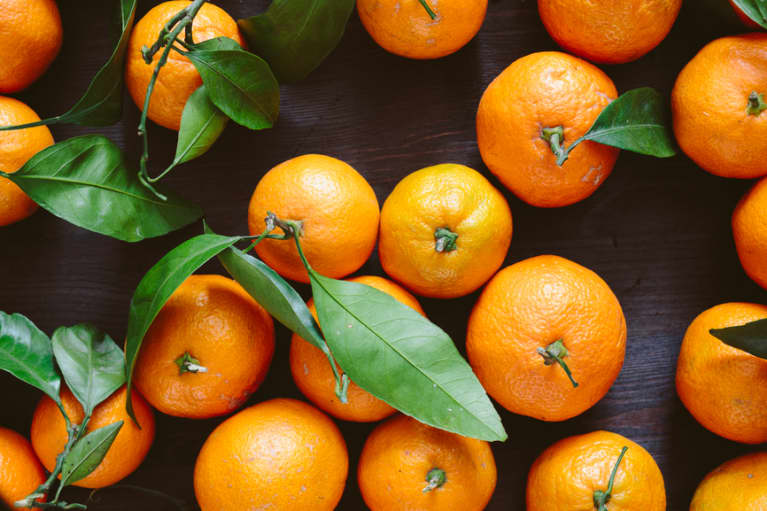 Our editors have independently chosen the products listed on this page. If you purchase something mentioned in this article, we may
earn a small commission
.
With spring here, and summer around the corner, this is the perfect time to revamp your anti-aging and skin care routine. The following tips provide a multipronged approach to jump-start your healthy changes!
1. Diet your way to better skin.
Eating a diet rich in vegetables, fruits, legumes, nuts, seeds, and whole grains while minimizing processed/prepackaged foods can improve your complexion. Diversity within these wholesome categories is great. However, the following foods have special nutrients that promote healthy skin:
Tomatoes are packed with lycopene and vitamin C, which has been found to benefit the skin in many ways: fight premature aging of the skin from chronic UV exposure, treat hyperpigmentation (darkening of areas of the skin), and increase collagen, which gives skin elasticity and fights wrinkles when collagen degrades. Organic tomato paste provides a high concentration of these skin-improving nutrients!
Berries, like blueberries and raspberries, are full of antioxidants, flavonoids, polyphenols, vitamins, and minerals, which give them anti-inflammatory properties, and the ability to prevent free radicals from aging skin.
Oranges are famously filled with vitamin C, which as explained for tomatoes, helps prevent skin aging and hyperpigmentation, and can boost collagen. High levels of antioxidants found in oranges also help to reduce skin damage caused by free radicals and can result in fewer wrinkles. Oranges also have a high water content, which may help ward off breakouts and help skin stay elastic.
Avocados are known for their healthy fats (poly- and monounsaturated fatty acids, to be exact), which can keep your skin hydrated and healthy. Those same fatty acids can help you absorb vitamins and nutrients and can protect your skin from sun damage. Components of avocados were also linked to good skin health, by promoting healing and reducing UV damage, according to various studies. Many people use avocados as a topical "cream" for skin health, too. So consider them an alternative to conventional skin care products!
Hydrate from the inside out! In addition to eating lots of vegetables and fruits, which will hydrate your skin from the inside, drinks lots of filtered water, too.
3. Get your blood pumping!
Regular exercise is great for your skin and your health. Studies have found that regular exercise not only maintains great skin but can also reverse skin aging! Regular exercise is healthy for many reasons, including flushing out toxins from your body.
4. Cleanse, moisturize, and protect your skin.
A healthy skin care routine includes regular cleansing (especially at night), moisturizing, and protection from the sun. To reduce products needed to cleanse my face, I use a wet charcoal sponge to wash my face in the mornings and after removing makeup in the evening. I moisturize right away.
Sun protection is also a must! Since there are health concerns associated with ingredients in sunscreens, finding shade, wearing hats, and avoiding the sun's most damaging times should be your first lines of defense against aging skin.
To find healthier sunscreens, consider options that contain zinc oxide and titanium dioxide, are broad-spectrum (which will guard against both UVA and UVB rays), as well as water-resistant. Avoid sunscreens that contain oxybenzone, vitamin A (AKA retinal palmitate, which may promote the formation of skin tumors and lesions), and insect repellent (use insect repellent separately since you may need to reapply sunscreen often). Lastly, use the Environmental Working Group's sunscreen guide to identify products that have a low hazard assessment.
5. Continue to detox your routine for more resilient health.
Since our chronic toxic exposures to household products are often overlooked and our skin reflects our overall health, it's important to continue to learn more about this influence on health and to continue to incorporate one detox change at a time.
Related Reads: