12 Things You Need To Know Today (March 29)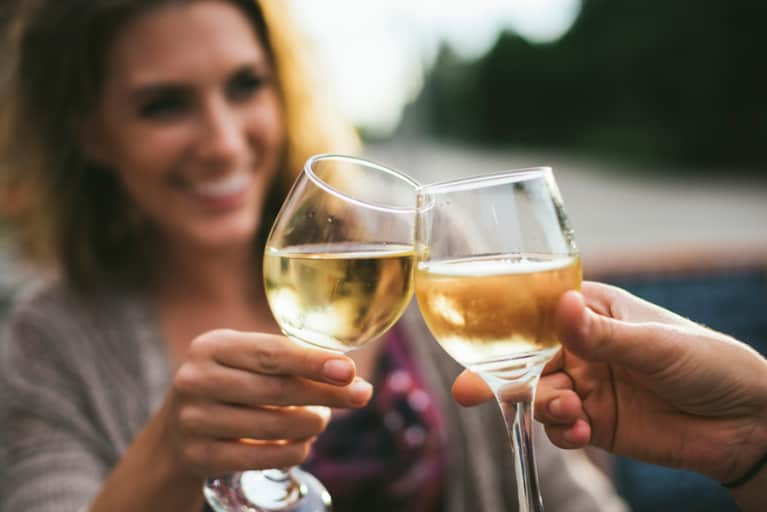 1. Nothing (including your organic wine!) is safe from Monsanto's dangerous herbicides.
A new study found that 10 different wines across California vineyards, some of which were organic, were contaminated with Glyphosate herbicides. Glyphosate is said to have adverse effects on health, and it's been deemed a probable carcinogen. (EcoWatch)
2. People who leave their jobs to care for loved ones may finally get some money.
To no one's surprise, women are disproportionately affected by the negative consequences of unpaid caregiving work. But a new bill, proposed by Senator Chris Murphy and backed by Bernie Sanders, aims to protect caregivers from social security losses that come from leaving their jobs to care for children or sick or elderly relatives. (Broadly)
3. A nutrition expert at Harvard approves of your coffee addiction.
The research scientist recently confirmed that the brew's benefits far outweigh its risks, and added that drinking up to five cups of coffee a day is totally healthy. (Science of Us)
4. Why do we close our eyes when we kiss?
According to a new study from psychologists at Royal Holloway at the University of London, it's because, subconsciously, you don't want anything visual to take away from your tactile experience. You want to feel all the feelings associated with a kiss—without any of your other senses taking away from it. (mindbodygreen)
5. Nursing moms have the green light to eat spicy foods.
It turns out that babies can benefit from their breast feeding moms eating a wide variety of flavors and healthy foods. It's likely to make children easy to feed later, because they are used to a range of tastes. (NYT)
6. Red meat is making a comeback.
Despite strong warnings that red meat might cause cancer, Americans are projected to eat 54.3 pounds of red meat this year, which is the first time in 10 years this number is on the the up compared with white meat like chicken. Cheaper prices, protein-centric diets, and an extra supply of red meat are all pushing consumers to buy more burgers. (Bloomberg)
7. This nine-year-old girl is giving us serious fitness envy.
Milla Bizzotto, from Miami, Florida, completed a 24-hour course designed for actual adult members of the U.S. Navy, in an effort to raise awareness against bullying. She has been training for nine months, five days a week for three hours a day. Just damn. (CBS Miami)
8. This new blood test could detect concussions.
Don't let a minor head injury go unnoticed. Evidence shows that concussions have more lasting effects than we thought. Researchers say a new blood test may diagnose more serious traumatic brain injuries. (TIME)
9. This cookbook is helping people recovering from eating disorders.
Written by a woman still recovering from her own eating disorder, the book explores rebuilding a holistic relationship with food through cooking and sharing it. (Broadly)
10. No need to feel guilty about eating quinoa.
When its popularity surged, many argued that it was hurting farmers in Bolivia and Peru who could no longer afford a staple food in their diet, but a new investigation found that the effects of the quinoa boom aren't as negative as we thought. (mindbodygreen)
11. In another win for renewable energy, Scotland closes its last coal power plant.
The country aims to run on 100% renewable energy by 2020, and closures like this show that it's well on its way. (Climate Progress)