12 Things You Need To Know Today (March 30)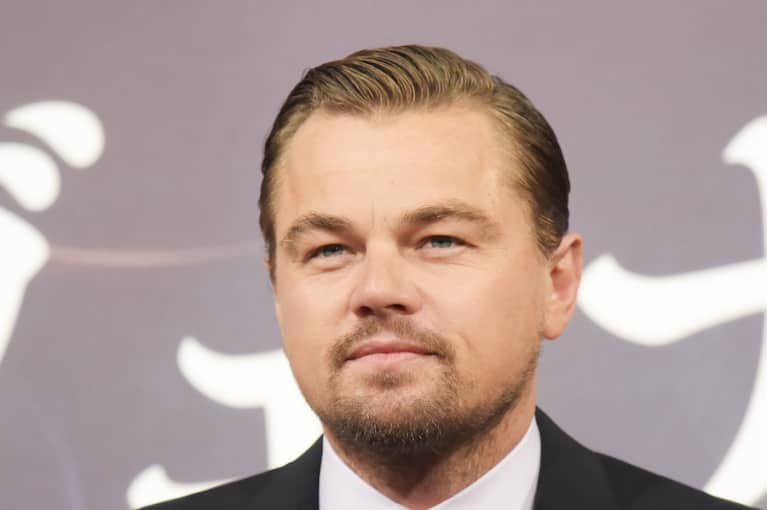 1. Leonardo DiCaprio is calling attention to the danger of palm oil.
The actor and environmentalist just returned from a visit to an Indonesian rain forest, where he studied the devastating effects of palm oil plantations on native species. (EcoWatch)
2. When it comes to recycling, the world looks to San Francisco.
Affectionately called "the Silicon Valley of recycling," the city is home to one of the globe's most efficient recycling plants. Foreign officials frequently tour the facilities to learn how to manage their own waste. (NY Times)
You can check out our new wellness guide to the city here.
3. Should terminally ill patients be encouraged to return home to die?
That's the question a group of Japanese researchers just tackled. Their study found that patients who died at home actually lived longer, on average, than those who received palliative care in a hospital. (Science of Us)
4. Lululemon just opened its first U.S. innovation lab in NYC.
Like its Vancouver counterpart, this lab will be a "hyperlocal" space that addresses the specific needs of its host city. The NYC hub's team of creatives will work to design activewear that can withstand long commutes. (Lululemon)
5. Acupuncture can ease hot flashes in women with breast cancer.
Hot flashes tend to be more severe and last longer in women who are battling breast cancer. Now, a new study suggests that acupuncture can be an effective natural treatment and can help improve quality of life. (Reuters)
6. In not-so-great Arctic news: Sea ice levels are at a record low.
This winter, sea ice covered 5,000 square miles less than last year and hit its lowest levels in 37 years. Warmer temps could be due to a combination of both global warming and El Niño. (Scientific American)
7. Kids in the U.K. are spending less time outside than prisoners.
A survey of parents revealed that a majority of children were spending less than an hour of time outside a day (the minimum required for inmates), with 20 percent not spending any time outdoors on a regular basis. (TIME)
8. Prison Break star Wentworth Miller responds to cyberbullies with a touching message about his struggle with depression.
After seeing pictures of himself from 2010, during a dark period of his life, being mocked online, Miller posted the photo on his own Facebook page with a description of his personal struggles, closing with an exhortation to readers: "If you or someone you know is struggling, help is available. Reach out. Text. Send an email. Pick up the phone. Someone cares. They're waiting to hear from you." (Facebook)
9. California is raising the minimum wage to $15.
"America's most populous and economically powerful state will boost wages for millions of workers as part of a deal struck by state lawmakers." (Buzzfeed)
10. There is now a computer designed to mimic the way the human brain works.
With 16 microprocessors and 5.4 billion transistors that constitute a network of 1 million simulated neurons, it's the very first of its kind. The U.S. government lab will begin testing it on Thursday, and IBM is joining companies like Qualcomm Inc. and Microsoft Corp. in devising specialized chips designed to speed up some complex computational tasks. (WSJ)
11. The recovery of struggling fisheries would cause the global fish population to double by 2050.
Three billion people worldwide rely on seafood as a key source of protein, and improving fishing practices today could play a major role in making sure they have enough food in the future. (Science Newsline)
12. This new mapping project is the coolest thing you'll see all day.