The New Ingredient You Have To Try In Your Green Juice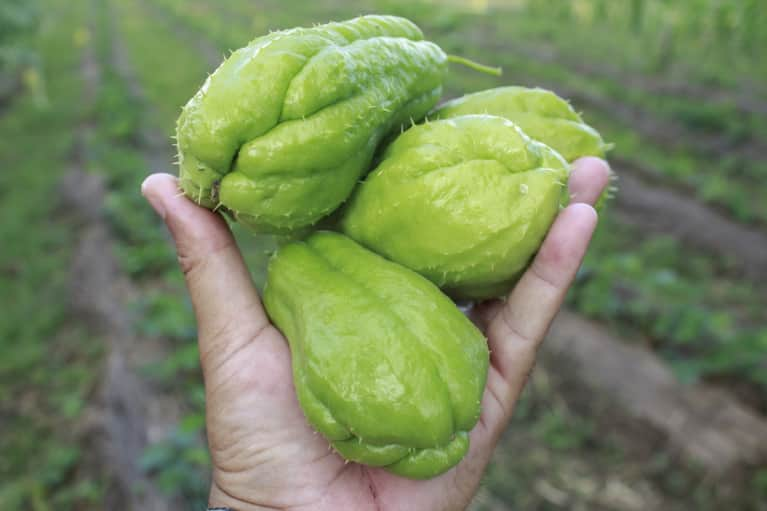 I want to introduce you to a new ingredient for your future green juices: chayote squash.
Chayote is a very popular ingredient on Mexican and Latin cuisine, but not a lot of people outside Mexico or Latin countries are familiar with it.
I was born and lived in Mexico for almost all my life, so I'm very familiar with this vegetable and I love incorporating it into different dishes. Its soft texture makes it ideal to use in a variety of different dishes without any need to cook it.
I love making salads with chayote by simply slicing and tossing it with an avocado-based blended salad dressing.
You can find this vegetable in almost every supermarket or farmers market across the Southern United States. (Or you could try growing your own!)
Aside from its versatility, it's very rich in nutrients. Chayote is very low in calories and high in fiber, making it ideal to help you lose or maintain weight. Chayote squash could also help eliminate retained liquids and reduce inflammation.
The next time you are preparing your green juice, try adding chayote squash. Check out my recipe below.
Chayote Squash Green Juice
4 chard leaves
1 apple
1 lemon
1 cucumber
1 chayote squash
Preparation
Add everything to your juice extractor and enjoy.