13 Things You Need To Know Today (March 25)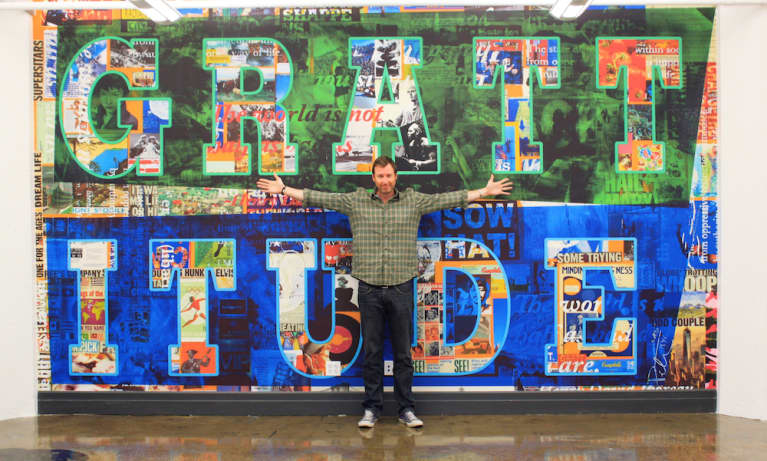 1. mbg made a cameo on Goop.
Our founder and CEO Jason Wachob shared his routine on Gwyneth's site, along with a guide to his favorite healthy spots in Brooklyn, Manhattan, Los Angeles, San Francisco, Miami, and Wynwood.(Goop)
2. This supermarket is growing veggies on the spot.
German company Infarm has developed technology for greenhouses that can be scaled down to fit into small spaces. Their latest design replaced the produce section of a Berlin market. (Fast CoExist)
3. North Carolina passes anti-LGBT bill over transgender bathroom fears.
The sweeping law overturns gay and transgender protections at the local level and requires students to use restrooms that correspond to the sex listed on their birth certificates. Lawmakers said the measure protects women and kids from the "security risk of a sexual predator," but gay rights groups called it the most extreme anti-LGBT bill in the country. (Washington Post)
4. Your kid could get sent to the principal for saying "namaste."
Administrators at Bullard Elementary School in Kennesaw, Georgia, implemented yoga and other mindfulness practices in the classroom to reduce students' stress, but they received an onslaught of complaints from parents who felt they were promoting non-Christian beliefs by "allowing this Far East mystical religion with crystals and chants to be practiced under the guise of stress release meditation." (Washington Post)
5. Buildings of the future will be powered by tomatoes.
OK, maybe not. But scientists do think they've found a way to generate a "particularly powerful" electrical current out of tomato waste. (Grub Street)
6. A new proposal aims to fight diabetes.
The Obama administration plans to expand Medicare in order to offer diabetes-prevention programs to millions of at-risk Americans. The program would pay for counselors to coach those with pre-diabetes about healthier eating, exercise, and other ways to prevent type 2 diabetes. (NY Times)
7. This is the perfect meditation app for people who love dropping F-bombs.
With a healthy serving of your favorite four-letter words, the H*nest Meditation app comfortingly confirms how we really feel when we try to meditate. It delivers "peaceful meditation with a pinch of salty language" at your choice of 2-, 5-, 10-, and 15-minute intervals. Think: "Breathe in strength; breathe out bullshit." (mindbodygreen)
8. Parents who sleep poorly might think their kids do, too.
A new study in Pediatrics finds that moms and dads with sleep problems frequently reported that their children also had sleeping difficulties—even though sleep trackers suggested otherwise. That's significant, since the diagnosis and treatment of kids' sleep issues is often based on reports by parents. (NPR)
9. More women are giving birth outside of the hospital.
New research shows that almost 60,000 babies were born either at home or in a birth center in 2014. That's 1.5 percent of all deliveries, which although small, is up from less than 1 percent in 2004. (HealthDay)
10. LGB Brits are at a much higher risk of mental health problems.
A meta-analysis of studies in BMC Psychology found that "depression, anxiety, and other common mental health problems are nearly twice as common among LGB people as among the rest of the population" in Britain. (BuzzFeed)
11. Blondes not only have more fun—they have more brains, too.
For some reason, researchers at Ohio State University felt it was necessary to test the "dumb blonde" theory. And—no surprise here—they found that blondes aren't any dumber than brunettes, redheads, or the raven-haired. They were actually more likely to be in the highest IQ category than those with other hair colors. (mindbodygreen)
12. One fruit juice can contain an entire day's worth of sugar.
A British study analyzed fruit juices and smoothies marketed to kids and found that almost half had a full day's worth of the recommended maximum amount of sugar. (In the U.K., it's about 5 teaspoons for kids.) That amount didn't include natural sugars, only the sugar that was added by the manufacturers, like fructose or syrups. (TIME)
13. Swimwear can be sustainable and adorable at the same time.
Sustainable brand Giejo has teamed up with Madewell to create a capsule collection of mix-and-match separates and one-piece swimsuits that love the earth as much as we do. (The Cut)