14 Things You Need To Know Today (March 24)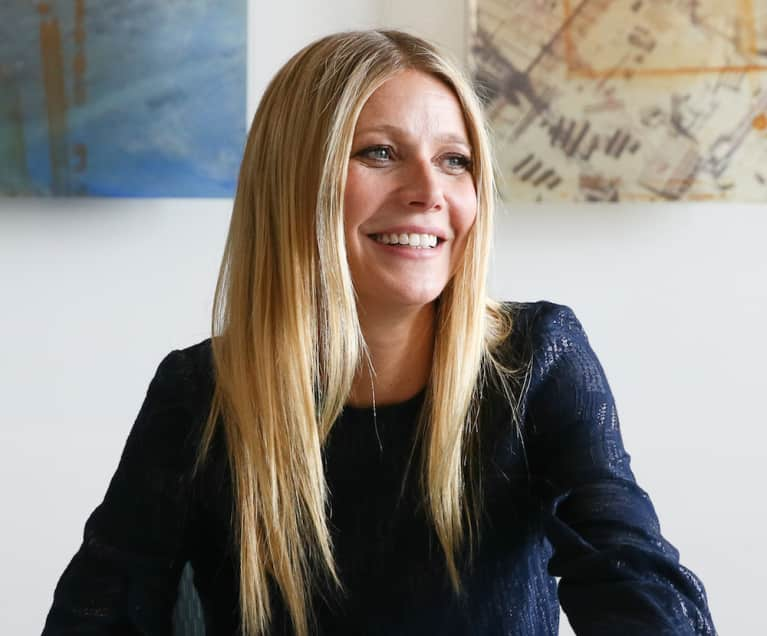 1. Gwyneth Paltrow revealed her beauty routine.
2. Here are the jobs with the highest (and lowest) gender pay gaps.
Glassdoor recently revealed that women are paid, on average, five cents less on the dollar than men in the same position. Unsurprising. Event coordinators have the smallest gender wage gap, while computer scientists have the largest. (Bloomberg Business)
3. The CDC suggests physicians take a new approach to drug testing.
As part of a new plan to combat drug overdoses, the agency says that marijuana should no longer be considered an "illicit substance" when it comes to drug testing. (Mashable)
4. How does the Japanese diet affect longevity?
It found that people who closely follow a Japanese diet rich in fruit, vegetables, and fish had a 15 percent lower mortality rate, due in large part to a reduction in death from heart disease. (TIME)
5. At last, there's a body-positive underwear campaign for men.
Aerie, the underwear brand known for its #AerieReal, its anti-Photoshop campaign, has just launched #AerieMAN. The new campaign, which promotes the upcoming release of a men's line, is finally bringing men into the body image conversation. (mindbodygreen)
6. A shocking 3 percent of Americans live a healthy lifestyle.
Do you eat a healthy diet, exercise moderately, avoid smoking, and keep body fat under control? If so, you're among the just 2.7 percent of Americans who have healthy lifestyle habits, according to a new study. (U.S. News & World Report)
7. These images depict the California drought in a whole new way.
Nature photographer Thomas Heinser captured the dryness of California's landscapes with a series of hauntingly beautiful aerial shots. (Fast CoExist)
8. New York bans smokeless tobacco for Yankees and Mets.
No more chewing and spitting on the pitcher's mound. The New York City Council announced its approval of a bill that will ban consumption of smokeless tobacco at Yankees Stadium and Citi Field, but it's unclear how it will be enforced. (Washington Post)
9. Could getting more sun help you live longer?
A new study published in the Journal of Internal Medicine found that people who get more sun tend to live longer—despite the increased risk for skin cancer—possibly because of a little additional vitamin D. (Science Daily)
10. Common household chemicals could be contributing to female infertility.
Phthalates and DDE, hormone-disrupting chemicals, can be found in plastics, pesticides, and makeup. Researchers have estimated that the problems caused by these two chemicals alone—such as fibroids and endometriosis—could cost the European Union at least 1.41 billion euros a year, or the U.S. equivalent of about $1.58 billion. (CNN)
11. Stress before pregnancy could lower a baby's birth weight.
A new study finds that women who experience abnormal stress hormone levels before becoming pregnant are more likely to deliver babies who weigh less at birth. The researchers recommend assessing stress levels before trying to conceive. (HealthDay)
12. Prince Harry's latest feminist speech is just one more reason to love him.
At the Nepal Girl Summit in Kathmandu, the royal said, "While the unique challenges faced by girls is not a topic I have spoken much about in the past, I think it's important to acknowledge something that has become obvious to me and is already known to everyone in this room: There are way too many obstacles between girls and the opportunities they deserve." (The Cut)
13. Want to amp up your workout? Eat chocolate.
According to a new study of sports nutrition, a little dark chocolate may be exactly what you need before you embark on that crack-of-dawn run. Just like another recent study said about coffee, it can actually improve athletic endurance. (mindbodygreen)
14. Alzheimer's disease affects women worse than men.
A new meta-analysis suggests that women with Alzheimer's experience more dramatic declines in cognitive and memory skills than men, even at the same stage of the disease. While researchers aren't yet sure why, they believe that a drop in estrogen levels after menopause might affect how the disease develops. It could also be due to genetic influences or may be because men are more likely to work, which could mean greater cognitive reserve. (The Independent)