At Last, There's A Body-Positive Underwear Campaign For Men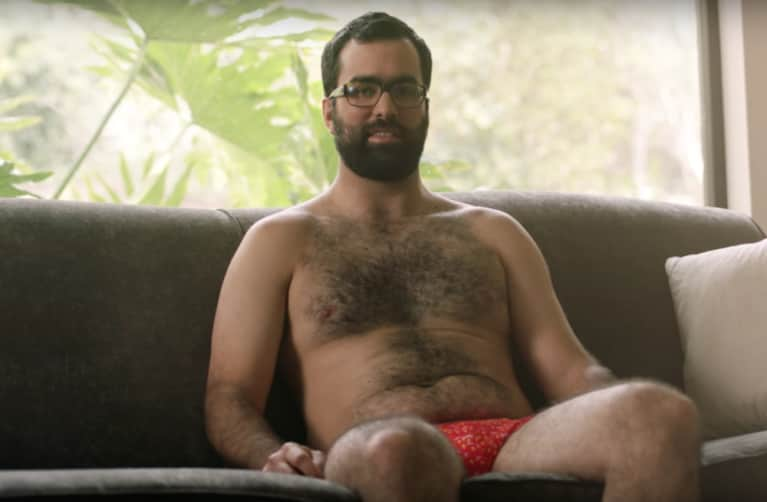 March 23, 2016 — 20:19 PM
Aerie, the underwear brand known for its #AerieReal, its anti-Photoshop campaign, has just launched #AerieMAN. The new campaign, which promotes the upcoming release of a mens line, is finally bringing men into the body image conversation.
Move over, Calvin Klein.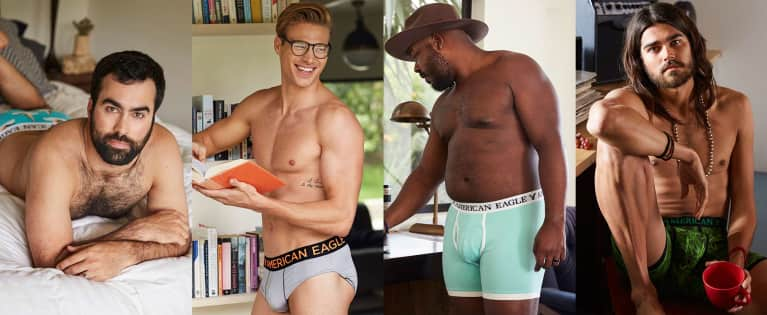 As the body-positive movement continues to make big strides for women, men are, for the most part, being left behind. We're seeing more and more female body diversity in ads and magazines—Ashley Graham was featured in five magazines just this month—but plus-size male models are a rare sighting.
You might be thinking, Well, yeah, because men don't worry about their bodies the way women do. But, in reality, one in four individuals with an eating disorder is male, according to the National Association for Males with Eating Disorders. Body dysmorphic disorder in men is rampant but rarely spoken about.
Cue Devon, Doug, Matt and Kelvin—four diverse men and the stars of #AerieMAN's video campaign—who say, "The real you is sexy."
"I don't mind that I won't be retouched," Matt says in the video. "I feel that everyone should be comfortable in their own skin."
Sure, we've seen some progress for men in the body-positive movement. Last year, Dressmann had a similar idea with their #JustTheWayYouAre campaign and Target introduced its first plus-size male model Zach Miko. More recently, Nickolay Lamm—the creator of the "realistic Barbie"—created a realistic Ken, and IMG Models finally launched a new division specifically for plus-size men.
But this is the first time we're seeing a mainstream brand so aggressively promote men who, you know, don't have washboard abs. The models even have ... wait for it ... body hair.
We're happy to see men of different shapes and sizes—from all different angles—sit, dance, read, do yoga, and even take out the trash, in just their little tighty-whities. Because nothing's sexier than confidence.