The Sneaky Thought Pattern That's Been Holding You Back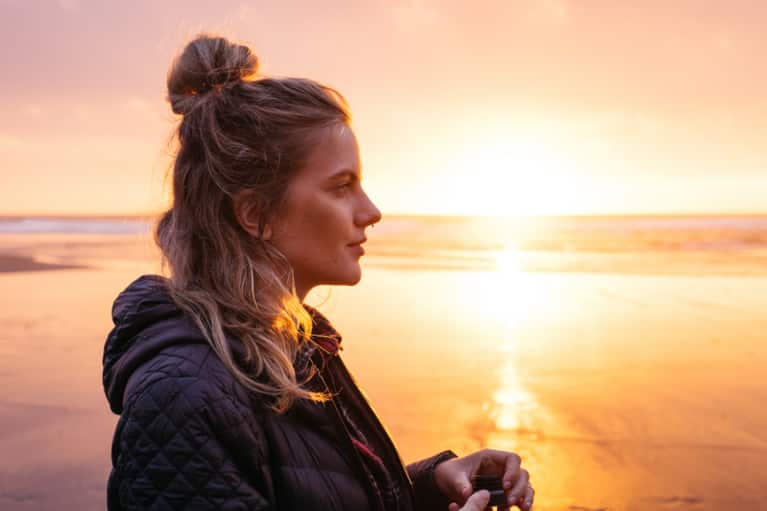 Our minds really love to time travel. We often leave the present moment and drift away to "someday."
Now, I'm all for envisioning a desirable future. I love dreaming up amazing things I can co-create and imagining the fantastic experiences I will have. It's fun—and a much better use of the imagination than worry.
But "someday thinking" can get us into trouble. Here are three common ways it might be holding you back:
1. Engaging in "when ___, then ___" thinking continually affirms a false belief that an external source or outcome is the answer.
This might sound like any of the following, or something else entirely:
When I fall in love and have a great relationship, then I'll be happy.
When I make more money, then I'll feel secure.
When I lose 5 pounds, then I'll be confident.
When I get out of this job I hate, then I will be fulfilled.
The feeling or experience you are seeking is an inside job that you can have TODAY. You do not have to wait for someday to feel the way you want to feel. Putting an expectation on something in the future creates suffering today.
2. Obsessing about everything you want to have someday robs you of the beauty of this day.
Right now—in this exact moment—you have so much. If you're not grateful for where you are today, it will be more challenging to get where you want to go tomorrow.
Your intuition is only clear in the now. Crystallized direction does not come from someday thinking. Dedicate yourself to being present.
3. Someday thinking is a stalling tactic.
You want to do certain things. You know they would be good for you. But you're not doing them. Someday, you'll write that book. Someday, you'll leave the job you hate. Someday, you'll forgive that person. Someday, you'll go to the gym.
Please stop procrastinating when it comes to doing the things that feed your mind, body, and soul. Life is too short to put your dreams on layaway.
Today is the best day to stop saying, "Someday, I will _____" and start saying, "Right now, I will _______."
Let us know how someday thinking has held you back and how you're recommitting to living fully today.
Related reads: