Why Health Resolutions Fail + How To Get Back On Track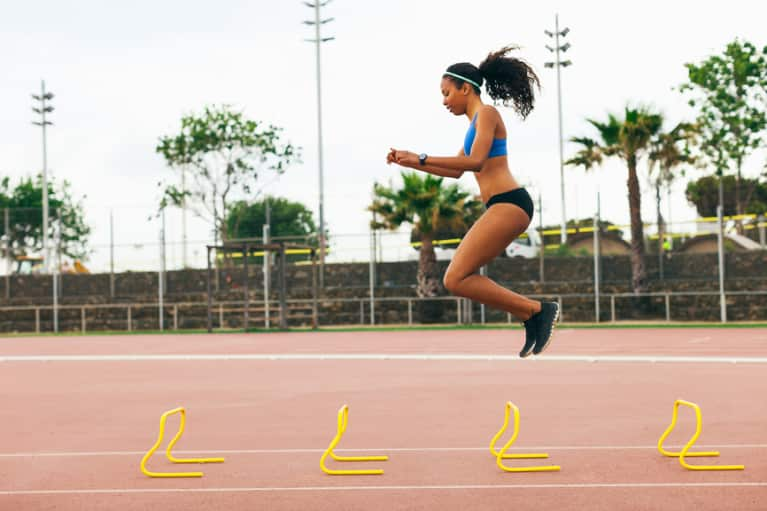 Forbes reported that 80 percent of all New Year's resolutions fail after approximately six weeks.
So why is that?
Over the past eight years of being a transformational coach, this question has fascinated me. I have explored many tools and processes to help my students (and myself!) make New Year's resolutions that stick.
Here are four ways to reboot your resolutions so you can reach your 2016 goals and dreams:
Have people whom you trust hold you accountable.
1. Understand the "why" that drives you.
We often use resolutions as a chance to try to become the person we think others want us to be. Make sure your 2016 goals are yours and yours alone by taking some time to journal and meditate 10 minutes a day. Ask yourself, "What do I really want?" or "If I could pause my life for 1 year and no one knew I was gone I would…"
2. Know the creative process.
Understand that success doesn't happen overnight, and reaching your goals is a six-stage process.
Stage 1: Inspiration Think of a great idea (aka your resolution) .
Stage 2: Frustration Things don't go as planned and self-doubt and procrastination will eventually kick in. Knowing that this is part of the processes makes it a lot less frustrating. During this stage, simply let go of the expectation of HOW you thought it was all going to work out, but hold onto your goal. Allow yourself to open up and trust that there is another possible solution. There are millions of ways to bring a goal to fruition … not just one!
Stage 3: Incubation You've struggled with your goal, and it's time to put it on the back burner and let it simmer.
Stage 4: Strategize Find someone to brainstorm with about how to make your dream a reality.
Stage 5: Illumination This is when you figure out how to realize your goal and you catapult over the brick wall of frustration. By this point, you're well on your way.
Stage 6: Verification Your goal becomes a reality!
Create an action plan that prioritizes measurable results: the how, the what, the when. For example if you want to write a book, the "what" is to write a book, the "how" is to get up early and write one hour a day before work, the "when" is the deadline that the first draft of your manuscript should be finished.
You then can plug these action steps into your planner or phone calendar, and set reminders to keep you on track. At the beginning of each week, create a new plan of action to keep the momentum going.
4. Remember that accountability is key.
Whether you and a friend email each other your weekly goals or you join a larger coaching group, make sure you surround yourself with others who want you to succeed. If you keep your goals and resolutions inside your head, no one is watching to see if you do them or not! Have people who you trust hold you accountable.