Q & A with Anne Marie Kramer: On Yoga & Inspiration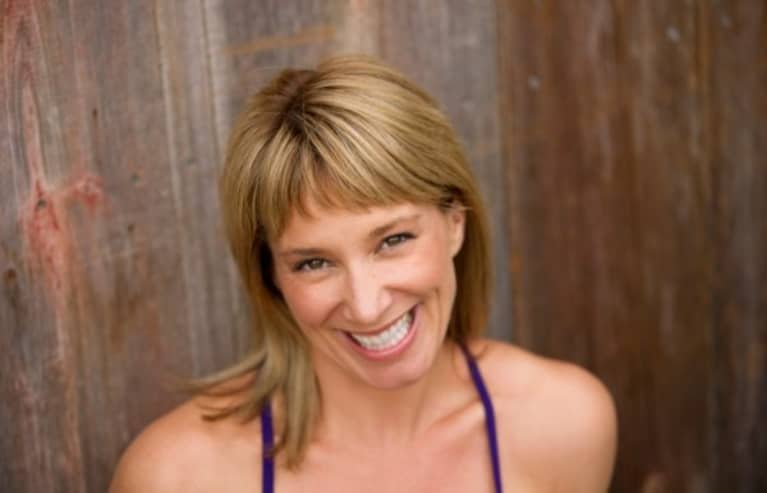 Anne Marie Kramer been promoting healthy living through yoga, training, and education for over 18 years. She has a degree in Exercise Physiology and her fun and physical style of ZUDA Vinyasa yoga has already made a mark on the yoga community.
Anne Marie talks to us about her early yoga days, challenges, inspiration and more.
MBG: How/why did you first come to yoga?
AMK: I initially came to yoga for cross training, I used to leave savasana early to go on a 5 mile run. It was the physicality that I came for. It took a year and half before I could open my ears to hear the messages about the mind, body and spirit.
How would you describe your style of teaching?
Empowering students is my inspiration for teaching; guiding students into their body so they can make the choices that are healing for themselves. The classes I teach are athletic, strong and always have the breath as the most important element, then linking with movement and powerful music to tap into the prana of life. I use all these elements to uncover the most important lesson of yoga, unconditional love.
Who has inspired your teaching?
Jonny Kest is my main inspiration; he is my teacher, my source of love. Another source is teaching teacher training, watching people grow and open their heart is humbling. I am always questioning, "who is the teacher and who is the student?"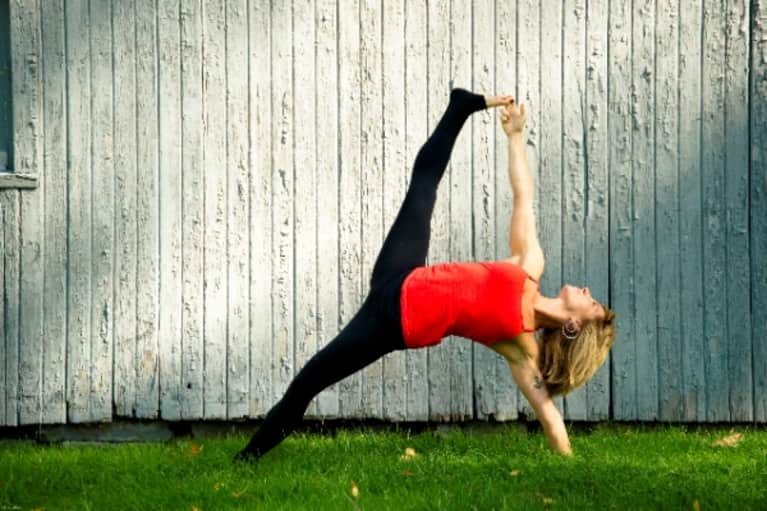 How was your practice evolved? What do you struggle with? What's easy?
My practice has evolved to a place of kindness for myself both on and off the mat. I spent so many years abusing myself. I still struggle with feeling like what ever I do is not enough, that I am enough. What comes easy for me is the physical practice, the asana.
Any tips for beginners?
My tip for beginners is this: TRUST YOURSELF! Don't let anyone tell you that there is a right way to do yoga, try many styles and many teachers and when you fall in love, you have found your home.
What does yoga mean to you?
To live fully alive and experience all of life the good, the bad and ugly.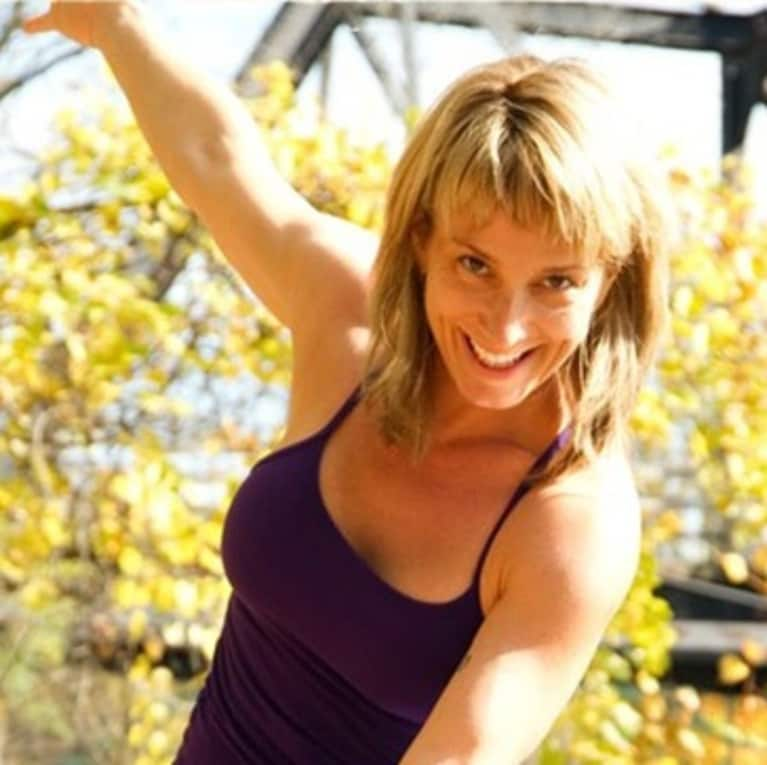 What are working on? What's next
I am creating leaders and growing Zuda Yoga in order to create careers for people. I am so fortunate to live yoga everyday and I want that for others. There are so many people who still have to work full time, then go and teach yoga. I am inspired to offer people opportunities to work in the field they love. What is next? More studios equals more opportunities for others and more communities for students and ultimately more LOVE in the world.
For more on Anne Marie: