14 Things You Need To Know Today (March 23)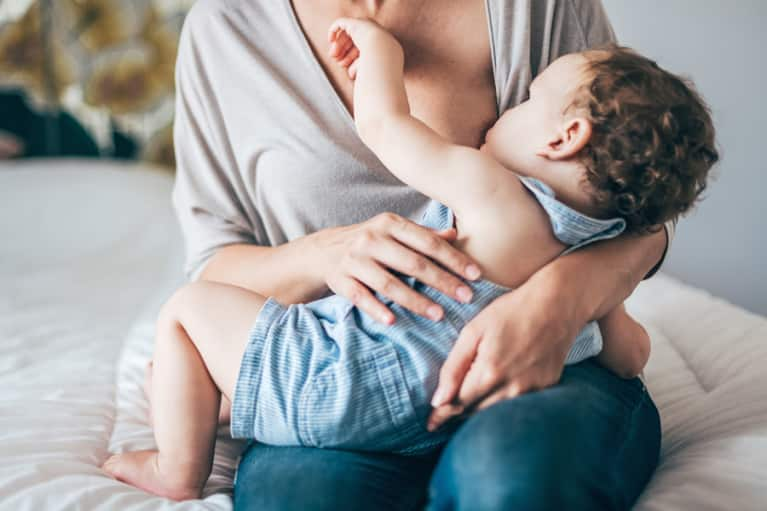 1. Paid maternity leave = better breastfeeding.
... to absolutely no one's surprise. A new study found that having 12 weeks of paid leave made it three times more likely for a mother to start breastfeeding her newborn and twice as likely to still be doing so six months later. Meanwhile, in the U.S., we still have no paid parental-leave policy. (The Cut)
2. FDA announces stronger warnings for opioid painkillers.
The CDC recently released guidelines for opioid use, and now the FDA has announced labeling changes that will add stronger warnings about the risks of abuse and death to prescription opioids like oxycodone, hydrocodone, and morphine. (FDA)
3. South Florida is battling raised sea levels due to global warming.
Miami Beach is leading the way by spending big—like $400 million big—to keep their economy afloat. Even the most conservative scientists anticipate a sea-level rise of at least 2 feet by 2060. (Politico)
4. A 14-year-old just achieved the hardest boulder climb ever done by a woman.
During a spring break trip to Japan, climbing prodigy Ashima Shiraishi climbed a boulder with a difficulty rating of V15—about the current limit of climbing difficulty. She's now being called the best rock climber in the world. (National Geographic)
5. This may be why you're not enjoying your free time.
According to a series of 13 studies, attaching a specific date and time to recreational activities made them less enjoyable. So, stop penciling in that 5 p.m. happy hour. Just let it happen when it happens. (TIME)
6. Armani is going furless.
Animal welfare activists, rejoice: Armani—a major PETA target—just announced plans to go entirely fur-free, starting with the fall 2016 season, in an agreement with the Humane Society of the United States and the Fur Free Alliance. (Racked)
7. Starbucks will start donating leftovers to people who need them.
Within the next year, the chain will give all unsold ready-to-eat-meals to food banks through a partnership with Feeding America. (Refinery29)
8. Don't just chew your food—listen to it.
In a new study, researchers identified "the crunch effect"—the concept that people tend to eat less when they're more aware of noises as they chew. Researchers say that sound is the "forgotten food sense" and recommend turning off loud noises and tuning into the sound of your chewing as another way to practice mindful eating. (TIME)
9. Turns out, moderate drinking isn't actually all that good for you.
It's widely believed that drinking some alcohol helps people live longer, but a new study says otherwise. In a large meta-analysis, researchers found no benefit overall, after looking at 87 previous studies and determining that almost all of them had major flaws. For example, the research hadn't accounted for the fact that moderate drinkers already tend to be more socially advantaged, educated, and affluent. They also pointed out that people in poor health tend to quit drinking, which can skew the results. (NPR)
10. Tyra Banks shares her hack for mindful technology.
At Marie Claire's Power Trip conference, the supermodel and businesswoman explained that she took email off her phone to simplify her life as a new mom. "I have to say that maternity leave has quieted me," she said. (The Cut)
11. Could social media be making young adults depressed?
The findings from new research on this could guide clinical and public health interventions to tackle depression, which is forecast to become the leading cause of disability in high-income countries by 2030. (Science Daily)
12. Minors in Maine could have access to medical marijuana soon.
The bill, expanding the state's medical marijuana legislation to children, is intended to allow "people in serious pain, and families in agony, to have an option," said Rep. Matt Ritter. It was just approved by a legislative committee. (Hartford Courant)
13. It's time to stop exercising, guys.
Well, probably not, 'cause it's definitely good for your mental health, but new research suggests that exercise can actually slow down your metabolism. Whaaat? (The Atlantic)
14. Scientists are working to create fitness trackers for those with disabilities.
Engineers at the University of Pittsburgh are working to develop technology that can help people who are mobility-impaired and wheelchair-bound track exercise expenditures. (Fast CoExist)