14 Things You Need To Know Today (March 22)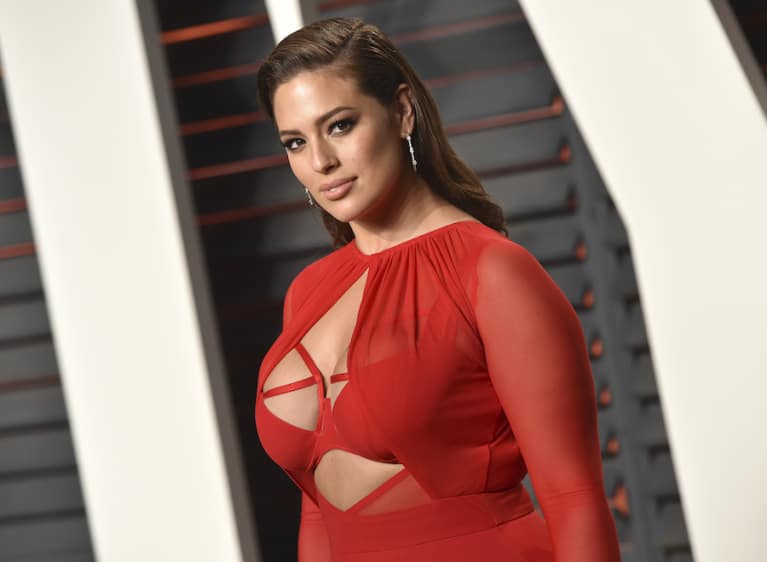 1. Ashley Graham is featured in FIVE beauty magazines this month.
Magazines are finally stepping up to the plate when it comes to body diversity. "Dreams do come true! I'm featured in five magazines this month," Graham, a full-figured model, captioned an Instagram showing off her spreads, which include Sports Illustrated and Glamour. "Make sure to grab your copies #beautybeyondsize." (Instagram)
2. How does a double mastectomy affect a woman's life?
Doctors are concerned, as they say the operation does not improve the chances of survival. A new study, based on surveys of thousands of women, suggests women who have double mastectomies also do not benefit from a big improvement in quality of life afterward. (NY Times)
3. Amy Schumer left a $1,000 tip on a $77 bill.
Schumer tweeted in response to an inquiry from a CBS New York reporter that massive tips are how she shows "lots of love to [her] fellow bartenders and artists." (Gothamist)
4. Omega-3 fatty acids can benefit people with depression.
While previous research has documented the mental health benefits of omega-3 fatty acids, a new meta-analysis also shows that high-dose supplements can have an impact. The benefits were especially pronounced in people who were already on antidepressants. (MedicalDaily)
5. Storks in Portugal have quit migrating.
It is likely due to the growing number of landfill sites giving the birds plenty of junk food to dine on. (BCC)
6. Eating less meat could help fight global warming.
A new report suggests that a widespread switch to vegetarianism would cut food-related greenhouse gas emissions by 63 percent—not to mention make people healthier. (The Guardian)
7. The NFL wants to hire more female execs.
The league is expanding the "Rooney Rule," which has helped diversify its front office and coaching jobs, to include women. Announced at the NFL's first women's career development symposium, it will guarantee women a chance to interview for executive positions at the league office. (AP)
8. More people are biting into the 3-D printing craze.
Literally. College student Amos Dudley used the technology to print himself a customized retainer, saving thousands of dollars in orthodontist bills in the process. (Fast CoExist)
9. Free tampons: coming to a restroom near you?
Today, NYC Council members are introducing proposals for free tampons and pads in city public school restrooms, homeless shelters, and correctional facilities, joining a growing national movement to improve access to feminine products. (NY Times)
10. Baltimore is using new technology to bring healthy options to food deserts.
The Baltimarket program is working to set up "virtual supermarkets" in apartments, libraries, and senior homes, to help community members order fresh food online. (Fast CoExist)
11. Selfies could be aging your skin.
UK blogger Mehreen Baig, 26, who takes at least 50 selfies a day, was shocked to find out from a cosmetic dermatologist that light from her cellphone is aging her prematurely. She learned that the blue light our screens emit—known as High Energy Visible light (HEV)—can be just as harmful to skin as UVA and UVB light and was the direct cause of the appearance of freckles and brown spots on her face. (Daily Mail)
12. Chipotle is giving away free guacamole.
It's been working really hard to win us back. Now, the fast casual chain is not just giving away burritos, it's also offering free chips and guac. All you have to do is play Guac Hunter, an online "spot the difference" game. (Fast Casual)
13. Good news for electric car owners in NYC.
A new proposed legislation calls for 35 electric vehicle charging stations to be installed across all five boroughs. (NY Daily News)
14. A massive coral exodus shows the threat global warming plays on natural habitats.
Divers and scientists just discovered an area of the Great Barrier Reef that has lost nearly 50 percent of its coral cover due to rising ocean temperatures. You can watch a video about it below from the WWF. (National Geographic)