6 Steps To Create A Simple Home Yoga Practice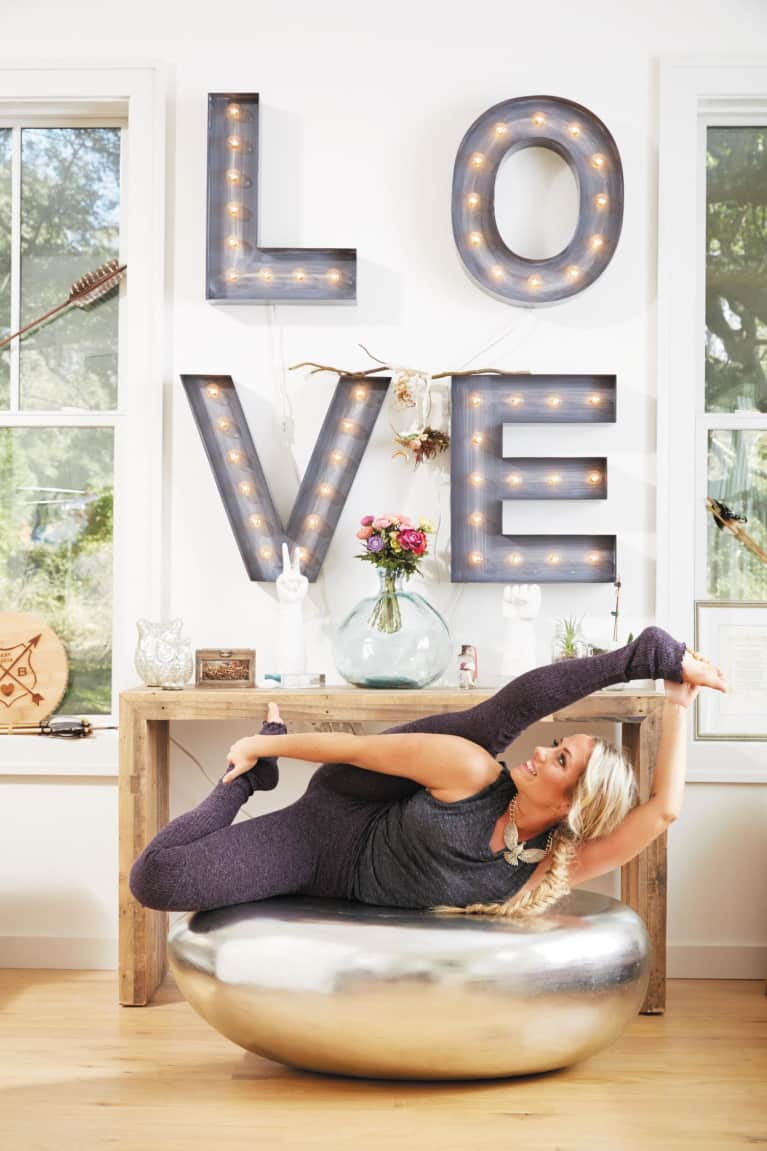 Our editors have independently chosen the products listed on this page. If you purchase something mentioned in this article, we may
earn a small commission
.
I've been lucky to teach yoga for more than 10 years. Yoga is nothing short of magic. I compare teaching yoga to blowing empowering pixie dust into people's hearts and minds. People are completely transformed by this practice.
Yoga affects the way people think, move, eat, and interact. Everyone comes in with a set of limiting beliefs about what their body is capable of achieving. With mindful application of theory, dedication to the practice, and a big dose of support from the teacher, they succeed.
So what are you waiting for? Use these six simple tips to start an at-home yoga practice. It's easier than you think!
1. Create a sacred space.
This can be a small unused room, a corner of your bedroom, a spot in your living room, or even a place outside on your deck (weather permitting). All you need is a space free from distractions and large enough for you to place your yoga mat and reach your arms wide and overhead.
Light some candles, burn some sage or incense, play music that soothes or motivates you, and put on clothing that makes you feel good. Creating an altar can also help to focus your intention and energy.
Try to practice at the same time every day. Drop what you're doing and remind yourself that this small amount of time will improve the entire rest of your day. Notice how establishing this routine affects your mood and physicality. It's worth it.
4. Create a buddy system.
I used to live in central Florida with very little access to yoga, so I had a yoga date at my house with a friend twice a week. We made it sacred and kept each other accountable.
5. Commit to completing your practice.
Determine how much time you want to dedicate—five, ten, twenty minutes—and then stay on the mat for that amount of time. Whether you have a sequence to follow or prefer to move in an organic, flowy way, let your practice take over for that set time.
6. Don't think—just practice.
Don't pin yourself down to thinking only one style or duration qualifies as a proper practice. There will be days when you are strong like a bull and other days when you'll mew like the runt of the litter. By now, you know that one of those days is no better than the others.
Related reads:th