Meditating Before You Exercise Could Help You Fight Depression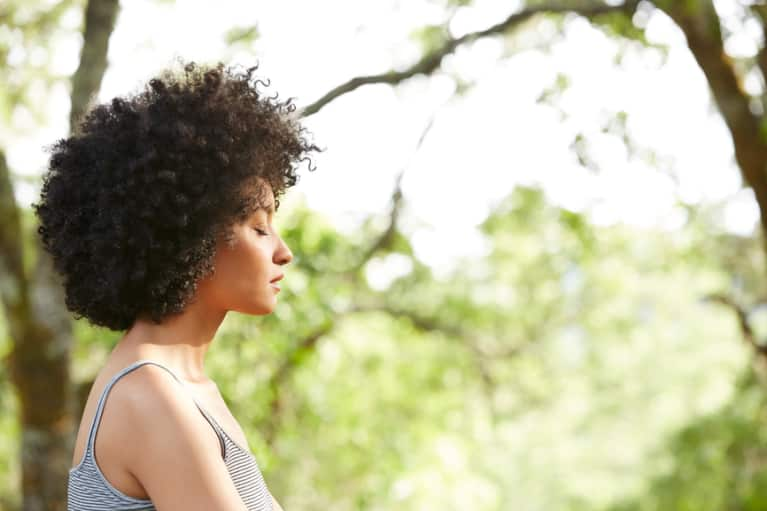 March 16, 2016 — 14:00 PM
As many of us know from experience, depression is largely about the inability to stop dwelling on bleak thoughts and painful memories from the past.
And we also know that tools like meditation and exercise can help us escape from that dark place. Not only does exercise release endorphins, it also encourages the creation of new brain cells in the hippocampus, according to animal studies. You can, essentially, outrun your woes. And many studies have shown that mindfulness exercises like meditation are effective treatments for depression, anxiety, and other mood disorders.
Interestingly, meditation and exercise affect the same areas of the brain—the prefrontal cortex and hippocampus—although in different ways.
So, what happens if we combine the two?
Well, a new study published last month in Translational Psychiatry says that the whole is greater than the sum of its parts. In other words: the combination of meditating and running could be better for mental health than practicing either of those activities alone.
Rutgers University scientists recruited 52 men and women, 22 of whom had been given diagnoses of depression. The subjects were asked to try 30 minutes of focused attention meditation and 30 minutes of moderate aerobic exercise twice a week for eight weeks.
At the end of the study, the 22 volunteers with depression had an impressive 40 percent reduction in depressive symptoms, and those in the healthy control group reported feeling happier.
According to computerized brain tests, the participants with depression showed brain cell activity in their prefrontal cortex that was almost identical to that of the people without depression. Which means they were able to focus a lot better without the constant rumination.
Lead researcher Dr. Brandon Alderman and his colleagues believe that meditation and exercise may have produced synergistic effects on the brains of their volunteers, according to the New York Times.
So even though exercise most likely increased the number of new brain cells in each person's hippocampus, they think the meditation may have helped to keep more of those neurons alive and well.
Of course, since this was a small, short-term study, the scientists don't know if these mood improvements last. That's for future study. But it definitely can't hurt to meditate before you hit the pavement. If nothing else, it'll make the workout more bearable. Studies indicate that being mindful during workouts makes people enjoy the exertion more, said Dr. Alderman.
He told the Times that he's even started meditating. I guess studying it wasn't quite enough—he had to experience it to believe it.