What Being A Model Taught Me About Real Beauty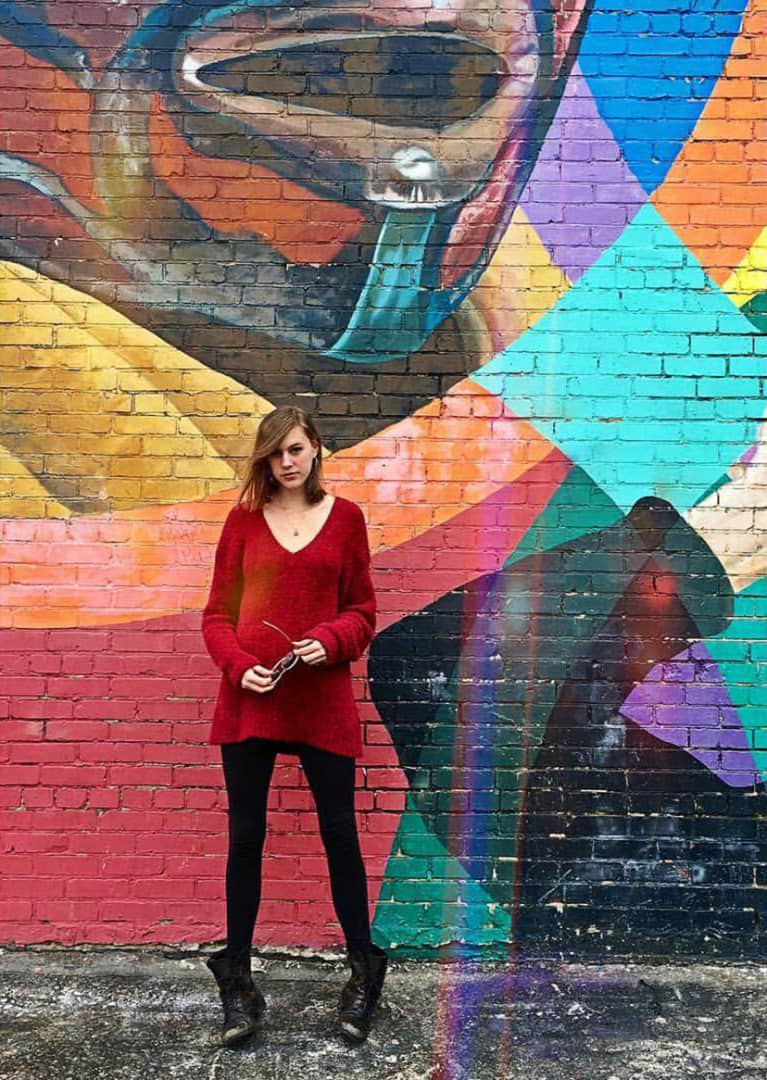 I was 5 ft 11 by the time I was 15.
I know what it's like to have a rough time in middle school. I would constantly pop in my hip to lower myself and fit in with everybody else. People constantly asked me questions relating to my height, such as, "So, how tall are your parents?" "Do you think you'll ever find someone taller than you?" and "Do you play basketball?" You name it, and I've heard it. I'm 6 ft 1 now, and while the comments never make me feel insecure anymore, they are inescapably irritating.
So, I decided to finally use my height to my advantage. I charged into the modeling industry full force and have the stories (and battle wounds) to prove it. I am happy with my height, I'm happy with who I am, and I'm happy to accept that I am different. Being different is refreshing, but it hasn't always been that way for me.
Every girl has insecurities about her body in some form or another. It definitely doesn't help that models in the fashion industry are portrayed as perfect and flawless. It is understandable how girls feel the need to look exactly like the photos they see in magazines.
It's important, though, that you know that as a model, I don't even look exactly like my photos! If I was a young girl and heard a model open up about her insecurities, it would inspire me to be more confident. So, that's why I am giving you my perspective. I want to empower young women to become confident in themselves. I want you to realize that it is who you are that is beautiful.
I wish that I could go back in time to tell my 15-year-old self what I've learned in my journey from insecurity to confidence. Since I can't, I'm sharing the following five things I wish I had known with you:
1. Surround yourself with people who love and support you—no matter what.
If I didn't have the people in my life at 15 years old that were encouraging me, I wouldn't have had the courage to pursue my dream. It's because they empowered me that I was given the ability to have my passport stamped more than I could have ever imagined. Before I graduated high school, I lived in New York, Los Angeles, and Europe. I had the opportunity to meet so many wonderful people who have had and still have a positive impact on my life.
2. You don't have to try to be like anybody else.
You are uniquely different. And that is OK. In fact, it's exactly what makes you awesome. I wish I'd figured out earlier in life that being the same as everyone else is boring.
3. Throw your timeline out the window.
It won't matter when you get there. It just matters that you do. I took longer to graduate from school than my classmates. I wish I had been able to accept it at the time, because it allowed me to have the experiences that made me into the person I am today.
4. Capitalize upon your differences.
They can help you stand out in a very good way. Being able to use my height to my advantage gave me a platform to help others become confident in themselves, which is so rewarding.
5. Insecurity is not a cute look on anyone.
I remember being in Greece and watching a model who was so embarrassed about something completely trivial that she hid her head in her hands. I decided right then and there that I would do my best never to show my insecurities again. Owning your flaws by being confident is way more attractive than being "perfect."
It took me until I was in my 20s and wandering in a foreign country to truly find my identity. I learned that how I carried myself, spoke, what I thought about myself, and how I interacted with others would show the world who I am.
If I could pass just one word of wisdom on to you, it would be to figure out who you are, and be that person unashamedly. In other words, confidence is key. Be fearlessly authentic. That's what is truly beautiful.