Millennials Would Rather Exercise Than Drink, Study Says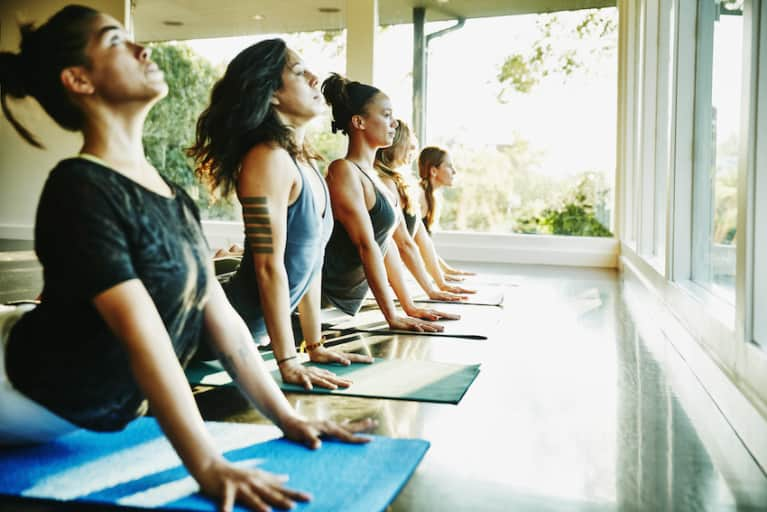 March 14, 2016 — 13:26 PM
To everyone who thinks we're a generation of ne'er-do-well party animals: Surprise! We drink less than you do.
Sure, we drink nearly half of all wine in the US, but apparently, that's about all we're drinking. We're over kamikaze shots and Long Island Ice Teas and sake bombs. We're grown-ups now.
A UK study found that less than half of youths aged 16 to 24 report drinking in the last week—compared to 66 percent of those aged 45 to 64.
But why? Well, some theorize that it's because of debilitating debt or because we're a bunch of scared goody two-shoes (possibly as a result of helicopter parenting?), reports The Guardian. But another report suggests millennials are drinking less because ... wait for it ... they're actually concerned about their health.
But that shouldn't really come as a big surprise. Millennials don't really go to McDonald's anymore. We like to see the word "organic" on our food, even if we don't know what it means. We idolize Instagram fitness stars. We have more yoga pants than jeans. Instead of going to a bar for a birthday, we get invited to Soul Cycle classes.
More millennial-dissection, from The Guardian:
Health has got to them all, like a cult: they are also less likely to smoke, and the evidence of our own five senses gives us young people in hordes jogging, climbing, journeying eternally from one institution of wellness to another, serious-faced in Lycra, taking responsibility, counting footsteps, living the dream. They must look at previous generations, the lad and ladette (read "beer") culture of the 90s, and wonder who on earth we thought we were.