Leona Lewis On Love, Cardio, And #Wellth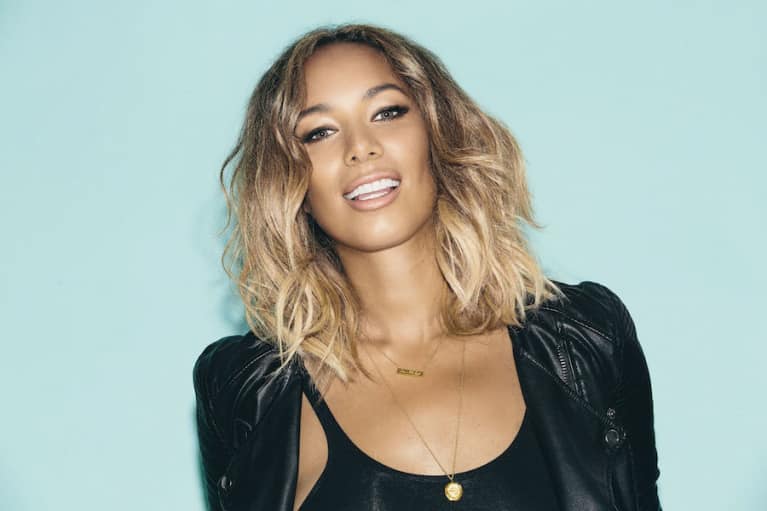 Our editors have independently chosen the products listed on this page. If you purchase something mentioned in this article, we may
earn a small commission
.
I've spent the past year thinking a lot about "wellth" — the idea that success is found in a lifestyle devoted to mental, physical, and emotional health. (I even wrote a book about it.) In this new series, we're celebrating visionaries who embody what it means to be wellthy.
British singer and songwriter Leona Lewis topped the charts with her hit single "Bleeding Love" back in 2008. These days, the vegetarian and animal activist is on a UK tour to promote her latest album, I Am.
mbg: Favorite way to sweat?
LL: I like doing circuit so I can keep changing what I'm doing and not get too bored!
Favorite healthy restaurant?
I like Mildred's vegetarian restaurant—the sweet potato fries are superb.
How do you stay healthy on tour?
I try to do cardio every day and then a few days of strength training. It gives me an extra energy boost for when I'm onstage.
What's your biggest life lesson about love and relationships?
I'm still learning every day, but I feel that understanding the impermanence of relationships is important so that you truly value what you have and don't become complacent.
I de-stress by turning off my phone and spending time with my dogs and my horses. I like to be in nature; It brings me peace.
What's your favorite place to escape to get nature?
I have amazing trails near my house where I can go walking and running for miles and miles. There are some great views, and it's so serene.
What does wellth mean to you?
One of my mottos is that your health is your wealth. Our well-being physically, emotionally, and spiritually is the most important thing.
Any advice for someone who's looking to build a life that they love and follow their passion?
I feel very grateful that I'm able to have my passion be my career, and I believe that everyone can do the same, but I feel many people don't know exactly what it is they are passionate about. The lucky ones who do already have a head start and can begin to peruse avenues that allow that passion to be crafted into a career. For those still looking for it, I believe it's a deep calling and it's OK if you haven't found it right away because life is a journey and new paths open up to us every day. We just have to create space for those opportunities to come in.