What I Eat In A Day: Food Stylist & Recipe Developer Nadia Felsch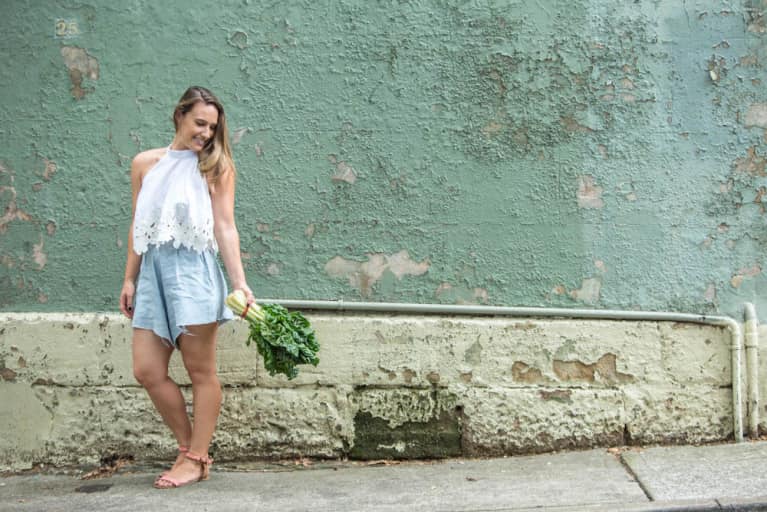 Nadia Felsch is a whole foods recipe developer, health writer, food stylist, and nutritionist-in-the-making based in Sydney, Australia. Follow Nadia as she shares what a typical day looks like for her and what she eats to fuel it. (Spoiler alert: it looks delicious!)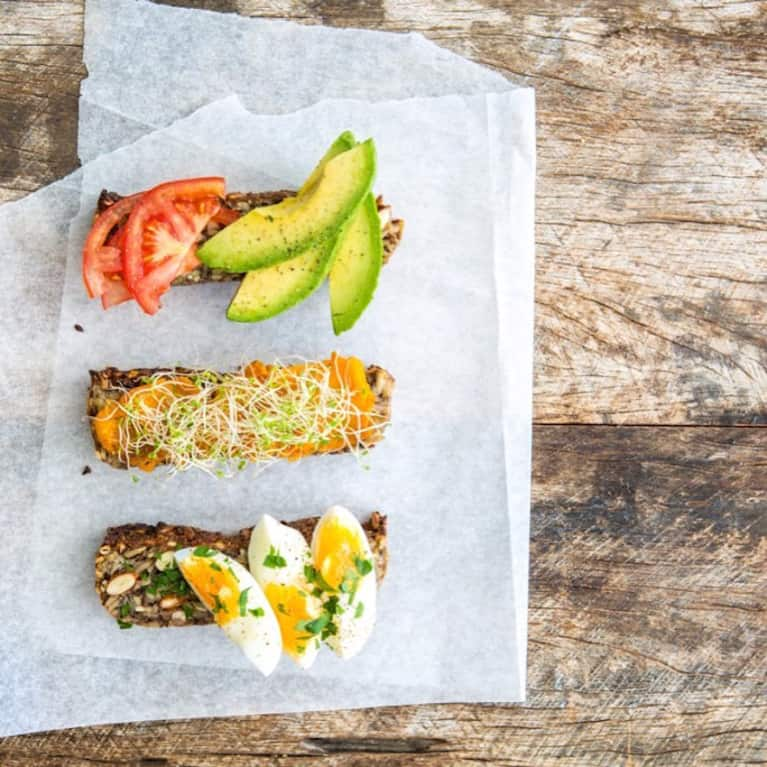 I usually eat breakfast between 6:30 and 7 and it's my favorite meal of the day. It sets me up to feel nourished and firing for hours to come.
Every two weeks, I make my own super simple nut + seed loaf, which I grill in the morning and top with avocado, fresh tomato, my favorite veg, and hard-boiled eggs.
After years of trial and error, I've figured out that a large savory meal works best for me in the mornings, and having prepped the bread and eggs already means that eating this way is super fast and convenient for me.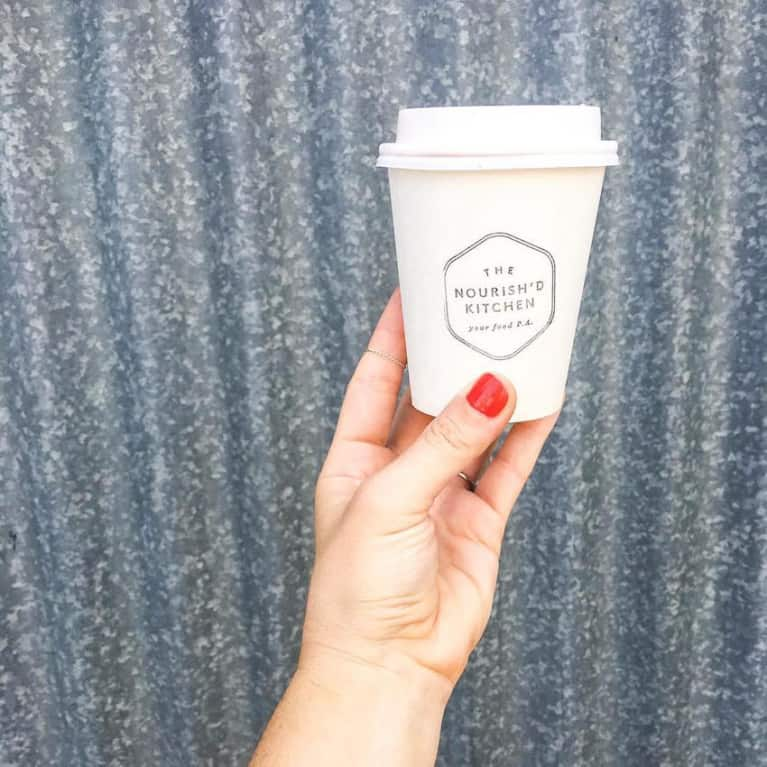 I usually enjoy my morning coffee around 8 a.m.—this time is savored for sure! It generally signals the start of my work day and lets me enjoy a little sunshine and nature as I walk to my local café of a morning.
I take my latte with regular, full-fat dairy milk and no sugar.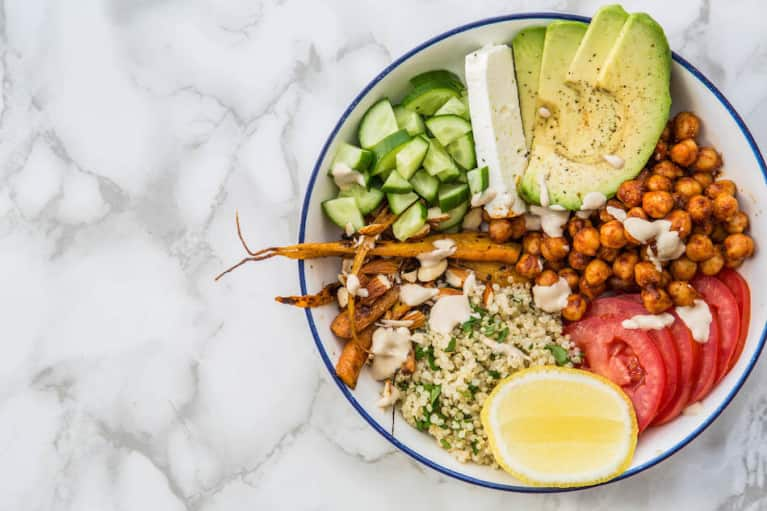 Lunch is usually around midday for me—5 to 6 hours after breakfast—and it's almost always a random bowl of goodness. "Abundance bowls" are becoming trendy and I like to lead with that term as inspiration when creating my lunch.
At the moment here in Sydney, Australia, it's the start of autumn and still really warm, so I like to include a good mix of raw and cooked ingredients in my bowl like cooked quinoa with fresh herbs and olive oil, baked veg if I have them in the fridge, legumes like chickpeas, feta cheese, and a few chopped fresh vegetables like cucumbers for crunch and texture.
A simple homemade dressing with un-hulled tahini, lemon, garlic, water, and salt doesn't go astray either.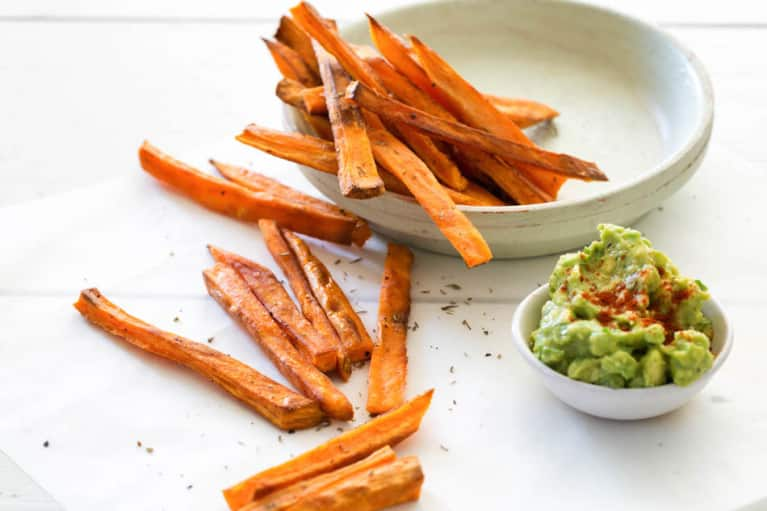 I don't tend to snack in the morning after a satisfying brekkie, but depending on my schedule, I sometimes enjoy an afternoon snack.
If I'm working longer and heading off to a later yoga class, I'll often eat sweet potato chips (fries) that I bake myself with homemade guacamole a couple of hours before class. This means I have energy while being happily digested before yoga.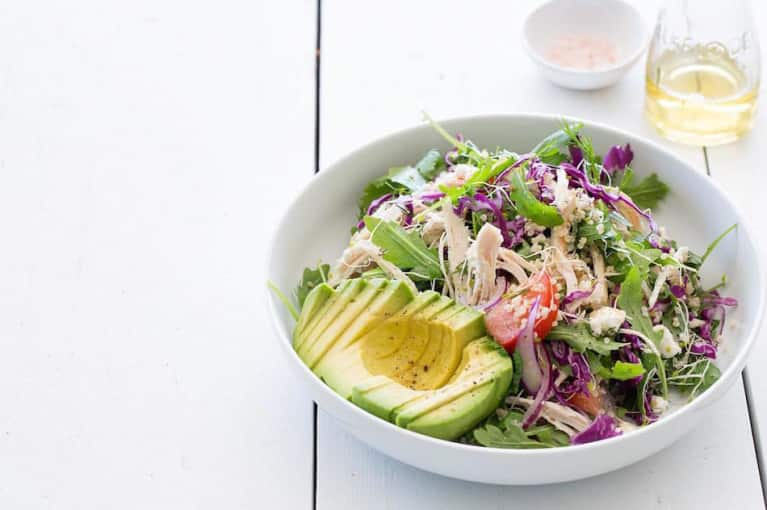 Somewhere between 6 and 8 p.m. (depending on my yoga class) I eat dinner and, yes, there's more avocado! (My favorite food!)
Dinner in these warmer Sydney months is all about fresh, raw ingredients and texturally interesting salads for me. I like to "layer" flavors and textures so there are some soft raw veggies with crunchy ones, more avocado, a protein source like grilled chicken, loads of fresh herbs, chopped nuts like pistachios, and either a little brown rice or quinoa before coating well with macadamia oil—one of the greatest Aussie exports!
At home, my husband and I also like to use this time together in the kitchen. Preparing a simple, nourishing dinner and debriefing.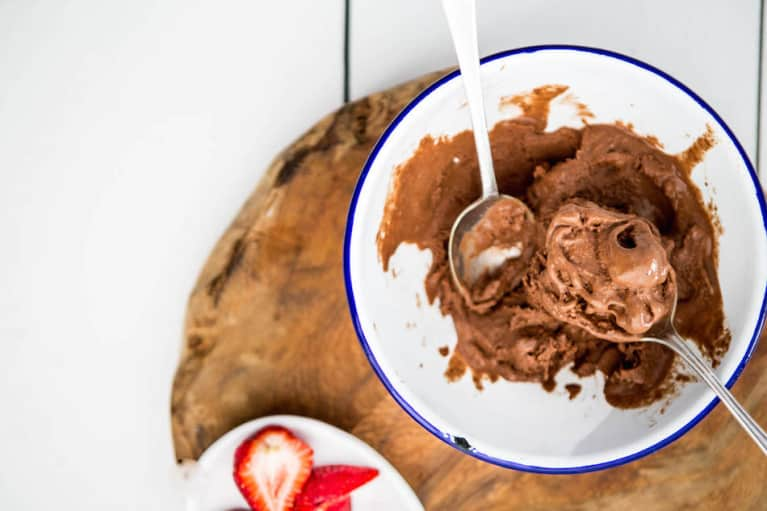 The go-to dessert in our house—and one of my hubby's faves—is chocolate "ice cream". Made in seconds in the blender from frozen banana, milk, and raw cacao. If we have some in the pantry, almond butter works well in this bowl of heaven, too!