Supermodel Angela Lindvall's Wellness Secrets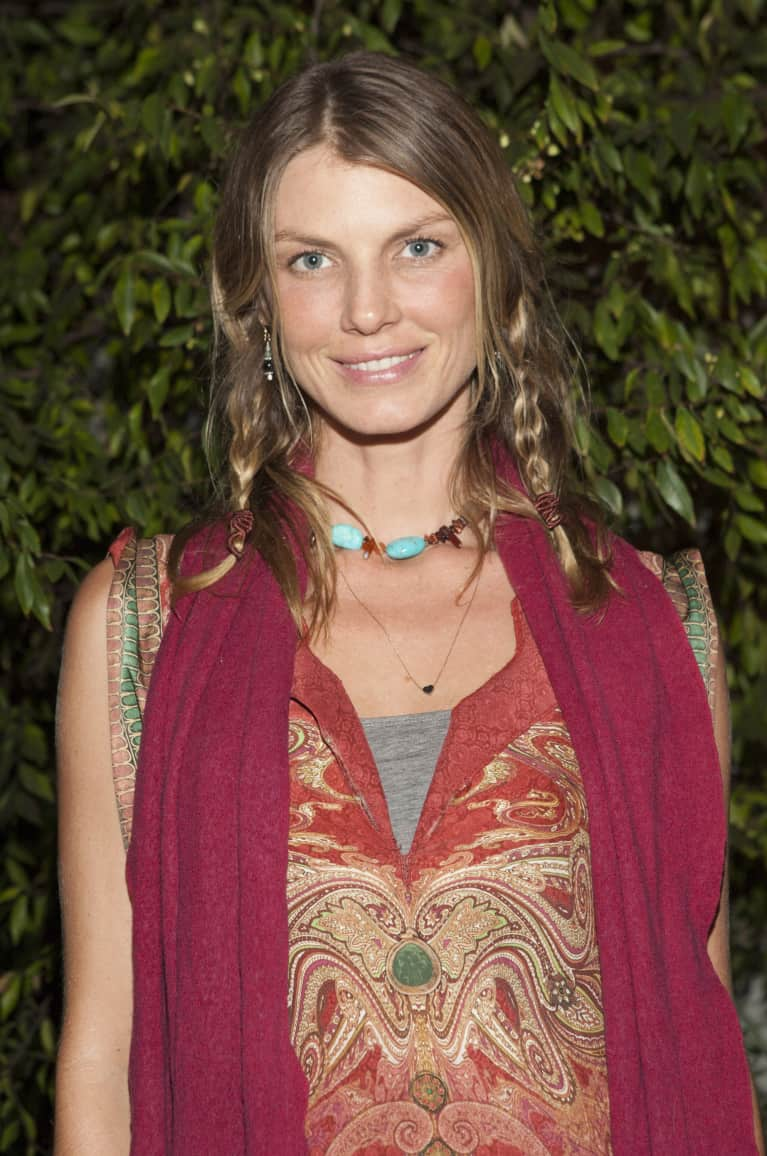 You might recognize Angela Lindvall as a former Victoria's Secret angel, but there's so much more to this supermodel. She recently transformed her home in Topanga Canyon (complete with chicken coops and vegetable gardens) into Greenleaf Oasis, a site for wellness retreats. Here are a few secrets to her healthy, eco-friendly lifestyle.
1. Find an exercise routine that works for you.
Kundalini yoga changed my mind and body. It's the yoga of awareness and I have experienced a profound shift in consciousness. It works not only my physical body but all my subtle bodies. Mostly I feel how it clears my subconscious mind of all the clutter so that I can tap into my truth and be guided by my intuition.
2. You don't have to practice every day.
I discovered Kundalini yoga about eight years ago. I started practicing diligently about seven years ago, went through teacher training five years ago, and have had a daily practice ever since.
Some days I don't have time to practice but can feel the difference. Some days my practice is an hour; other days I practice for at least 10 minutes if nothing else. I've learned and experienced the difference in how I feel. It's like connecting with my soul.
I've been interested in health and wellness since a young age and I've followed my heart to pursue my passion by launching Greenleaf Oasis, a wellness retreat and sanctuary just outside of Los Angeles.
It didn't happen overnight. Years ago, I started hosting yoga at my house twice a week, taught by my teacher Sukhdev Jackson from Aykana. At a similar time, my friends and I started doing cleanses at home, getting an infrared sauna, learning about healing foods, then I went through the Institute of Integrative Nutrition program and became a certified health coach. One thing led to another and Greenleaf Oasis was born.
I think a big part of following your heart and pursuing your passion is just a matter of surrendering to what is, trusting, and being guided. Many things in my life unfold naturally.
I try to give my system a break a couple times a year. In the yogic sciences we have "prana," the life force energy, and "apanna," the illuminating energy. It's important to take in healthy choices, but it's also important to let go of toxins we accumulate. It's like the breath, inhale and exhale.
A wake-up series in Kundalini yoga will have huge benefits, as well as Sat Kryia. You will only see by trying. Committing to a daily practice is essential, and committing to the same practice for 40 days is life-changing.
Related read: 5 Yoga Poses To Celebrate The New Moon