14 Things You Need To Know Today (March 14)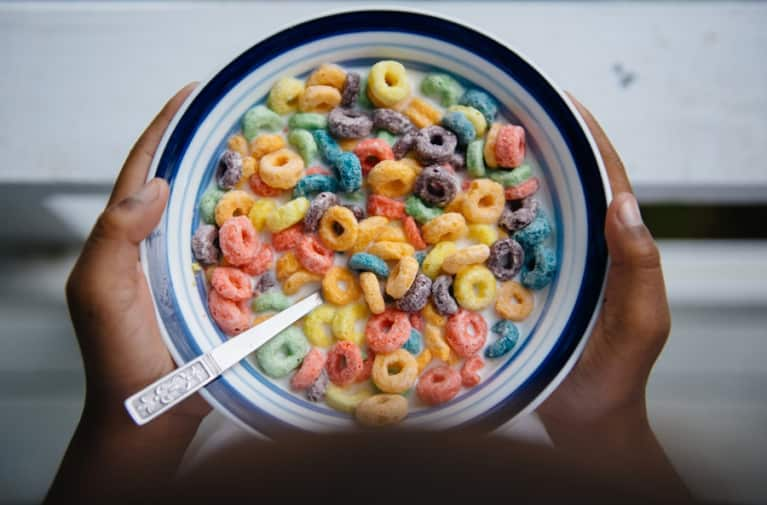 1. Breakfast cereal is about to be a whole lot more organic.
General Mills recently announced that by 2019, it would "double the organic acreage from where all its ingredients are sourced, amid rising demand for natural and organic foods." (Yahoo!)
2. Those food photos you're taking may actually serve a purpose.
According to a new study, taking a picture of your food may "[increase] attitudes and taste evaluations of experience when consumption actually takes place." So get to snapping. (Mashable)
3. Notorious RBG is finally writing a book!
The 82-year-old Supreme Court Justice announced this week that her first book, My Own Words, will publish in January 2017. (NY Mag)
4. Zara is getting into the athleisure game.
The fast fashion giant just (very quietly) launched their "Gymwear" line. (Refinery29)
5. If you've ever wondered what a genius eats, you're in luck.
NPR investigates the diets of our favorite geniuses. Sneak peek: Marie Curie ate a lot of white bread and Charles Darwin favored the exotic animals he studied. (NPR)
6. There IS such a thing as too much exercise.
A new review of 12 different studies found a connection between intense and excessive exercise, and a type of heart arrhythmia called atrial fibrillation. (Canadian Journal of Cardiology)
7. The first-ever zero-emissions plane will take flight this June.
Developed by Laboratoire Océan Vital, the Eraole will fly from New York to Paris, potentially ushering in a new era of environmentally-friendly flights. (Mashable)
8. Semi-manmade organs are the future of transplant medicine.
Scientists at Massachusetts General Hospital have developed a procedure that may make the likelihood of a body rejecting a heart transplant much lower. (Gizmodo)
9. Bad news for the "babies" in a class.
After looking at 400,000 children ages 4 and 7, a new study found that the younger kids in a school class are more likely to be diagnosed with ADHD. (Journal of Pediatrics)
10. You won't believe what the business of meditation is worth.
In 2015, meditation and mindfulness businesses brought in nearly $1 billion, and that number is only expected to grow. (Fortune)
11. Tesco just announced it would donate all its unsold food to charity.
The British grocery chain has more than 3,500 stores and is the third-largest supermarket group in the world, so this is a pretty big deal. (Independent)
12. Marvel wants girls to be science and math superheroes.
Partnering with the National Academy of Sciences' Science & Entertainment Exchange, Marvel Comics just launched a program geared toward girls ages 15-18 who are interested in STEM. (USA Today)
13. Men worry about their bodies, too.
One of the largest male body image studies ever—111,958 heterosexual and 4,398 gay men aged 18-65, conducted between 2003 and 2012—found that men have similar levels of body dissatisfaction as women, and more than half of men have felt judged for their looks and pressured by ads and television. (WSJ)
14. For a healthy brain, stay active.
By analyzing lifestyle habits and brain scans of older adults, researchers found that regular physical activity—be it gardening or dancing—may reduce the risk of Alzheimer's and dementia by nearly 50 percent. (Healthday)