12 Things You Need To Know Today (March 12)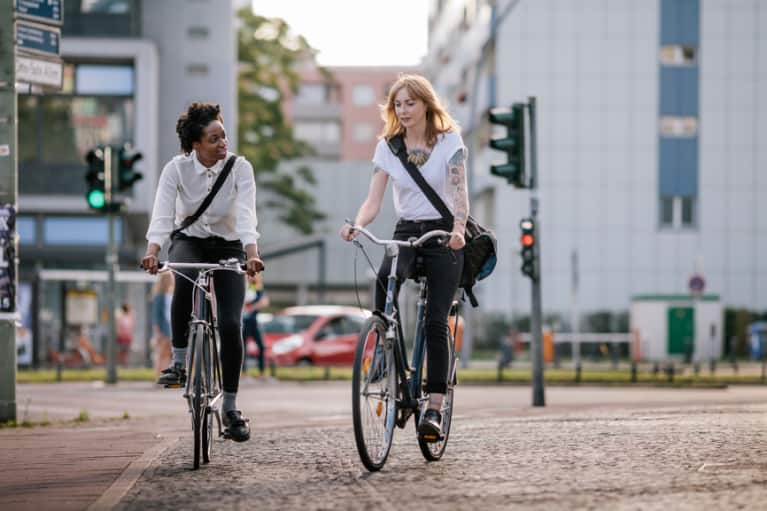 March 12, 2016 — 10:26 AM
1. Milan is going to start paying people who bike to work.
In an effort to cut down on smog levels, the city will be giving pedestrians a cash incentive to ditch their cars. (Fast CoExist)
2. David Barton has a new gym.
It's called TMPL and is being referred to as a "smart gym": it'll be high-tech and customizable. (NY Times)
3. There's an app to rescue you from a sad desk lunch.
Allset is a new app that takes care of reservations, ordering, and payment all before you get to a restaurant—encouraging people to step away from their desks and enjoy a civilized midday meal without all the extra time wasters. (Eater)
4. Researchers say there's a link between herpes and Alzheimer's.
In an editorial in the Journal of Alzheimer's Disease, a team of scientists argue that the herpes virus, chlamydia bacteria, and spirochaete bacteria could be causes of dementia and Alzheimer's. "We are saying there is incontrovertible evidence that Alzheimer's disease has a dormant microbial component. We can't keep ignoring all of the evidence," said one of the editorial authors. (TIME)
5. Your water bottle is about to start communicating with you.
Gatorade (owned by PepsiCo) is developing a smart water bottle and "sweat patch" that are digitally synced to alert athletes how much water to drink. (WSJ)
6. A new bill would require NYC cabdrivers to receive sexual assault prevention training.
Instead of putting the onus on women to "adopt the buddy system" when leaving bars at night, two members of the City Council introduced legislation that would require all vehicle-for-hire drivers—including those in yellow cabs, green cabs, Uber, and Lyft—to undergo sexual assault awareness and prevention training. (Gothamist)
7. Rhino poaching is still a serious problem in Africa.
In 2015, 1,338 African rhinos were killed for their horns—the most since the poaching crisis began in 2008. (WWF)
8. Untreated insomnia costs Americans $100 billion a year.
A new study finds that one in five U.S. adults have trouble falling or staying asleep, which contributes to poorer workplace performance, higher accident risk, and more use of health care services. (HealthDay)
9. Honest Co.'s laundry detergent has been called into question.
10. Caitlyn Jenner is the new face of H&M Sport.
The new collection was designed to celebrate individuality. (Fortune)
11. Eat more brown fat for more stable blood sugar.
This type of fat, known for burning energy to produce fat, has been shown to stabilize blood sugar fluctuations in adults, which could be helpful in finding new ways of managing type 2 diabetes with further study. (Scicasts)
12. The bear that inspired teddy bears everywhere is finally off the endangered list.
The Louisiana black bear is officially being removed from the list of threatened species by the U.S. Department of the Interior. Yay! (CNN)