6 Life-Changing Lessons From Paul Kalanithi's "When Breath Becomes Air"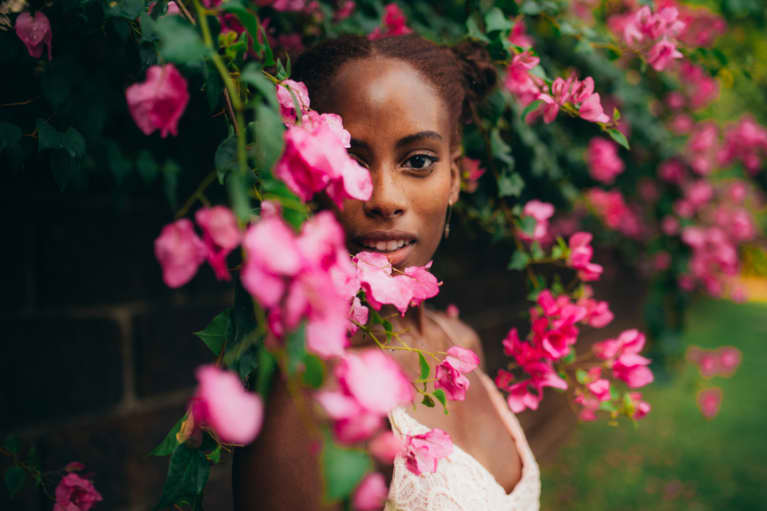 Our editors have independently chosen the products listed on this page. If you purchase something mentioned in this article, we may
earn a small commission
.
Paul Kalanithi, a 37-year-old Stanford neurosurgeon, passed away last year after a battle with lung cancer. To develop lung cancer at such a young age as a nonsmoker is incredibly rare. Prior to his death, he penned a transformational book to share his courageous journey from neurosurgeon-in-training to cancer patient coming to terms with his own mortality.
His moving book is characterized by a melancholy but hopeful search for meaning. In the final months of his life Dr. Kalanithi left us a gift: a primer for living.
Here are the six most important lessons I learned from When Breath Becomes Air:
1. If your life plan gets burned, find a new one.
Being diagnosed with Stage IV lung cancer at the age of 36 was a life-shattering event. But Dr. Kalanithi found a way to move forward. He continued to pursue his calling, neurosurgery, until he no longer could. Why? "Because I could. Because that's who I was. Because I would have to learn to live in a different way, seeing death as an imposing itinerant visitor but knowing that even as I'm dying, until I actually die, I am still living."
He had a child with his wife, Lucy, during this period and spent as much time with them as possible. This book addresses a question we all face about our own fundamental mortality.
Life can be more difficult and different, but knowing that death is looming doesn't mean you have to stop living your life. You can make the most out of your life with the time you have.
2. Identify your priorities.
Dr. Kalanithi could only do so much with the time he had left. His doctor couldn't tell him how to spend his time. She says, "I can only say that you can get back to surgery if you want, but you have to figure out what's most important to you." Much of this book follows Dr. Kalanithi's process of identifying and pursuing what was important to him, and finding meaning through that.
He cared about practicing medicine and writing, so that is what he did in his final days. His stunning New York Times essay resonated with so many people that he was inspired to write the book.
While you may not be on your deathbed, none of us can know how much time we have left. Dr. Kalanithi will inspire you to find clarity on the important things in your life and structure your time according to what you know makes your life worth living.
3. Acknowledge that life isn't about avoiding suffering.
Dr. Kalanithi and his wife, Lucy, considered having a child after his diagnosis. They discussed how a newborn could be a distraction from the time that they had together and that saying goodbye to a child would make his death more painful.
Despite the impending pain of the goodbye, the couple pursued their dream of having a child. A key factor in making this decision was realizing that life is not about avoiding suffering. The easiest death wasn't necessarily the best, he reasoned.
"We decided to have a child. We would carry on living, instead of [start] dying," he wrote.
4. Repeat this mantra: "I can't go on. I'll go on."
Literature inspired Dr. Kalanithi—helped him remain present when the end was imminent. Samuel Beckett's words were his solace and his encouragement.
"I got out of bed and took a step forward, repeating the phrase over and over: 'I can't go on. I'll go on.'"
"I was making the decision to do this work because this work, to me, was a sacred thing." Instead of opting for easy, do what you were put here to do. Identify what is sacred to you and pursue it fiercely.
5. Believe tomorrow will be better.
When he did return to neurosurgery, Dr. Kalanithi found his work to be physically challenging. On the first day back, he felt so lightheaded that he had to step away from surgery to lie down.
He left for the day, throwing his dirty scrubs in the laundry and put on his regular street clothes. "On the way out, I grabbed a stack of clean scrubs. Tomorrow, I told myself, would be a better day."
With each passing surgery, it did become easier. He got back into the rhythm, embraced his former techniques, and returned to a full operating schedule within just a few weeks of treatment.
6. Search for the truth with the knowledge that it's a never-ending pursuit.
In the remaining months of his life, Dr. Kalanithi doggedly explored religion, the idea of God, and the definition of "truth." He realized that the scientific method he had relied so heavily upon in his career was the product of human minds, "and thus [could not] reach some permanent truth."
Science can explain matter and energy, but scientific knowledge is "inapplicable to the existential, visceral nature of human life, which is unique and subjective and unpredictable."
As he struggled with these bigger questions in life, he concluded that while the search is worthwhile and necessary, the task of finding truth is impossible. Each of us can only see part of the picture.
"Human knowledge is never contained in one person. It grows from the relationships we create between each other and the world, and still it is never complete."
Related reads: