Refresh Your Beauty Routine With These Ingredients From Your Kitchen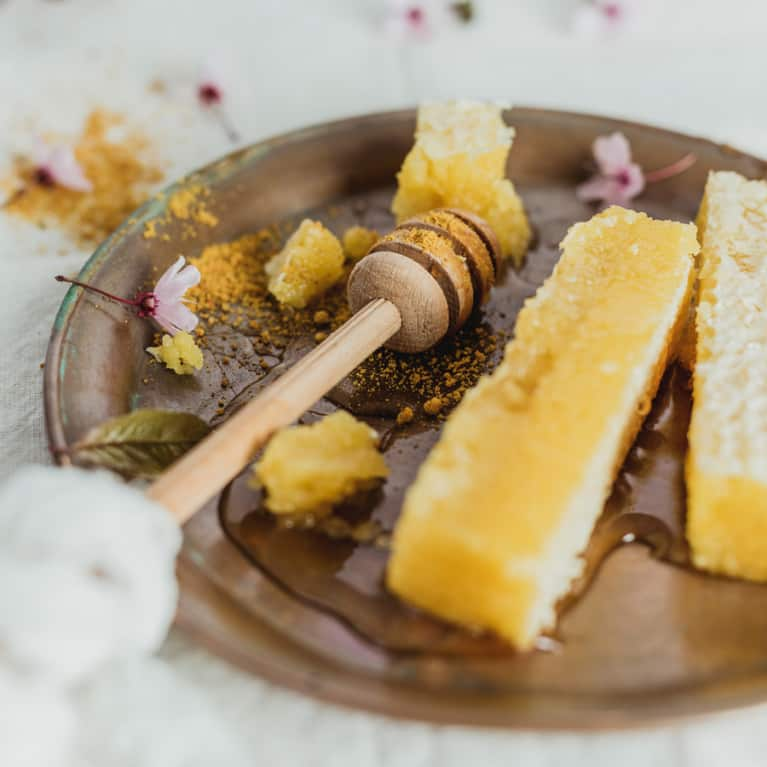 With the change of season, it's also important to change your beauty routine. I always feel I need a boost and refresher to shake off the effects of winter. And, while I love my beauty products, I tend to go straight to my kitchen first to give myself a major beauty boost.
Here are my all-natural go-to's to get glowing:
1. Apple Cider Vinegar Hair Rinse
Because I am very blond, my hair easily absorbs anything I put on it and can feel limp and look dull a couple of weeks after a salon visit. Once a week, after shampooing as usual, I mix a solution of ¼ cup apple cider vinegar and 1 cup of water to work through my hair. This eliminates product buildup from commercial shampoos, conditioners, and styling aids. I leave it on my hair while I wash my face and body as well as shave my legs, so it has time to really penetrate the buildup. Then, I rinse as usual and follow up with my normal conditioner.
2. Turbinado Sugar Body Scrub
Many of the body scrubs on the market, even the natural ones, are oil or Shea-butter-based. They feel amazing and leave the skin extremely hydrated, but they leave a slick oily layer on the skin. I normally love it, but, since it's springtime, I am ready to pick my sunless tanning routine back up. That way, I can get a sun-damage-free bronzy glow for shorts and bikini weather. Before sunless tanning, exfoliating is a must. Having any sort of lotion or oil on your skin is a big barrier to the absorption of sunless tanners. So, instead of using a greasier scrub formula, I use plain old raw turbinado sugar by itself. I find that applying this in the shower when my skin is damp is an extremely effective way to exfoliate, and the lack of any oil or butter base really helps the sugar effectively form an abrasion on the skin to slough off every last piece of dead skin. It is now my absolute favorite way to exfoliate, and it costs about $2 for a box of sugar. You can't beat that!
3. Avocado + Egg Yolk Hair Mask
I bleach my hair, so it's a bottomless pit for moisture! I'll take all I can get, but the problem is that many masks and oil treatments are way too heavy for my porous strands and leave a coating on my hair that takes multiple washes to go away. Instead of using coconut or olive oil or a store-bought hair mask, I throw an avocado with an egg yolk in the blender and slather that through my strands.
Avocados are also full of healthy fats, but their molecules are much smaller and lighter than the fat molecules of coconut oil, so it rinses out so much easier. It is also jam-packed with B vitamins to give your locks some nutrition. Eggs are full of fats and proteins to help strengthen your hair (a MUST if you have damage) and add an incredible amount of softness and shine.
4. Honey + Lemon Face Mask
In the springtime, my skin always needs a little reviving from winter weather. My favorite way to exfoliate, fade any discoloration, and accelerate cell turnover, is with a honey and lemon face mask. I simply warm a tablespoon of raw honey (making sure to use a raw unheated kind with all the natural enzymes and antibacterial properties intact) with the juice of ½ a lemon. Then, I apply the mixture to my face. I let it sit for about 20 minutes and rinse it off to reveal much brighter, smoother skin.