Here's What The First Realistic Ken Doll Looks Like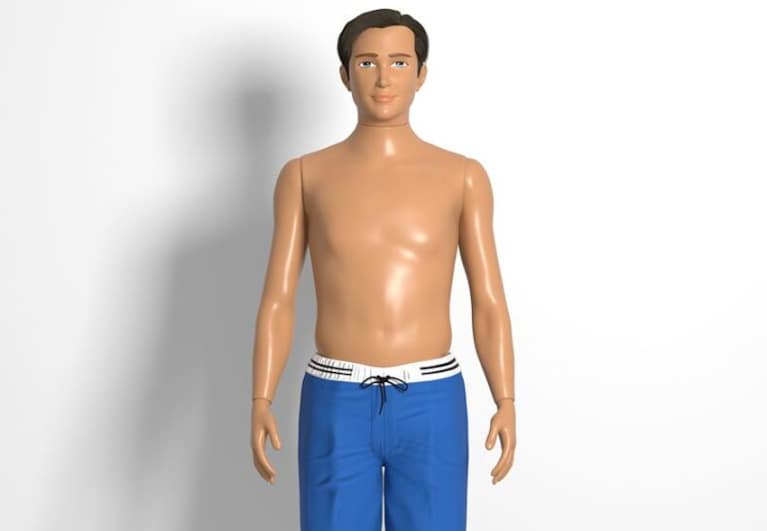 March 10, 2016 — 14:34 PM
Thanks to artist and researcher Nickolay Lamm, founder of Lammily, children of the world can play with a realistically proportioned female doll. But the realism doesn't end with the doll's proportions: she's also got menstrual pads to teach girls about their periods, and stickers that look like scars, stretch marks, cellulite, acne, and more.
And Mattel recently started making Barbie dolls with more realistic body types, furthering the reach of body-diverse dolls.
But what about poor ol' Ken?
Fear not! That's exactly who Lamm is addressing now. He has, at last, created a realistic male equivalent of Barbie's long-time romantic interest, with the average measurements (waist, neck, height, etc.) of a 19-year-old man.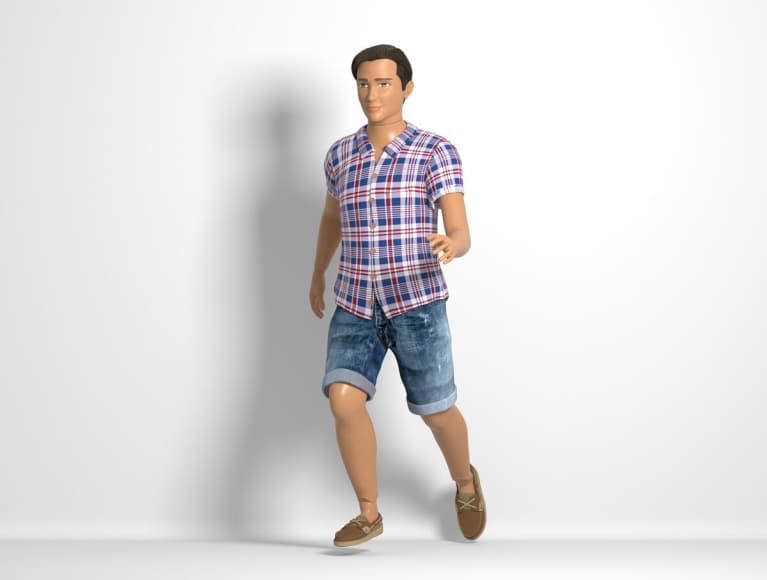 In comparison to the Malibu-bronzed Ken doll we all know so well, boy Lammily is shorter, wider, brown-haired, and six-pack-less. (He's also strangely nipple-less, but then again, so is Ken.) In other words: he's got a dadbod. And the button-down flannel and boat shoes he comes with only furthers his Jason Segel-ness.
"Women face unrealistic beauty standards, but men also feel pressured—to be tall, muscular, have full head of hair, etc.," Lamm told mindbodygreen via email. "With realistically proportioned boy dolls I want to show both boys and girls that real is beautiful, that you don't have to look like a superhero to be a superhero."
The body positivity movement continues to make big strides for women, but men are generally left behind. We're seeing more and more female body diversity in magazines and advertisements, but regular sized male models are one in a million. Meanwhile, according to the National Association for Males with Eating Disorders, one in four individuals with an eating disorder is male, and body dysmorphic disorder in men is pervasive but rarely spoken about.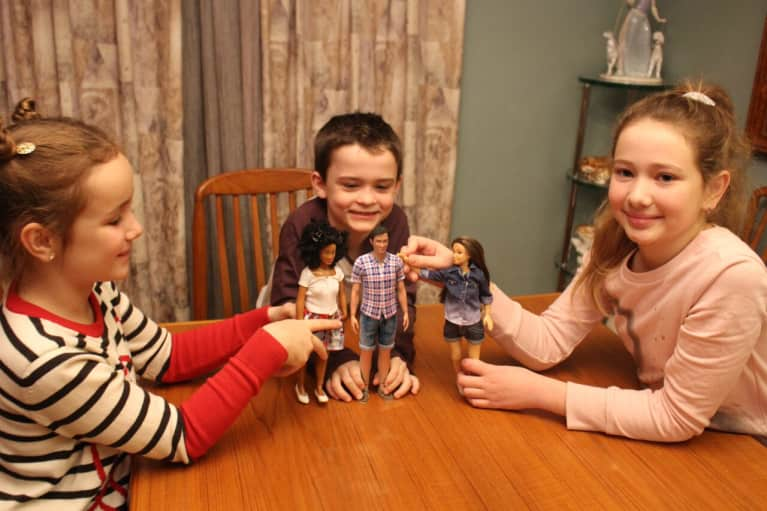 So, when Mattel launched their more diverse line of Barbie dolls, it took no time for people to ask when Ken would be getting a similar makeover.
It may seem like boy Lammily is a counterattack on Mattel, but Lamm said the doll has been in the works for over a year. He won't deny, though, that Lammily has had a hand in influencing the toy industry.
"I think what Mattel did with the new body shapes is great because it promotes diversity and it validates the trend we started in 2014," he said. "For a while it was assumed by big companies that kids wouldn't like dolls with realistic proportions but we showed that kids can really like them because they can relate to them."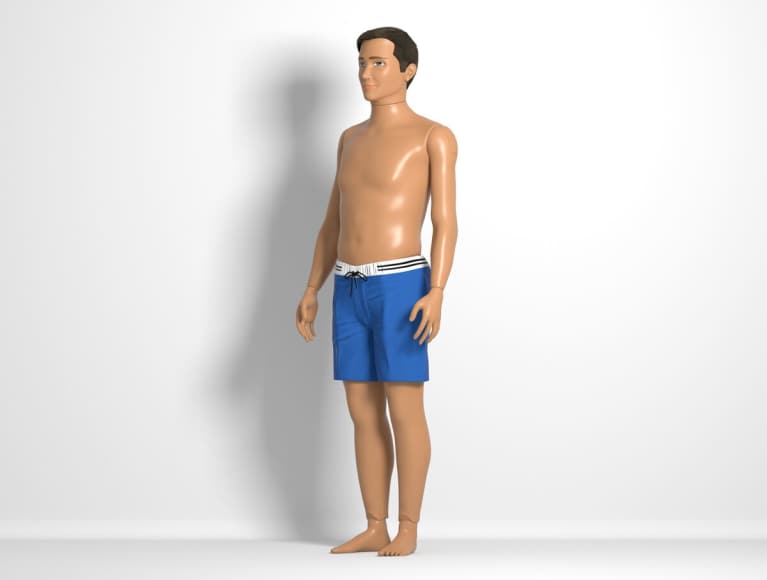 But does all this really matter? Do kid's dolls actually affect their standards of beauty?
"Some people say that dolls don't matter, that toys can't influence kids because they're just toys," said Lamm. "I feel that boy dolls drawn from real life inspiration would really underscore the message that Lammily coheres to its fashion dolls—that real is beautiful and it's who you are that makes you so."
Like the original female version, the male doll is launching with a crowdfunding campaign that's attempting to raise $70,000 to help fund an initial production run. Right now, boy Lammily is 27 percent funded with 29 days to go. Things are looking good.
It only took 57 years—since the debut of Barbie herself—to get here. But hey, at least we're here. (Next up: racial diversity?)