How To Stop A Slip-Up From Derailing Your Wellness Goals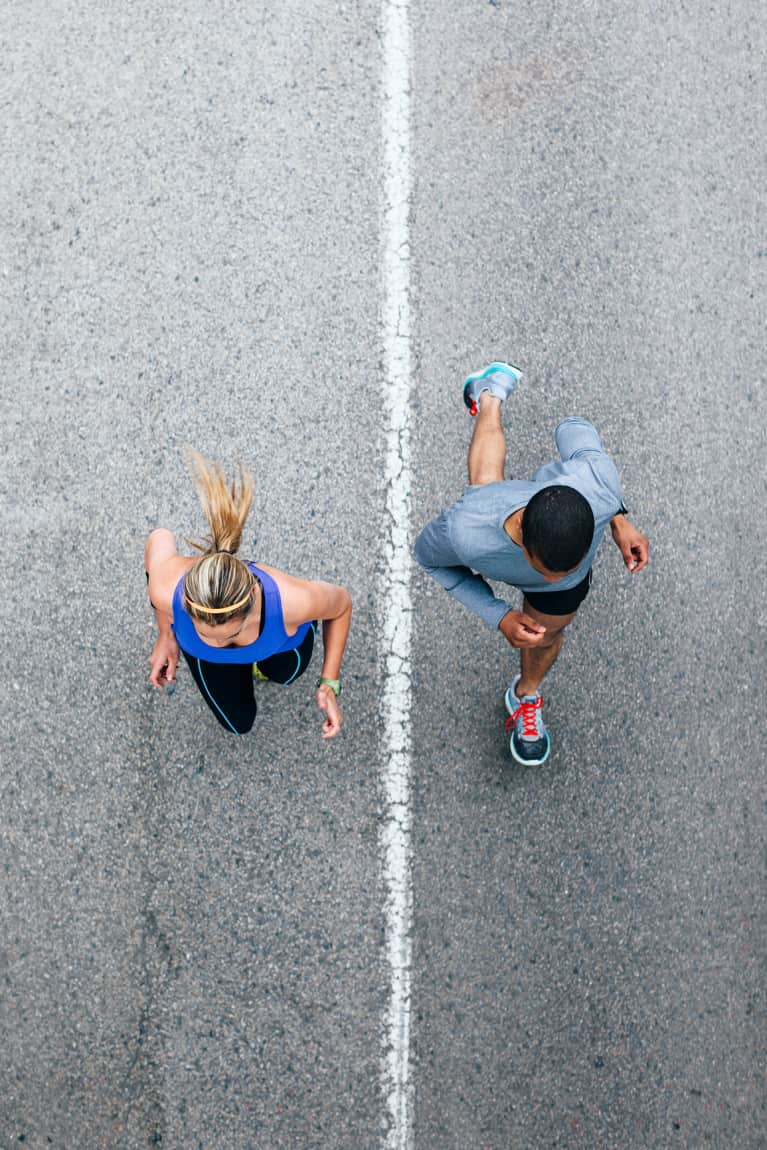 We've all been there: you're making progress with your nutrition plan, you're getting your workouts in, you're feeling great, and then BAM! You fall off the wagon and can't explain why.
You have a piece of cake or a cookie or slice of pizza, and suddenly in your head, you've totally blown the weeks or months of hard work you've been putting in. You chalk it up to a lack of willpower, and you think to yourself, Well, I totally blew it so I might as well binge now.
This has happened to me, too, and guess what?—it will more than likely happen again. The difference is that I have learned how to plan and recover from setbacks. Here are five tips to get you back on the wagon and hopefully keep you from falling off in the first place:
1. Accept that you are human, and celebrate your success.
People are typically very good at focusing on their shortcomings, especially when they feel like they have been "bad" or fallen off the wagon. It's important to take a step back and look at all of the things you have already accomplished, even if it seems small, like drinking more water.
Take some time to remember why you started down this healthier path in the first place. Why did you decide to commit to these changes? How will you feel when you reach your goals? What are you willing to do to stay committed?
It's important to set a couple of short-term goals that can be measured monthly or even weekly, but it's also important to set long-term goals for the next 6 to 12 months. Make sure they're realistic goals, but they should also be a little challenging. And try not to focus on scale goals. Instead, think about losing inches, or maybe challenge yourself to run/walk faster or lift heavier weights, or just try something new!
Think about it: all of the best athletes in the world have coaches. They wouldn't be the best without them. A good coach is someone who will not only push you outside of your comfort zone but will support you on your journey and teach you to enjoy the process. That includes helping you celebrate your successes and not beating yourself up over your setbacks.
No matter how well we do, there will most likely always be another "fall off the wagon" moment. It may not be a total fall; it could just be fear or doubt creeping in, or maybe something happens that is out of your control. To prepare for this, you need to do exactly that—prepare. Try to envision things that could pop up and how you will deal with them when they happen. Get support from friends, family, or your coach.
Related reads: