14 Things You Need To Know Today (March 10)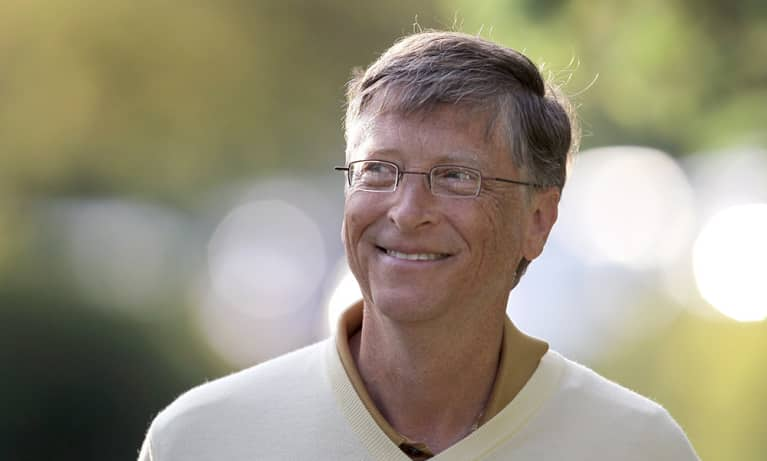 1. Bill Gates doesn't think technology is really helping education—yet.
"A lot of the issue is helping kids stay engaged. If they don't feel the material is relevant or they don't have a sense of their own ability they can check out too easily. The technology has not done enough to help with this yet." (Quartz)
2. Time to celebrate a big win for renewables!
For the first time ever, solar power will be the largest contributor to the U.S. energy grid this year. (Climate Progress)
3. Think twice before you carbo-load.
A new study says it's actually better to avoid carbs at dinner when seriously training. Not only can it increase endurance, but it'll also decrease body fat. (NY Times)
4. "Ugly" animals get less attention, and it's negatively affecting conservation of certain species.
An Australian study found that "ugly" native bats and rodents are "significantly understudied, with the lack of attention resulting in negative consequences for their conservation." (Mashable)
5. Will natural wine get its own standard certification?
Because natural wine is gaining in popularity and its definition is unclear due to many different standards and winemaking practices, it would make sense to create a universal set of rules to define it by—the question is: is this actually a possibility? (Eater)
6. Malnutrition is a serious problem in hospitals.
One-third of older hospital patients are malnourished upon admission, while almost one-third of U.S. patients experience a decline in nutritional status while hospitalized. (Next Avenue)
7. Tilikum, SeaWorld's captive killer whale, is sick.
The subject of Blackfish, a 2013 documentary that explored the mistreatment of SeaWorld animals, the orca whale's health is in serious decline. (NPR)
8. New York just took a big step toward gender identity equality.
On Monday, Mayor de Blasio signed an executive order protecting the rights of New Yorkers to use the single-sex bathroom that's consistent with their gender identity at city facilities. (NYC.gov)
9. The WHO is concerned about the use of antidepressants among children.
In the last seven years, the number of children prescribed antidepressants has increased 50 percent. (The Independent)
10. These temperatures just keep breaking records ...
... not that we should be celebrating. The 2015-2016 winter was the hottest on record, edging out the previous title holder: the 2014-2015 winter. (Gizmodo)
11. Lena Dunham is done with Photoshop.
In an impassioned essay, Dunham declared that she was done allowing her body to be used as an art project, even it means no more magazine covers. (Lenny Letter)
12. The American Academy of Pediatrics recommends that doctors screen kids for poverty.
The organization encourages pediatricians to ask parents whether they have trouble making ends meet at the end of the month, since there is growing evidence that the stress of not having safe and secure housing, regular meals, and a stable home environment can lead to health problems in children. (Time)
13. Financial advisers are turning to yoga.
Focusing on breathing helps them make smarter, better decisions. (Reuters)
14. Michael Phelps is into cupping.
A new Under Armour ad features the Olympian's training and recovery regimen, which includes the ancient healing practice (alongside ice baths, a lot of swimming, and stacks of pancakes). (AdWeek)