Clark Burckle On How To De-stress, Acupuncture, And #Wellth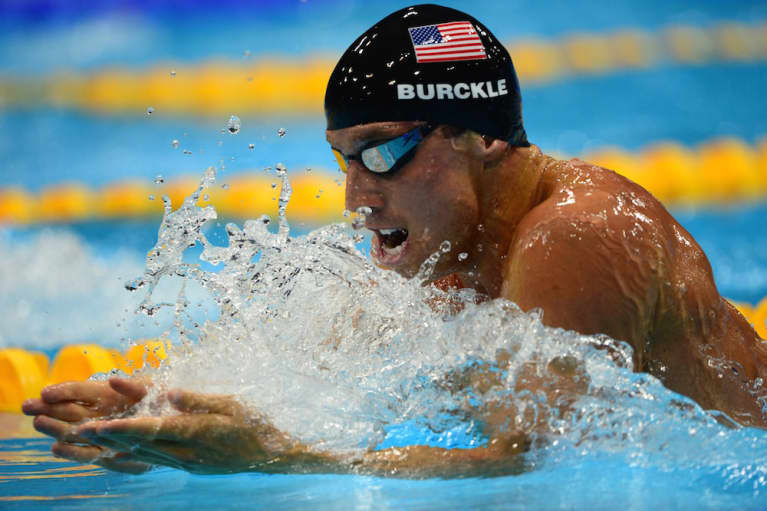 Our editors have independently chosen the products listed on this page. If you purchase something mentioned in this article, we may
earn a small commission
.
I've spent the past year thinking a lot about "wellth"—the idea that success is found in a lifestyle devoted to mental, physical, and emotional health. (I even wrote a book about it.) In this new series, we're celebrating visionaries who embody what it means to be wellthy.
Clark Burckle is a serious athlete—he competed in swimming events at both the 2008 and 2012 Olympics. Here, he shares components of his healthy lifestyle!
mbg: What's your favorite fruit?
What's your favorite healthy place to eat?
Reverb Kitchen and Bar in San Francisco—great spot with gluten-free options, too.
What's your favorite way to break a sweat?
What's your favorite holistic treatment?
How do you de-stress/practice self-care?
Keep a consistent workout schedule during a busy workweek.
If you could go back in time and give advice to yourself when you were competing at the Olympics, what would it be?
My advice would be to envision winning a medal. I believed I could make the team, but once I was at the meet I was merely happy to compete in the final and did not push myself mentally to believe a medal was a possibility.
What does wellth mean to you?
Wellth is important to me because I am personally seeking to build happiness in my life by staying balanced and having purpose in all of my actions. I want to seek true meaning in life, which I believe to be a combination of a healthy mental and physical lifestyle.
Do you have any advice for someone who's looking to build a life that they love and follow their passion?
Don't rush toward anything that seems exciting, especially if you feel lost. Take time to learn what you truly love and then follow that passion with all of your energy.