What Health Coach Nikki Sharp Eats In A Day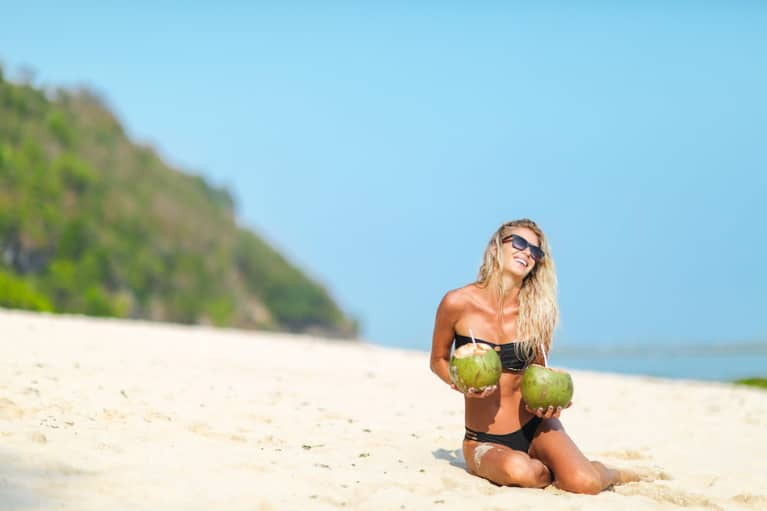 As a wellness blogger and health coach, I have a very fluid lifestyle. This means that there are no set rules as to what I eat, the times of day, or where I'm even working.
My days are split between traveling all over Los Angeles for meetings, working from coffee shops, developing recipes and photographing them in my kitchen, filming YouTube videos, and Skyping or meeting my clients. I love everything about my career, but it's also quite demanding.
That's why it is so important for me to stick with the one habit I have and that is making sure I am eating enough throughout the day to keep up with a crazy schedule.
When I'm making recipes, I taste-test a lot of the food, which is why I don't always have set meals; however, if I'm not spending the day in the kitchen, I try to have a bit more consistency.
I'm about to launch my first book, The 5-Day Real Food Detox, and a lot of what I eat and the "rules" I follow come from this.
When I wrote this program it was a game-changer for my relationship with food, as it taught me how to eat correctly after being scared of carbs for so many years, and that skipping meals is a total no-no. Now I make sure to eat before I get hangry and to focus on having lots of colors.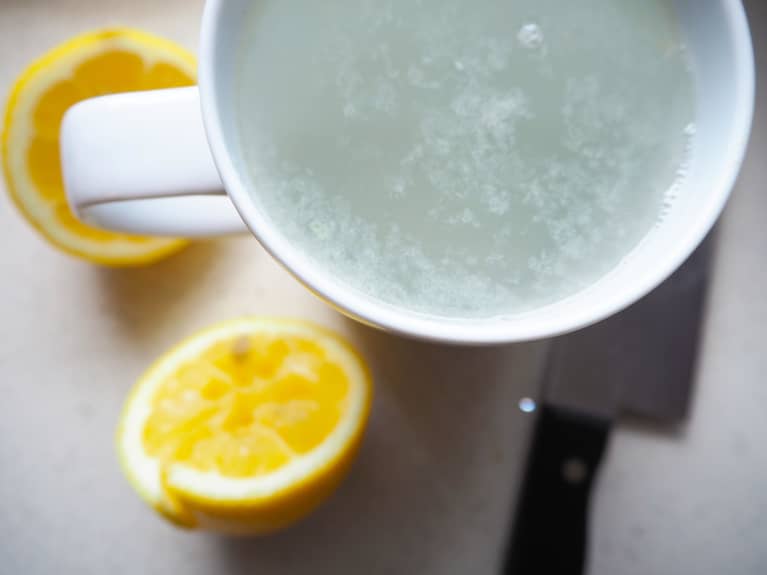 Today I had half a lemon squeezed into warm water. This is my favorite way to start the day as it's refreshing and has helped me kick my coffee habit. I was never a crazy coffee drinker, but I did always need one cup every single morning. It was making me crash pretty hard, so I'm trying to stick with only lemon water and green tea with breakfast.
I don't believe in hard-core rules, so if I want a coffee later, I'll still have one (today I didn't, though).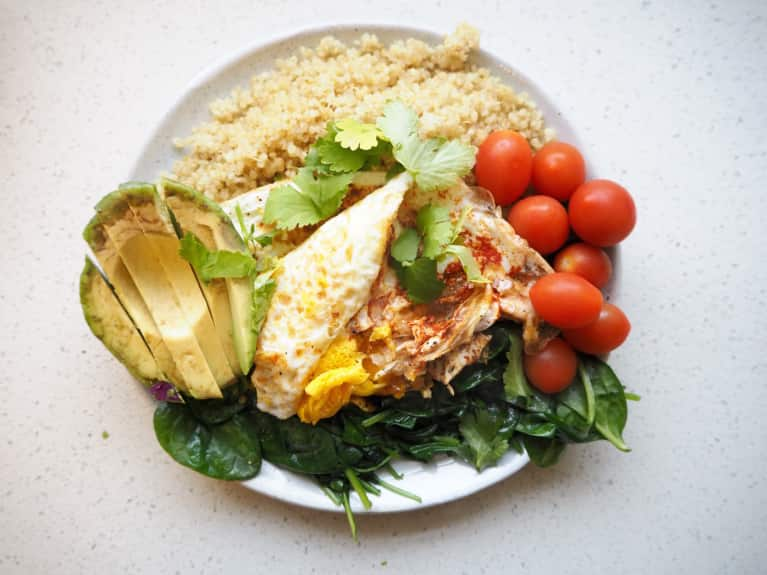 My mornings range from getting up between 6:30 and 7:15, but no matter what time I get up I make sure to have breakfast. Today I had two lightly fried eggs, sautéed spinach in coconut oil, quinoa, half an avocado, and cherry tomatoes topped with cilantro.
I cook my eggs with turmeric, cayenne pepper, black pepper, and a pinch of Himalayan sea salt. This is such an amazing and hearty breakfast that fills me up without leaving me feeling heavy. I'm a little bit obsessed with avocado, so it pretty much ends up in every meal I have.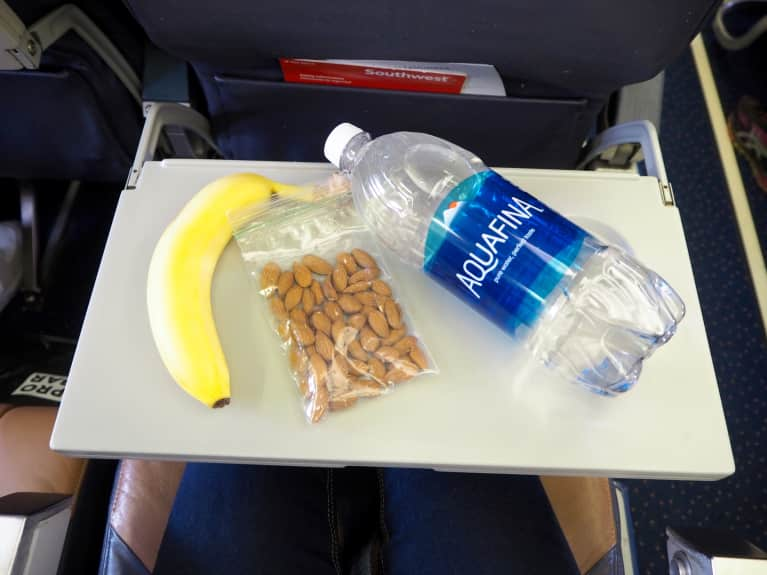 I travel often, and today that consists of flying across the country, which means it's very important to bring my own healthy meals. I packed ¼ cup of almonds, and when I got to the airport I bought a banana and 1 liter bottle of water.
This is a great snack to have, as it's full of healthy fats (which keep my body full) and simple carbohydrates from the banana (which gives me energy). Water is essential, especially when flying, to rehydrate your skin, so I always make sure to buy the largest bottle possible.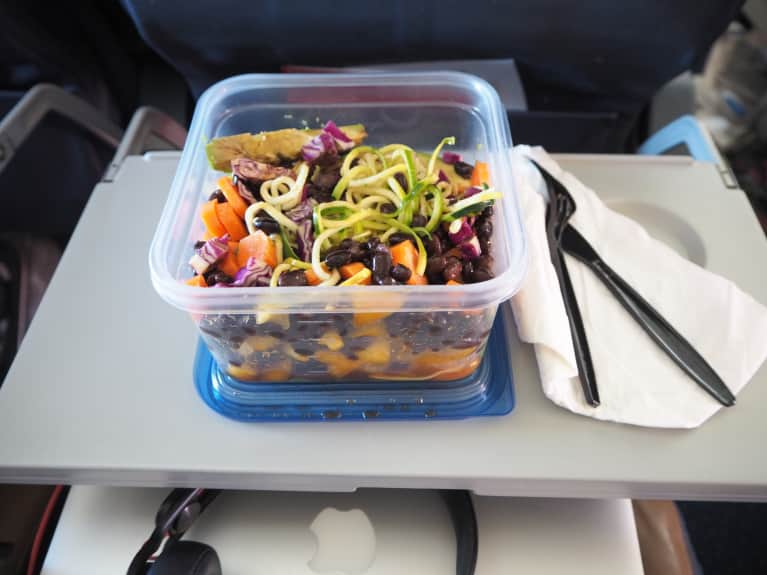 Today's delicious lunch was spinach, spiralized zucchini, shredded cabbage, carrot, black beans, orange bell pepper, and (more) avocado. The dressing was olive oil, fresh lemon juice, cayenne, turmeric, a dash of local honey, balsamic, and apple cider vinegar.
This is a meal from my book with a small modification of the dressing, and it's something that I could eat every day. I made this the day before my flight so it was ready to grab when I left this morning.
I had an apple as a quick snack after hitting the grocery store once I landed. No photo for this, as I'm pretty sure you all know what an apple looks like. I personally love fruit, and having it as my afternoon snack always helps with that afternoon slump.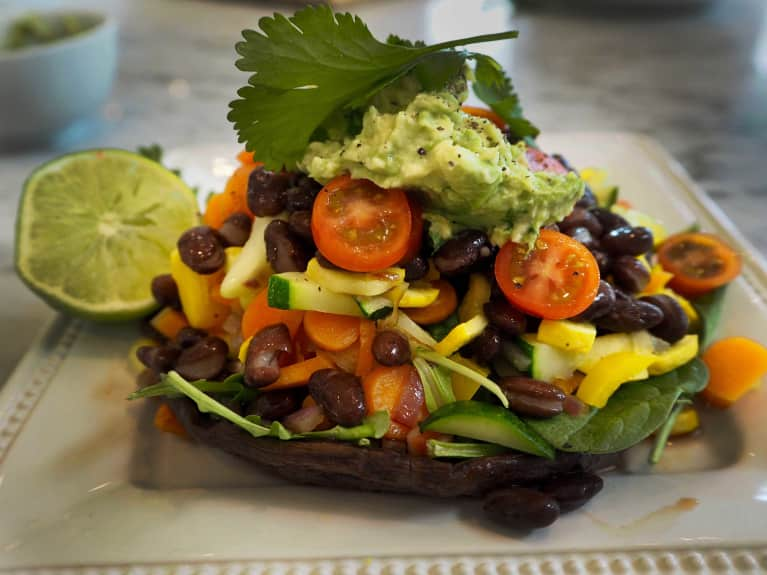 Tonight I made taco bowls, one of my favorite recipes from my book. I'm filming a video about the detox tomorrow and I had to buy all the ingredients so I decided to cook for my friend who I'm staying with.
This is a roasted portobello mushroom layered with spinach, sautéed zucchini, black beans, carrot, onions, and topped with cherry tomatoes and guacamole. I ended my night with a peppermint tea to aid in digestion and help me calm down after a long and kind of crazy day.