Go See the Film 'Forks Over Knives'
Our editors have independently chosen the products listed on this page. If you purchase something mentioned in this article, we may
earn a small commission
.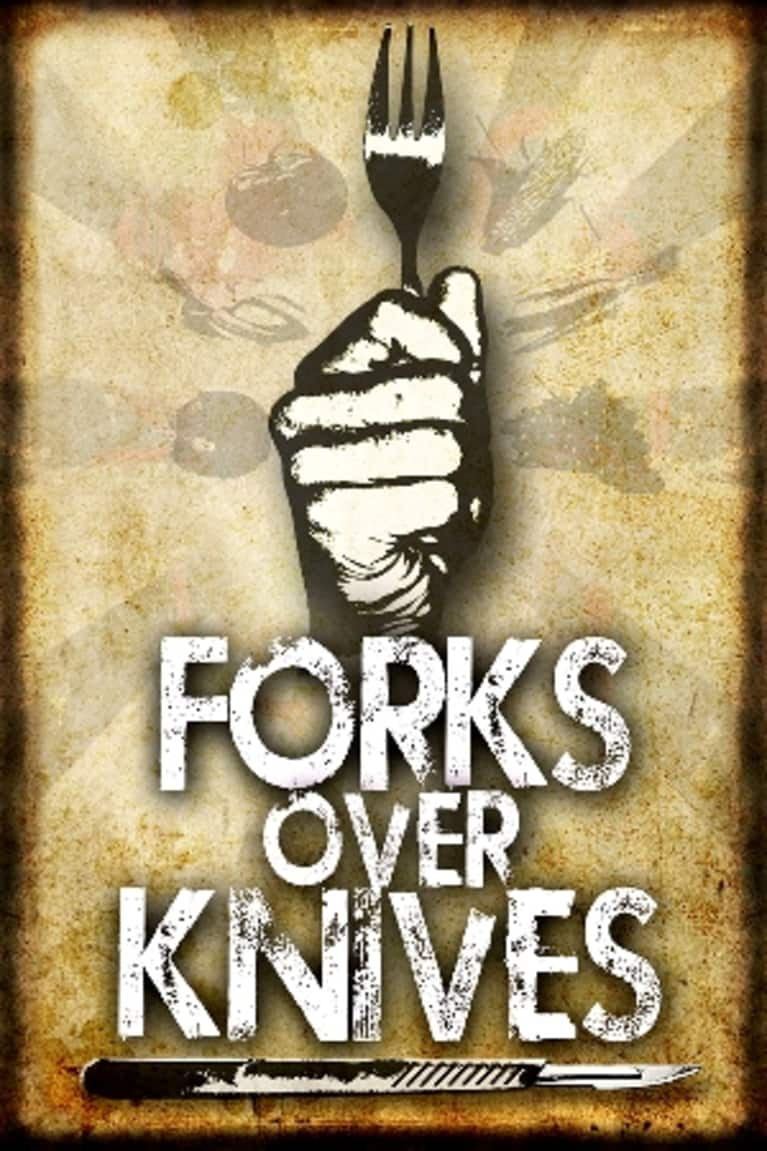 One of my favorite soundbites from the film, Forks Over Knives, comes from Bill Maher: "Someone has to stand up and say that the answer isn't another pill. The answer is spinach." If your own personal health or that of a loved one is important to you, or you are concerned about the obesity epidemic or frustrated with our health care system, this movie is a must-see.
I'm a big big believer in the power of food as a health care tool, and I fully believe that eating a plant-based diet is one of the best things you can do for your health (in addition to yoga and meditation, of course). Just take a look at Kris Carr, Rip Esselstyn (who is in the film), Rich Roll, Brendan Brazier, Dr. Neal Barnard -- or celebs like The Biggest Loser's Bob Harper, NFL-star Tony Gonzalez, casino mogul Steve Wynn and Bill Clinton (the list is endless) -- all of whom can attest to the many health benefits of incorporating a whole foods, plant-based diet.
Back to the film... What I love about Forks Over Knives is, in addition to hearing from incredible doctors like Colin Campbell (author of The China Study) and Caldwell Esselstyn, is that the film tells inspiring stories of real people, from all walks of life, who've embraced a plant-based diet and have thus reversed chronic health conditions like heart disease, cancer, and diabetes.
Director Lee Fulkerson says, "To me, the take-home message of Forks Over Knives is that people can have control over their own health outcomes.
That's one awesome message.
Here's the trailer. Go see it.