Target Just Made A Huge Commitment To Greener & Healthier Products
mbg Contributor
By Emi Boscamp
mbg Contributor
Emi Boscamp is the former News Editor at mindbodygreen. She received a BA in English and minors in Spanish and Art History from Cornell University.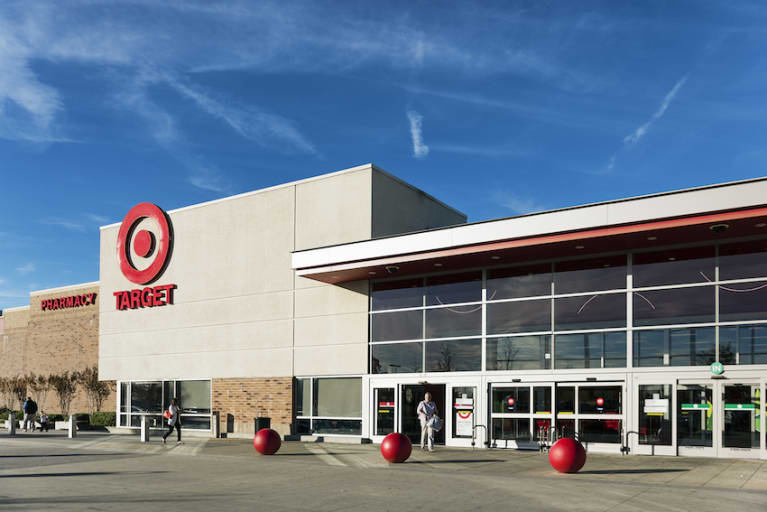 We really wouldn't be surprised if Target changed its logo from red to green.
In 2014, the major retailer launched its Made to Matter collection, which featured more than 120 new and exclusive products hand-picked by Target from leading natural, organic and sustainable brands. Think Annie's, Burt's Bees, and Seventh Generation. The goal was to take the guesswork out of buying better-for-you and better-for-the-world products.
Then, in 2015, it added more than 200 new and exclusive products to the Made to Matter roster—and those products experienced approximately 30 percent sales growth at Target, which is 1.5 times faster than these brands grew outside of Target.
But they wanted to do even better. So the mega-retailer just announced, instead of simply curating the products, it's taking a much more hands-on approach—by co-creating them with the brands.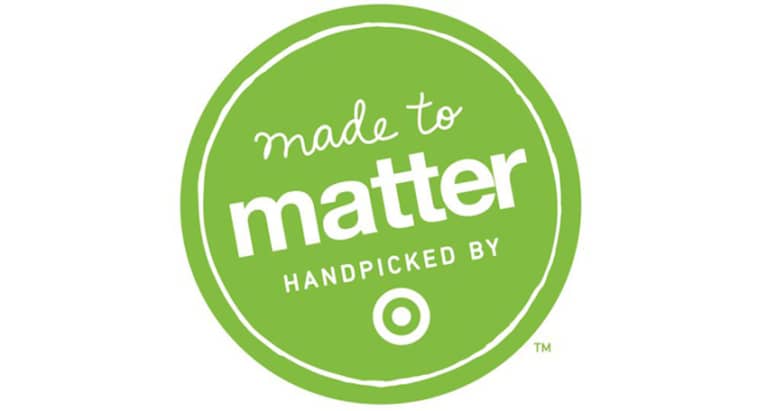 And for good reason: The demand for these products is strong. According to Target, 98 percent of households purchase some natural and organic products, and more than half of Target shoppers say that they would prefer to buy natural or organic products when available.
"Target's Made to Matter program has been hugely successful in bringing together purpose-driven brands to meet the goal of introducing new natural, organic and sustainable products to the masses," Target CMO Jeff Jones told mindbodygreen. "To keep this platform fresh in its third year, Target challenged our partners to innovate in five key areas that we know have a positive impact on the environment as well as the day-to-day lives of our guests."
And here they are:
Reduced waste and packaging
Closed loop systems
Clean label products
Dietary and allergen restrictions
Reduced sugar
Not only did a large, cross-functional team at Target work very closely with the brands to co-develop their innovation, Target will also be evaluating the brands on an ongoing basis to make sure they meet the above criteria.
As part of Target's wellness overhaul, it will introduce more than 100 new and exclusive products from purpose-driven brands that span across food, baby, beauty, and cleaning supplies. Some of the standout items are Ripple plant-based milk, which is nut-free, dairy-free, gluten-free, soy-free, and made from split peas, and Yes To facial wipes, which uses recycled material in its packaging.
The complete list of 20 brands participating in this challenge includes: Annie's Homegrown, Babyganics, Bitsy's Brainfood, Burt's Bees, Clif Kid, Ella's Kitchen, EnviroKidz (Nature's Path) Happy Family, Justin's, Method, Mrs. Meyer's Clean Day, Pacifica, Plum Organics, Ripple, Seventh Generation, Shea Moisture, Suja, The Honest Company, Tom's of Maine, and Yes To, INC.
The products will range in price from $1.99 to $24.99.
"[These brands] are already purpose-driven and share our enthusiasm to help make better-for-you products accessible to the masses," a Target spokesperson told mindbodygreen. "We're each helping one another to be more committed to evolving products that are meaningful."
And in order to make a bigger social and environmental impact on the marketplace, Target will allow many of these products to be sold at competitive retailers.
"We have encouraged some brands to extend their innovation to their full product portfolio, rather than making it exclusive to Target, in order to have a larger environmental and social impact," said the spokesperson. So, for example, Happy Family, an organic baby food company, is applying their waste-reducing packaging innovations to their broader portfolios, rather than just those exclusive to Target.
You'll be able to find the new Made to Matter products online and in stores starting at the end of March. They'll have their own designated section in about half of the stores and, in the remainder of the stores, they'll be spread throughout.
Made to Matter, along with health-focused efforts ranging from a improving its fresh food selection to a partnership with SoulCycle, is helping to make Target an affordable destination for wellness. We can't wait to see what's next.